What is Microsoft 365? Everything You Need to Know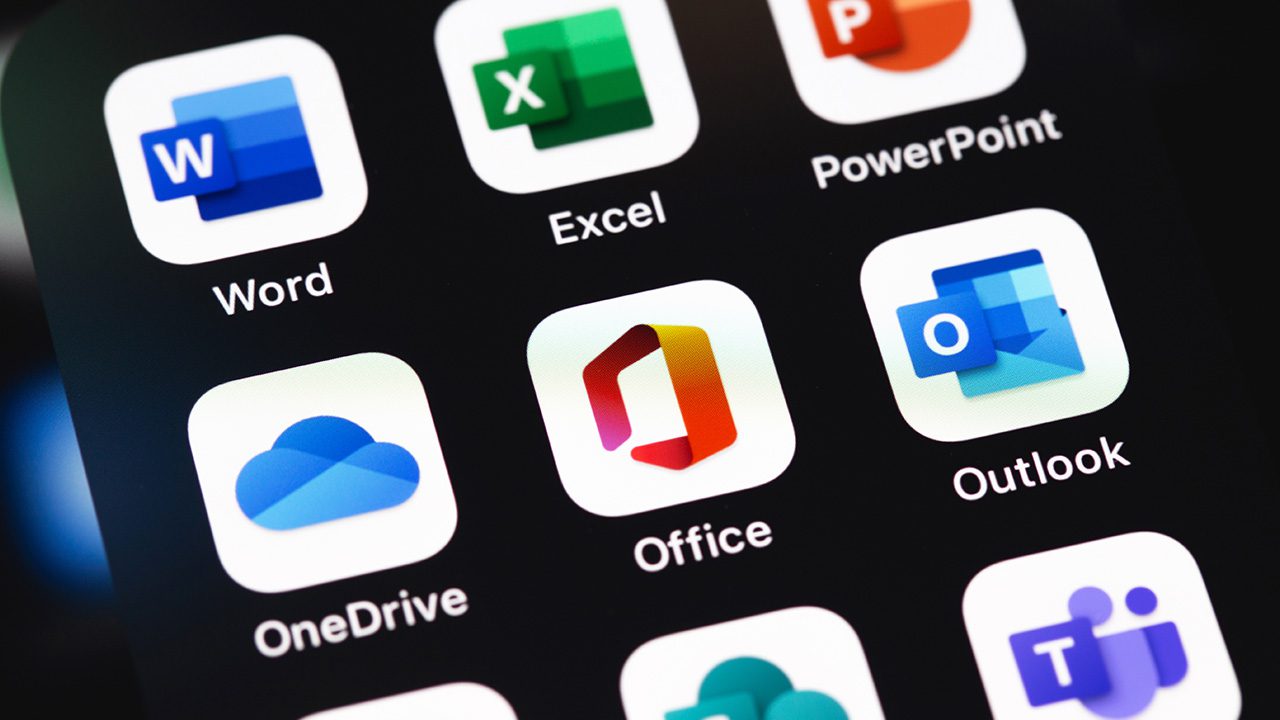 Office 365 is a Software as a Service (SaaS) product from Microsoft that provides subscribers with the Microsoft Office desktop apps for Windows and macOS, and online business services like Microsoft Teams, SharePoint, OneDrive for Business, and Exchange Online. But in this article, I'm going to be answering the question what is Microsoft 365?
Microsoft 365 was branded on July 10th, 2017. It was originally comprised of Office 365, with Windows 10 Enterprise, and licenses and other cloud-based security and device management tools and products.
What is Microsoft 365?
Microsoft 365 is a subscription service that includes the Microsoft Office applications, online business services included in Office 365, like Exchange Online and SharePoint Online, cloud storage, and other collaboration and productivity applications like Microsoft Teams, Microsoft Lists, and Planner. It also comes with optional features like a Windows 10 Enterprise license and a suite of security and management apps for enterprises called the Enterprise Mobility + Security (EMS).
Microsoft 365 is a subscription service that brings the latest Office desktop apps together with cloud apps and services like file storage, security, collaboration, and productivity, including Microsoft Teams, Lists, SharePoint, Exchange, Planner, OneDrive, and much more.

Microsoft 365 is available in plans for personal users, families, businesses, and large enterprises.
Microsoft 365 includes apps and services that were previously known as Office 365.
What's one of the main benefits of Microsoft 365? All plans are kept up to date automatically which makes a huge change to how we use work conventional licensed applications.
Which services are available in Microsoft 365?
The number of applications that are included in Microsoft 365 is massive. For example, this can include the following applications and services, depending on the subscription plan that you choose:
Microsoft Word
Microsoft Excel
Microsoft PowerPoint
OneNote
Publisher
Access
Sway
Yammer
SharePoint
Exchange

Microsoft Teams
Planner
StaffHub (Shifts)
Power BI
Forms
Stream
Flow
PowerApps
Microsoft Bookings
Exchange Online
Microsoft has been in the email server infrastructure business for 30 years. Ever since Microsoft Mail launched in 1991, mail has been flowing through their server infrastructure. These days a vast majority of organizations are moving towards or are already located on Exchange Online, which is a cloud-based service hosted by Microsoft.
Exchange Online is built upon the same technologies which made up the on-premises Exchange servers. There are hybrid implementations that still provide to be very popular. The hybrid implementations let organizations to do their email migrations at their speed.
SharePoint has been around for over 20 years now. Historically, SharePoint was used primarily as a document management and storage system. However, it is truly at the center of Microsoft 365's core.
SharePoint Online is what holds Microsoft Teams together. Again, like Exchange, it started as an on-premises solution and has moved to SharePoint Online. SharePoint Online also has the added benefit of not needing to maintain your on-premises infrastructure.
OneDrive for Business
In the beginning, OneDrive was known as Windows Live Folders, then Windows Live SkyDrive, and ultimately settled on SkyDrive and in 2013 after a lawsuit by UK based broadcaster, Sky it became OneDrive.
OneDrive for Business is a cloud storage solution for users to keep information inside such as files and personal data. Windows settings, BitLocker recovery keys, can all be stored in OneDrive. And it allows for this information to be synchronized across all a user's devices, such as Android, iOS, Windows PCs and macs.
Microsoft Teams
Microsoft Teams was launched in March 2017 and it builds upon all cloud-based services in Microsoft 365. Primarily Teams resides on three core components for its collaboration aspects, these are Exchange Online for message storage, SharePoint Online for channel and team storage, and OneDrive for Business for sharing files with another individual.
The calling mechanism utilizes the Skype for Business infrastructure. Throughout the COVID-19 pandemic, Teams has gained much interest as many meetings and events have moved into virtual or a hybrid environments. During the course of 2021, Teams has over 250 million monthly users and over 145 million daily users.
Yammer
Yammer was launched in September 2008 and purchased by Microsoft 2012 as an enterprise social networking service. Yammer provides private communication within organizations in the form of a social network, much like Facebook but for enterprises.
Due to the nature of the design, Yammer is a closed platform. Yammer allows for communication with a corporate domain and only domain users have access. Yammer is available exclusively to business users who utilize a Microsoft 365 Enterprise plan.
Other services – Intune, Power Platform, Planner, Lists, Bookings, Publisher
Other services that makeup Microsoft 365 includes, Word, Excel, PowerPoint, OneNote, Publisher, Access, Sway, Planner, StaffHub, Shifts, Power BI, Forms, Stream, Flow, PowerApps, and Bookings.
Securing accounts and content
Microsoft 365 pulls upon the security aspects of other parts of the Microsoft security stack which includes things like Azure Active Directory (Azure AD); Enterprise Mobility + Security, including Advanced Threat Analytics, Azure Information Protection, Cloud App Security, and Microsoft Intune.
Azure AD risky logins, multifactor authentication, and passwordless sign-in
Microsoft utilizes a myriad of technology to control and protect the information within Microsoft 365. The first place to start protecting Microsoft 365 data is with the identity of the users connecting to the service. Microsoft highlights that it analyzes over 6.5 trillion signals per day and it helps protect customers from threats.
Microsoft has different levels of Azure AD (Free, P1, and P2) that provide more and more solutions and layers of protection. Azure AD Premium for example provides Multifactor Authentication, risk policies, security reports, and notifications on a weekly update as well as users who have flagged a risk detected.
Azure Information Protection
Azure Information Protection (AIP) is part of the Microsoft Information Protection (MIP) suite. AIP is a cloud-based solution that allows organizations to classify, discover, and protect content, whether it's email, documents, and wherever it may reside within Microsoft 365. AIP works through configuring policies to classify, label, and protect data based on its sensitivity.
The data is always protected regardless of where the content is stored or who the information is shared with. Likewise, Microsoft provides the ability to enable logging and reporting to monitor, analyze, and review the data. A key aspect is that the data is there to work safely with coworkers, customers, and partners. The organization can define who can access the data and what they can do with it.
Which desktop apps are included in Microsoft 365?
The big difference between an Office 0ne time purchase and a Microsoft 365 subscription is that the organization gets the latest version of the Microsoft Office suite apps like Excel, Word, PowerPoint, and Outlook. Included in the Microsoft 365 subscription is that you get the latest features, security updates, and new tools always installed. In addition, the users will gain access to Access and Publisher.
Which Microsoft 365 plan is right for your business?
Microsoft 365 comes in 13 different flavors. All of these have different requirements met. The most common plans are Microsoft 365 Business Standard and Premium, which are tailored for organizations that are 300 users or less.
Larger than this is considered an enterprise customer and will use a Microsoft 365 E3 or a Microsoft 365 E5 plan.
Microsoft 365 subscription plans and prices
You can find more details on all of the Microsoft 365 subscription plans and pricing on Microsoft's website.
·        Microsoft 365 Business Basic – At $5.00 user/month, Business Basic provides organizations with all you need for remote work, including Microsoft Teams, secure cloud storage, and online versions of Microsoft's Office apps.
·        Microsoft 365 Business Standard – $12.50 user/month brings everything from Business Basic but you also get business email and access to the desktop versions of Microsoft Office apps, like Outlook, Word, Excel, PowerPoint, Publisher, and Access.
·        Microsoft 365 Business Premium – $20.00 user/month is the most expensive business subscription and you get everything from Business Basic and Business Standard, and in addition, cyberthreat protection and device management capabilities.
·        Microsoft 365 Apps for Business – $8.25 user/month is for organizations that just want access to the latest desktop versions of the Microsoft Office apps. There's no business email or Microsoft Teams included in this plan.
How to Manage Microsoft 365
Management of different aspects is done through different means. For example, the user administration, licenses, and domain setup are done through the traditional Microsoft 365 Portal. But other aspects that require more in-depth configuration requires an admin center. PowerShell can complete any available task inside Microsoft 365.
Microsoft 365 Portal
Microsoft 365 portal is the landing site and where the original configuration is completed. This can include tasks such as purchasing licenses, adding and removing users, role management, password management, billing, reports, support/service requests, and general health setups.
Admin centers
Admin centers include:
Security
Compliance
Endpoint Manager
Azure Active Directory
Exchange Online
SharePoint Online
Office Configuration
Power Apps
Power BI
Stream
Teams
Yammer
That's a lot! These new admin centers are all unique and are always being updated for the new functionality that Microsoft is rolling out to Microsoft 365.
PowerShell
PowerShell is the catchall. PowerShell is a command line shell and scripting language. All the admin center tasks are being completed in PowerShell, they are just the graphical user interface (GUI).
There are many aspects where the Admin Center can complete 80% of the possible requests that we have on Microsoft 365, but PowerShell will be able to provide 100%.
Related articles: