Key Office 365 News from the Microsoft Ignite Conference 2019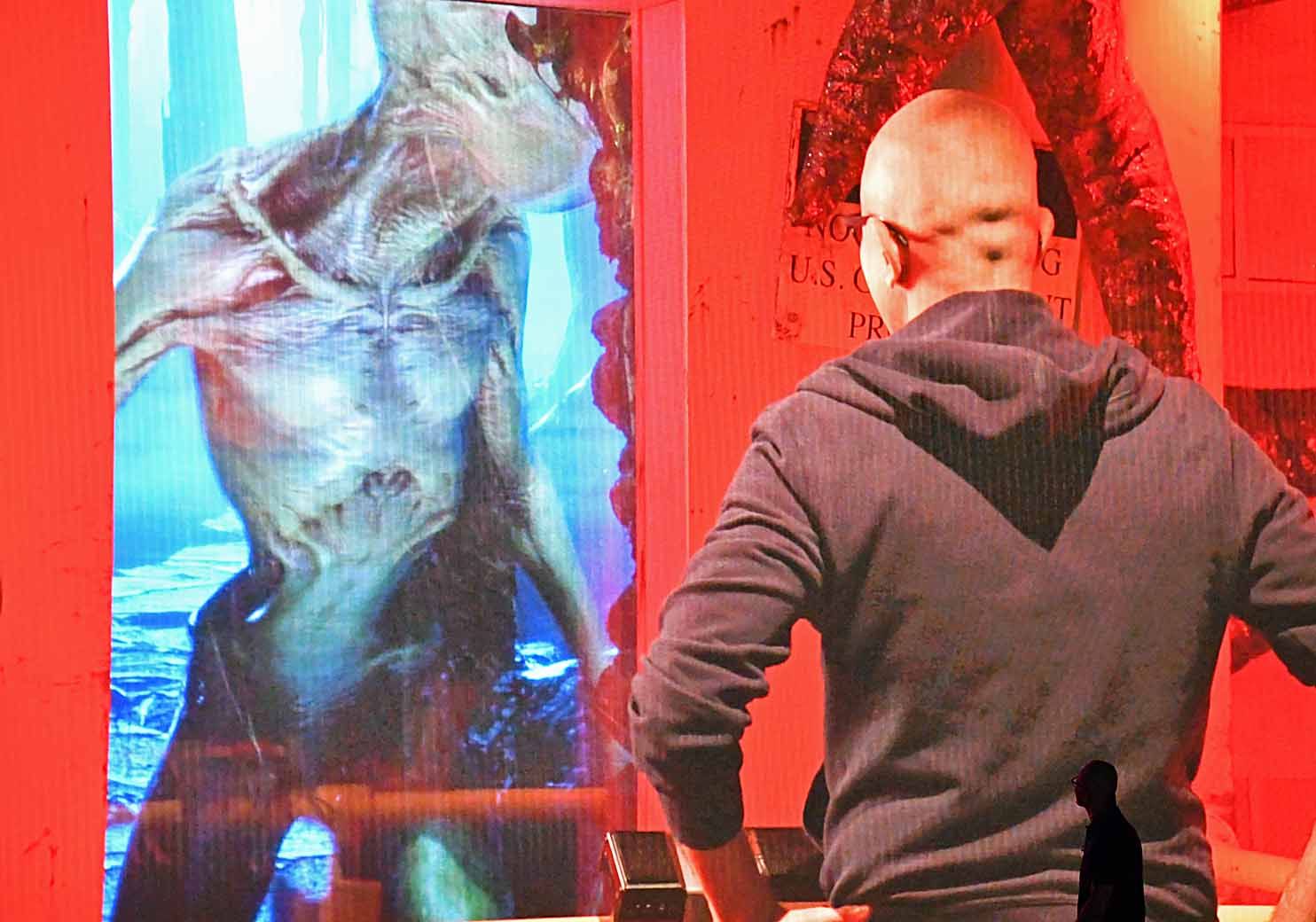 Announcements Everywhere
Microsoft treats its Ignite Conference as an opportunity to release a ton of announcements. Orlando 2019 was no different. Here's my pick of what we know so far from the Monday keynotes and other sessions. Keep your eyes peeled for more information as it is released during the deep-dive conference sessions over the remainder of the week. And when you read the announcements, be careful to divide them into functionality that you might see in your Office 365 tenant by the end of 2019 and the more aspirational stuff that will take longer.
Teams
Teams is on a fast track at present and several important announcements were made, starting with the immediate availability of Private Channels (the #1 voted request in User Voice). Private Channels are designed to allow secure access to conversations, documents, and apps for a subset of a team's membership. Microsoft's most contentious decision is the choice to use a separate SharePoint site to hold private channel documents, justified by the assertion that this is the only way to ensure that other team members can't access information in the private channel. Look forward to a long-form article on the topic soon.
Also on the Teams front, Microsoft says that Teams will collaborate with To Do to create a new Tasks app that combines data from Outlook, To Do, and Teams in one consistent experience. Expect the new app to show up in early 2020.
Teams will soon use Advanced Threat Protection safe link processing to stop users clicking on malicious links. The much-hyped Linux client for Teams is on the way to private preview, and the start of the absorption of Kaizala into Teams is seen in support for polls, surveys, and checklists. More importantly to enterprise users, Microsoft is working on a closer connection between Outlook and Teams so that you'll be able to send messages from Outlook to Teams and reply from Teams. Finally, Teams is going multi-window for private chats and meetings, something that will warm the heart of the app's most trenchant critics.
Exchange
The Exchange transport engineers say that they've come up with a new way to clamp down on reply-all storms (where someone sends a message to a large distribution list to generate a storm of responses). Transport will look for conversations with large distributions where multiple reply-all responses are sent over the course of an hour and will start to bounce further reply-all responses until the storm abates. The same team believe that a new approach to recalling messages will work. I'll wait to see this in public.
Transport also adds a Message Recall Agent to process recall requests in a way that works and doesn't rely on Outlook. However, messages that escape from Exchange Online and make their way to a different email system can't be recalled. There's no agreed industry-wide mail protocol to handle message recall.
The Azure-based service used by Findtime is being replaced by Exchange Online. This means that the data for meeting organizers will be stored in their mailboxes to address some data sovereignty issues in the previous implementation.
The Exchange Admin Center (EAC) is getting a facelift to bring it forward from its "stuck-in-Exchange 2003" look and make the portal look like the rest of Office 365. Microsoft gave a sneak peek at the new console at Ignite (Figure 1) and expect to release a public preview in early 2020.
In big news for people who write scripts to automate Exchange management, Microsoft has rewritten a set of heavily used PowerShell cmdlets to make them faster and more reliable, especially when dealing with thousands of objects. The key to the exercise is that the new cmdlets are based on a REST API instead of the current Remote PowerShell implementation, which doesn't scale all that well inside Exchange Online. The new cmdlets won't appear in Exchange on-premises. I'll be covering these cmdlets in a 20-minute "theater" session at 10:55am (ET) on Wednesday that you can follow online.
Finally, in news that wasn't released at the conference, Microsoft imposed a 1 TB limit on auto-expanding archives for Exchange Online mailboxes. The new limit wasn't communicated to customers beforehand.
Outlook
The headline item for Outlook is Play My Emails, a feature of Outlook iOS (not yet Android) to read your email using the smartphone's speakers. Play My Emails tells you how many messages are waiting to be read, how long it should take to read messages, and identifies important email like those from your boss. The feature started to roll out today and should be available to eligible users by the end of the week. Because of the dependency on Cortana, Play My Emails is only available in English to Office 365 users located in the United States.
Apparently, many Microsoft people use this feature to triage their inbox while driving into the office. This might be an illegal activity in some countries, so be careful how you play your email.
SharePoint Online and OneDrive for Business
SharePoint Online is growing strongly and the number of active users is now over 100 million, or roughly half of the current Office 365 active user base. Microsoft specializes in obfuscating numbers for Office 365 workloads and this is the first published number for SharePoint Online users. It clears up some of the confusion that existed with multiple statements from Microsoft over the years that I looked at last year.
The maximum number of SharePoint sites in a tenant is increasing from 500,000 to 2 million. Why? It's all to do with the effect of Teams – every team has a SharePoint site and now private channels have their own site, so the number of sites in a tenant can now grow into the millions. That's a scary number of sites to think about managing, especially with the standard SharePoint Online admin tools available in Office 365.
SharePoint and OneDrive for Business now supports the upload of very large 100 GB files. In addition, new differential synchronization techniques make sure that only delta changes to very large files need to be moved from client to server.
The acquisition of Mover.io last month brought new ways to ingest information from third-party repositories like Box, DropBox, and Google Drive into SharePoint Online and OneDrive for Business. Microsoft says that they'll make these capabilities available free of charge to Office 365 tenants.
Project Cortex
The most interesting piece of SharePoint news is "Project Cortex," a new portal that won't appear until the middle of next year. The idea is to use AI techniques to harvest knowledge stored inside Office 365 and make it available in an accessible form to users in the Office apps and Teams. Cortex is a new app for Office 365 that is likely to need an Office 365 E5 license or add-on license.
Microsoft has been down this road before with a Knowledge next generation portal that received airtime at the Ignite 2015 conference. That portal never appeared, but improvements in AI technology and a growth in the amount of information managed inside Office 365 tenants make this kind of automation an attractive prospect.
The Delve app is an earlier and less sophisticated effort to highlight important information to Office 365 users. Not much seems to have happened to advance Delve recently, perhaps because development resources were focused on Cortex. It will be interesting to see how this project develops. For more information and to join a limited preview program, head to https://aka.ms/projectcortex.
Yammer
Microsoft launched the "Year of Yammer" to underline the new user interface coming to Yammer soon. Apparently, Yammer is the first app to be built (or rather, rebuilt) from scratch using Microsoft's Fluid framework, which makes it easier to integrate data drawn from different sources across Office 365. What's more important is that Yammer is getting much closer to Office 365 (as it should have been all along) to pick up capabilities like eDiscovery and retention policies. Another interesting aspect is the changing mission for Yammer as Microsoft repositions it as the platform for company-wide communications and employee engagement inside Office 365. To underline the new mission, Yammer groups are now "communities."
Stream
Stream is getting the ability to eliminate background noise in videos. Artificial Intelligence is used to detect and isolate speaker voices from background noise in a capability that works surprisingly well. Why Microsoft doesn't process videos automatically to suppress background noise is a mystery. Microsoft has added Chinese, Japanese, French, German, Italian, and Portuguese as supported languages for automatic transcription. Let's hope that Stream does a better job with these languages than it sometimes does with English.
Coming soon in Stream will be video analytics (views, duration watched, devices used, etc.), integration with Microsoft Search, capturing videos via a web-based screen recorder, and information governance (including holds). I also hear that guest user access to Stream might come sometime in 2020.
New Office Mobile App
Microsoft launched the public preview of a new Office mobile app (for iOS and Android) that includes Word, Excel, and PowerPoint. It's more than a simple bundling though as Microsoft plans to build in new ways of capturing and interacting with data, like taking a picture of some tabular data and converting it to a spreadsheet, creating and signing PDFs, dictating to create documents, and so on. The existing standalone apps will remain available for now, but it wouldn't surprise me to see this app take over.
The Madness of Ignite
The ability of Microsoft marketing to mangle the English language knows no boundaries. After just one day at Ignite, I am tired at the overuse of awesome to describe the least important new feature, baffled at how software can acquire superpowers, annoyed because I can't recognize when something is a hero project, confused when someone vows to double-click down on something that isn't a link, and vexed when an app adds to the Office 365 spectrum. It would be nice if presenters used clear and concise English.
Day one done, four days to go. Other news will leak out, rumors will surface, and great plans will erupt. I'll keep an eye on things and report on what seems interesting, one way or another.