Microsoft Teams Added Native Apple Silicon Support and More in August and September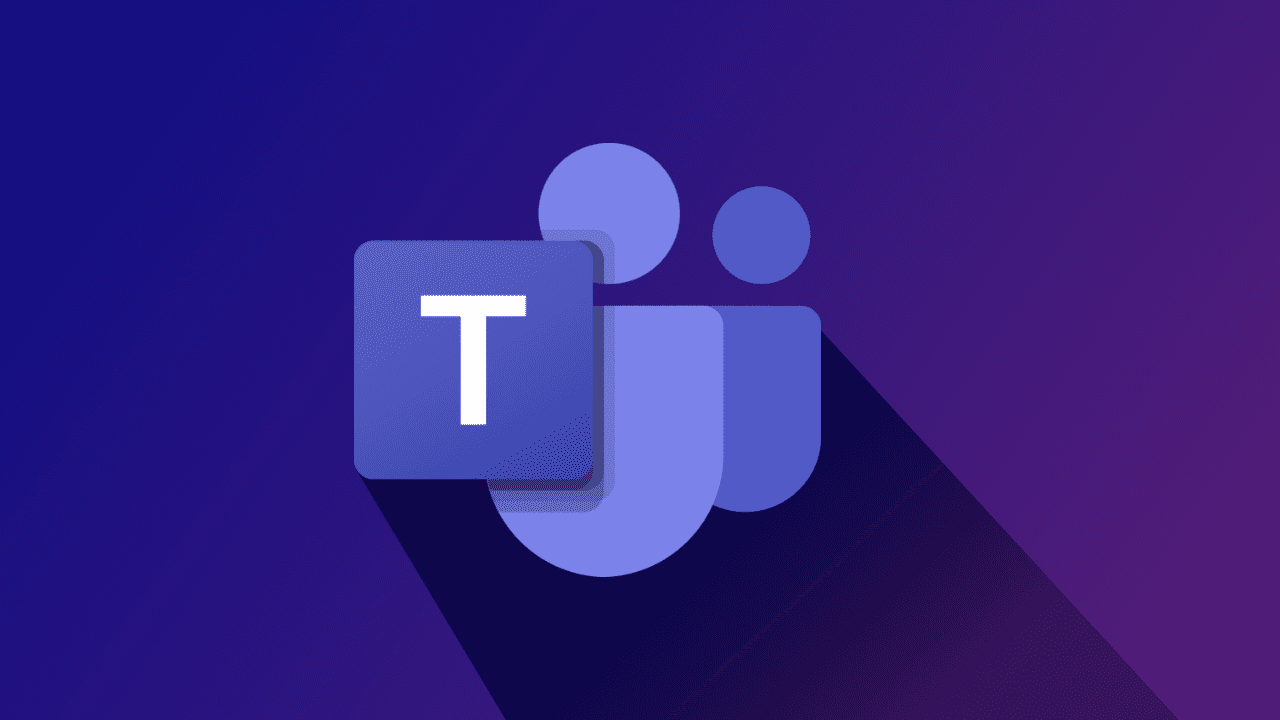 Microsoft has detailed several improvements made to its Teams collaboration service during the months of August and September. The company highlighted native support for Apple Silicon Macs, Cameo in PowerPoint Live, intelligent chat translation support for mobile, new management features, and much more.
Microsoft Teams gets native support for Apple Silicon Macs
First up, Microsoft announced that its Teams app now runs natively on Apple Silicon Macs. The company claims that the update should bring significant performance improvements for Mac devices with Apple's M1, M1 Pro, M1 Max, M1 Ultra, and M2 processors. Microsoft started rolling out the new version of Teams back in August, and it should be available for all macOS users in the coming months.
Cameo in PowerPoint Live
Microsoft released a new Cameo feature that allows users to integrate their Teams video feed directly into a PowerPoint presentation. The company has also introduced collaborative annotations that let participants add notes, shapes, text, and reactions to shared content in a Microsoft Teams meeting.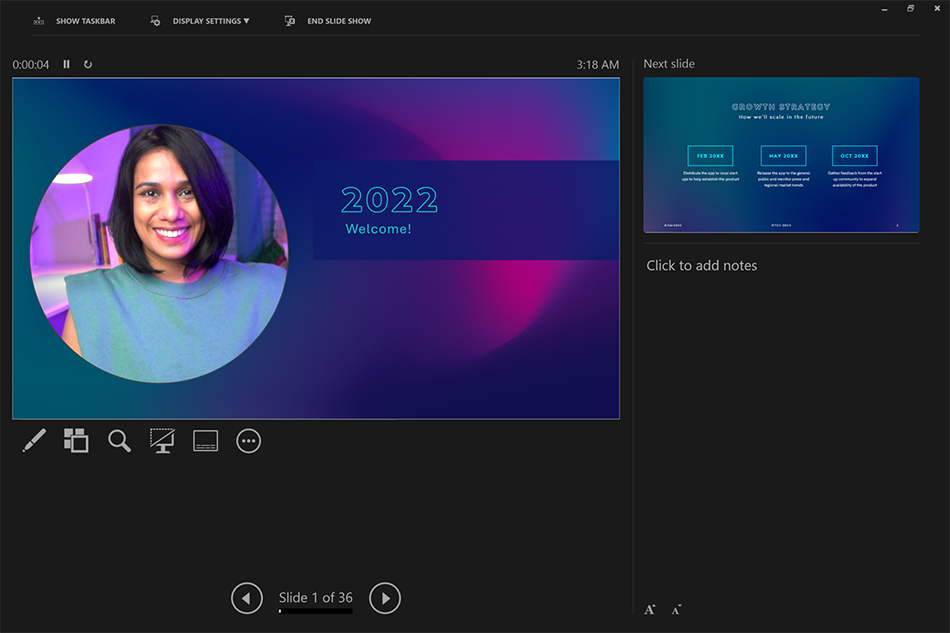 Microsoft Teams added support for language interpretation that enables professional interpreters to translate meetings in real-time. It's now possible for meeting organizers and presenters to set a together mode scene for all participants. Moreover, Microsoft Teams users can convert a Word or PDF form into Microsoft Forms with a single click.
Another important feature is the ability to pre-assign channel members to breakout rooms and leave meetings on all devices. Other updates include ranking polls, automatic transcriptions, improved in-meeting notifications, as well as background blur and effects support for Citrix and VMware.
Block inbound federated VoIP calls
Microsoft has highlighted some new calling features added to its Teams collaboration service. A new feature allows IT admins to configure music on hold for calls placed on hold for a call transfer. In addition, administrators can block inbound VoIP (Voice over Internet Protocol) calls from external users.
Microsoft has announced early media support (such as ring back status, IVR (interactive voice response) greetings, and busy ring back status) for customers who want to integrate compliance recording solutions.
Choose a preferred download location for Microsoft Teams files
Microsoft Teams has added several new chat and collaboration features this month. The app allows users to choose a preferred download location for files by heading to Settings >> Files >> Downloads.
Microsoft has announced that the AI-powered chat translation feature is now available for Android and iOS devices. This capability is enabled by default in the app, and users can select their translation preferences by going to Settings >> General>> Translation. Meanwhile, IT admins can manage this feature via Teams messaging policies.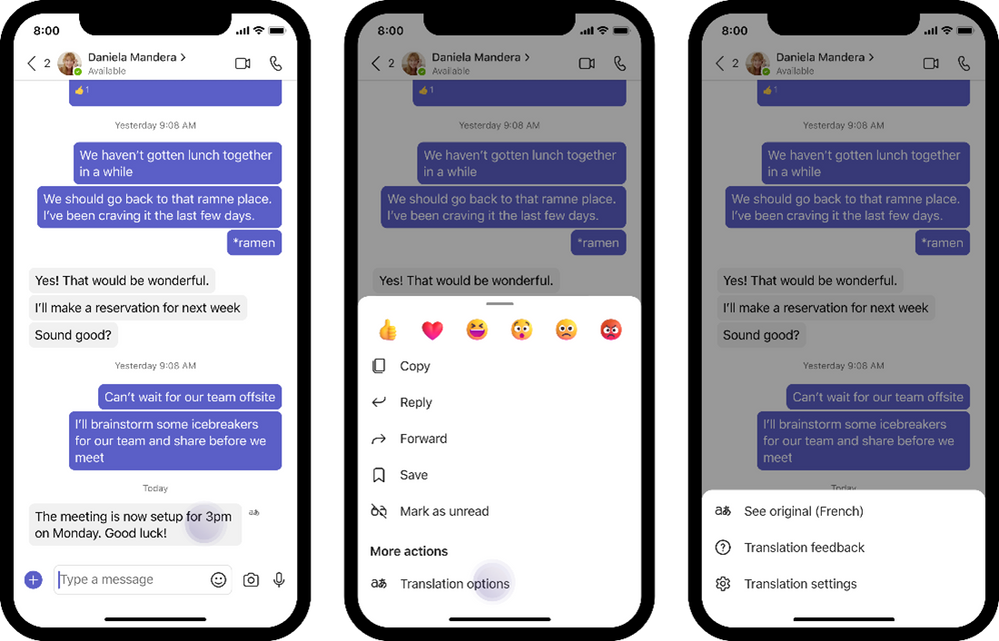 Microsoft Teams devices get updated front row experience
Microsoft Teams devices have also received a few improvements. The company updated the front row experience to maximize the content space in Teams Rooms on Windows. It's also possible to join a Teams meeting using a meeting ID and show 18 video feeds simultaneously on dual-display setups.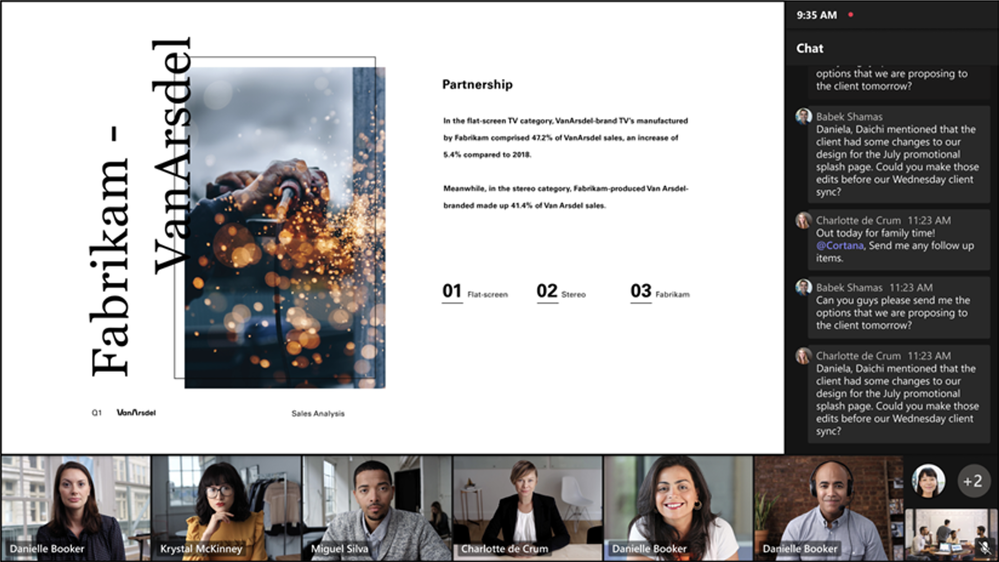 Other updates include a new mute status indicator, a simplified share tray, in-room noise suppression control as well as the ability to pin and hide room video in Teams Rooms on Windows devices. Moreover, IT admins can now turn off the split gallery feature via XML.
Microsoft has announced new Teams-certified devices this month, including the Poly CCX 505 Business Media Phone, Logitech Brio 500 & Brio 505 cameras.
Microsoft Teams admin center adds dashboard customization support
Meanwhile, administrators are getting a couple of new management features, such as the ability to customize the dashboard in the Teams Admin Center. IT admins can now view detailed information related to policy operations (like activity name, group name, policy name, policy type, impacted users, and more). There is also the ability to customize the instructions sent to end users who request access to a blocked or external app.