The Importance of a Home Lab to the IT Professional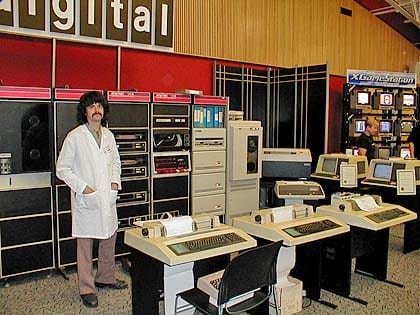 If you're reading this post, chances are you're an IT professional, and that means that you are under constant pressure to stay relevant in the IT industry. But what does that really mean? It means that if you are not learning you are likely losing. Find out why I think that maintaining a home lab is a necessary expense for the IT pro.
What Is a Home Lab?
This is something that seems pretty straightforward, but I figured it was a good place to start. In my opinion, a home lab is anything that allows you to practice the things that you want to learn, whether it be a single PC running VMware workstation or another virtualization tool that allows you to run multiple VMs. The other option is a single server or multiple servers for running VMs.
The size of a home lab is much like a real project: What are your requirements and how much of a budget do you have? Are you looking to do some basic things, or are you trying to recreate complex solutions that require the resources and networking of multiple servers? The costs of labs can run from nothing to thousands of dollars if you can make the investment.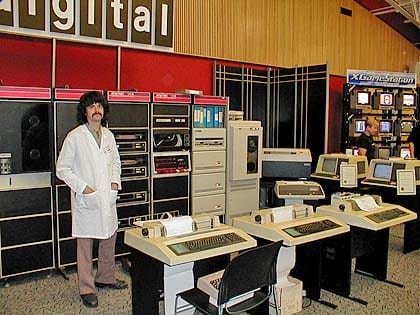 Okay, your home computer lab doesn't have to look quite like this. (Image via Culture24)
Perks and Uses of a Home IT Lab
How you use your home lab is entirely up to you, but there are no limits to the options. One of the more common uses is for learning new skills. As an IT pro, I think that people cannot afford to ever stop learning. No one wants to be an IT dinosaur, in today's world its of little value to be a Novel Netware expert.  So this should be driving people to always be learning something new. Whether its a new tool, operating system or some other technology.
I personally use my home lab often more than I do the lab that is available to me at work. For myself I like the freedom that my home lab affords me, for example I'm free to make any changes I wish. I can mess it up and break things as long as I'm willing to fix them. The lab I have available at work is better than many customers that I have worked with, but accessing it remotely or working within the change rules can sometimes be restrictive. So this always draws me back to my home lab.
Whenever I need to learn something new, or I just want to play with some new technology, I work on getting it set up in my home lab. I experience the setup of the product, learn about requirements, use the product on an ongoing basis, and see how it might interact with other systems. These are all important things to learn when studying or evaluating new technology. Many of these items would not be easy to learn during normal working hours.
Back when I worked in the engineering world supporting a large enterprise I spent most of my days fighting proverbial fires, refreshing hardware, and answering user requests. This did not allow me to learn new things very often, and learning them in a production environment is not the right place. So this drove me years ago to start building a home lab.
My lab started with a single used server that I purchased off of Ebay. I am always on the look out for new gear, and over the years I have refreshed my servers with newer models and added more servers, allowing me to run a larger lab. I eventually invested in a managed network switch allowing me to setup VLANs and do more advanced networking setups for testing designs that are closer to what would be run in a production environment.
Final Thoughts
When ever I talk to others about their work or goals it usually turns into a discussion on how they work to stay current with their skills. Consider what a lab might allow you to accomplish, and do some research. You can then work up a list of what you might like to have and build a plan that would allow you to work on purchasing the needed gear. Consider it an investment in your future! I really think that if you apply yourself you can benefit far beyond your investment.