If you're following industry trends, there's no doubt that generative AI is the hottest new technology of the past year. And with Microsoft, Google, and other major tech companies jumping on this generative AI bandwagon, this trend isn't going to be abated anytime soon. In IT, a rapidly growing number of software vendors now have some type of AI capabilities built into their tools, and this should definitely be of interest to IT pros.
ChatGPT breaks the AI barrier
Ever since ChatGPT managed to pass a legal bar exam, the floodgates were opened and acceptance for generative AI tools skyrocketed. Only two months after its launch in late November of 2022, ChatGPT had reached 100 million monthly active users by January 2023.
ChatGPT is a chatbot created by OpenAI, a San Francisco-based company that was co-founded by Elon Musk. Microsoft has a long-term partnership with OpenAI through a multiyear, multibillion-dollar investment to accelerate the development of AI.
ChatGPT provides a conversational text-based chat interface that can be used to ask questions as well as create a huge variety of documents including job applications, curriculums, academic papers, and more. It can also be used to address education and finance problems, and it can even provide healthcare and customer service responses to common problems.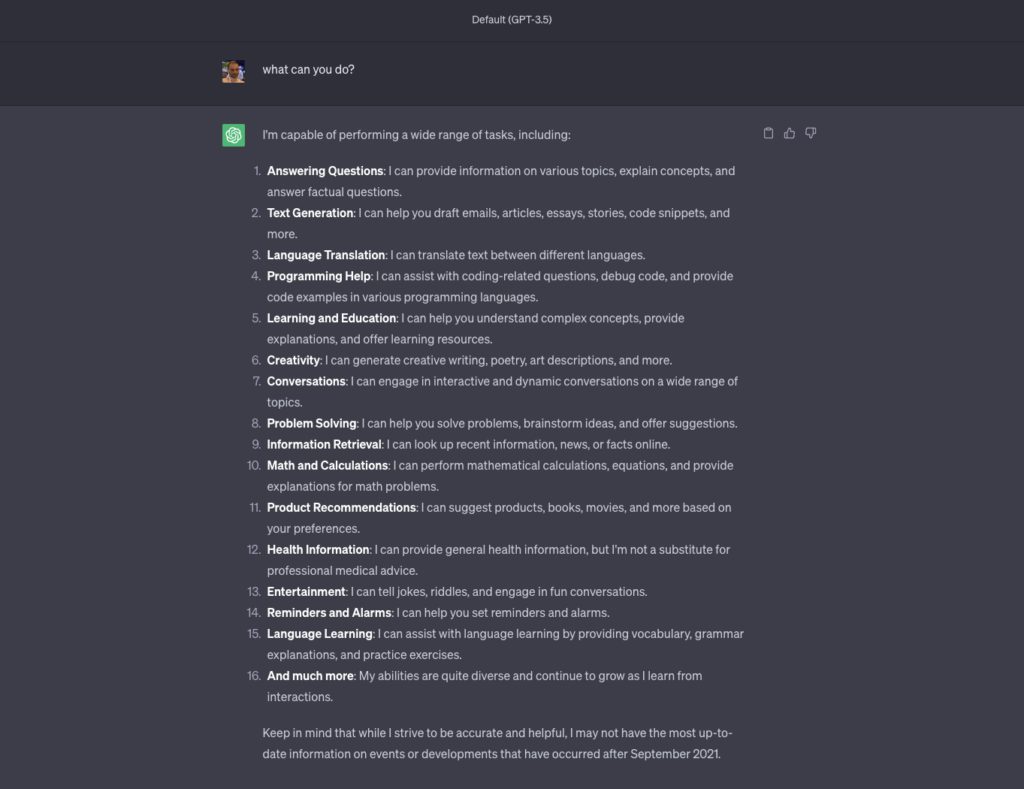 In addition to working with text, ChatGPT can also write and test programming code in various languages. At this current time, ChatGPT does have one significant limitation: Its training doesn't go past September 2021, so it doesn't have access to today's current news, information, and events.
AI adoption is already rising
It didn't take long for other IT vendors to join the generative AI race. In March, Google released Bard, their ChatGPT competitor, while Microsoft launched its Bing chatbot powered by OpenAI's newer GPT-4 model.
Microsoft is also planning to add a built-in AI assistant to Windows 11 with Windows Copilot, which is now available in preview for Windows Insiders ahead of its public release later this year. Windows Copilot currently provides the same chat interface as the Bing chatbot on the desktop, and it's set to become more capable soon with support for third-party widgets.
In recent months, virtually all of the major cloud vendors have incorporated some form of AI into their offerings. As have many security vendors, healthcare vendors, and e-commerce companies.
Using AI for IT management and operations
Although AI has proven itself to be a useful tool for IT research, you may be wondering how it can contribute to other day-to-day IT tasks such as backup and recovery. IT management can be one of the best places to incorporate AI because most tasks represent a significant and often repetitive workload for IT workers.
Determining requirements
AI tools can help an organization ensure that it's meeting its data protection requirements. AI data protection software can learn important facts about a business's data usage, including which data sets have the highest change rate and what types of data are restored the most often.
This type of information can enable AI to design an optimal backup strategy that can help you to store data on the optimal media and create a schedule to will best protect that data. Likewise, AI can be used to determine that you are meeting your service-level agreements, and it could recommend changing backup priorities in order to correct any deficiencies.
Initial problem detection
Using AI to monitor components of an IT infrastructure can help to alert organizations that a business disruption is likely to occur or is in progress. Some AI systems possess predictive capabilities that can help to detect anomalies and various problem conditions before they occur. For instance, they can detect things like services that should be running, storage capacity limitations, and improper infrastructure configurations.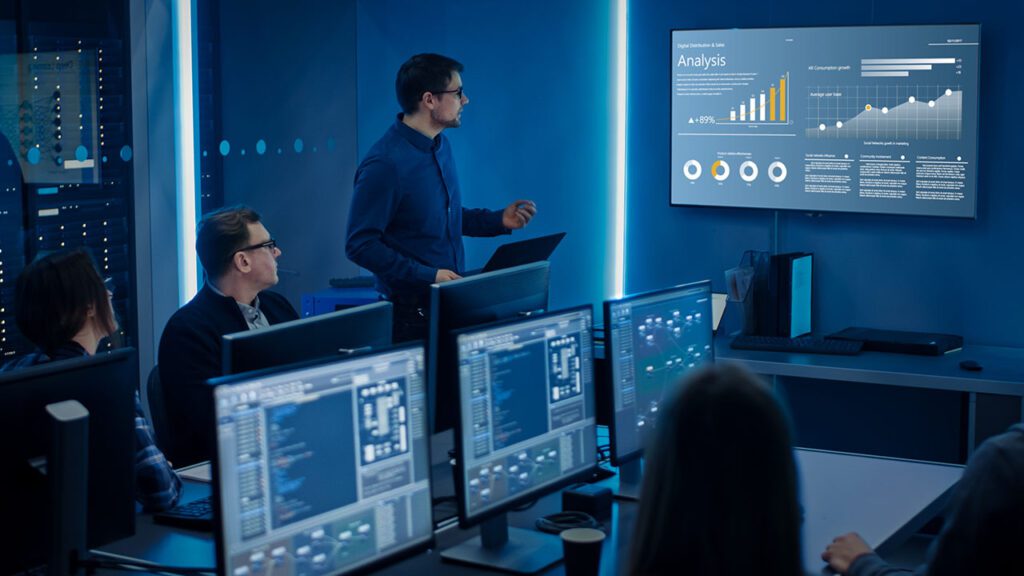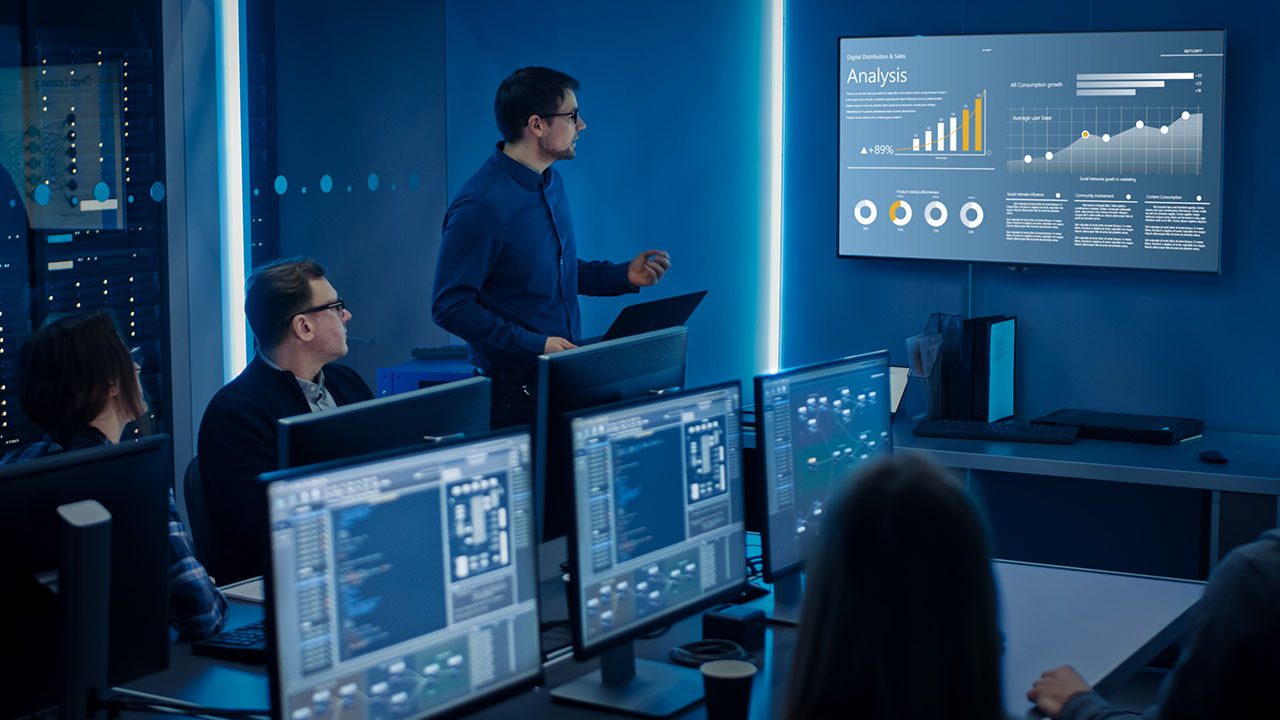 Automating routine tasks
AI is capable of analyzing large amounts of data from multiple sources faster than people are able to. For backup, it can also automate data classification and retrieval and make it easier to identify and restore critical files.
Moreover, AI technology can provide a course of action that an incident response team could consider taking, as well as automatically take remedial actions to assist operations, storage, and backup and recovery. Overall, AI has the potential to enhance incident response times through different means:
By providing actionable information to decision-makers during the critical minutes right after an incident occurred.
By helping responders with the automated execution of various recovery tasks.
By adjusting recovery priorities and schedules to ensure that your recovery time and point objectives are being met.
Ransomware prevention
There's no doubt that ransomware is one of the biggest threats to business continuity and data integrity these days. Backup is one of the most effective ways to recover from ransomware attacks. However, many ransomware strains not only encrypt your online files but also attempt to target backup files, thereby making recovery more difficult.
AI can boost a business' resilience to ransomware attacks by providing earlier identification of ransomware attacks. It can also help organizations to immediately take corrective actions to stop an attack and/or implement recovery procedures far faster than a human operator could.
Evaluating results
As a diagnostic tool, AI can perform post-mortem information gathering. This can help to track things like successful backup operations and media usage, as well as provide an analysis of why a given task, process, or service failed. This can reduce the load on IT operations by automatically handling many of these tedious but important management tasks, as well as providing vital status and diagnostic reporting.
Should AI and IT go together?
AI can definitely play a role in IT operations such as backup and recovery. Many of today's backup products have incorporated AI for various different tasks including Acronis, Cohesity, Commvault, Dell EMC, Rubrik, UniTrends, Veeam, and others.
The main objective of integrating AI into operations and management is to allow businesses to be more resilient and improve their ability to recover from system failures and other incidents. As of today, we're still in the early days of incorporating AI into IT management tasks like backup and data protection, but there's no doubt that AI is a powerful tool in the IT toolbox and that its usage is sure to increase in the near future.