Microsoft 365 Copilot Gets Support for Plugins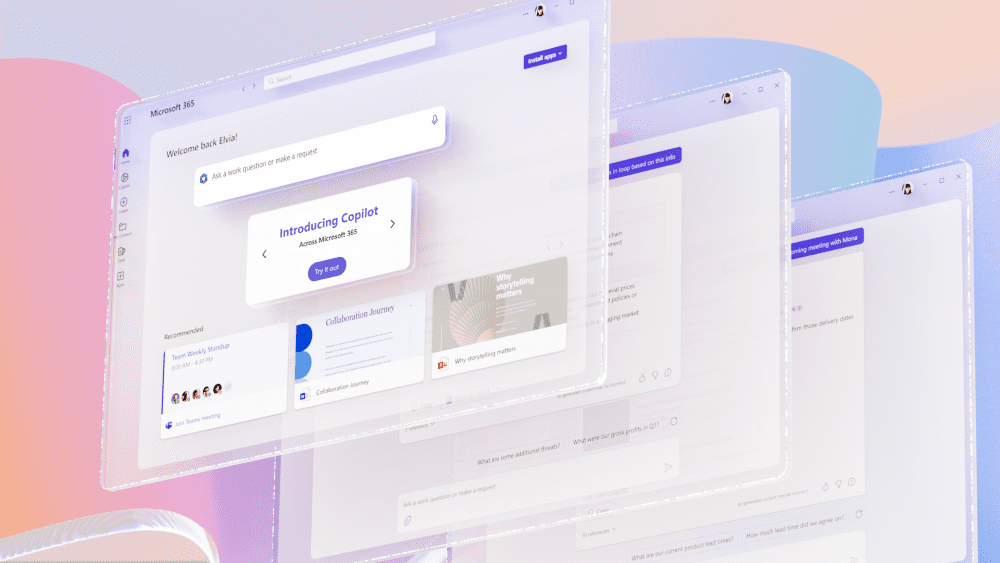 At its Build 2023 developer conference, Microsoft detailed some important updates for its Microsoft 365 apps. The company announced this morning that developers can now use plugins to integrate their apps and services into Microsoft 365 Copilot.
"Developers can now integrate their apps and services into Microsoft 365 Copilot with plugins and reach hundreds of millions of people where they work every day. Plugins are tools that augment the capabilities of AI systems, enabling them to interact with APIs from other software and services to retrieve real-time information, incorporate company and other business data, and perform new types of computations," said Rajesh Jha, Executive Vice President, Experiences & Devices.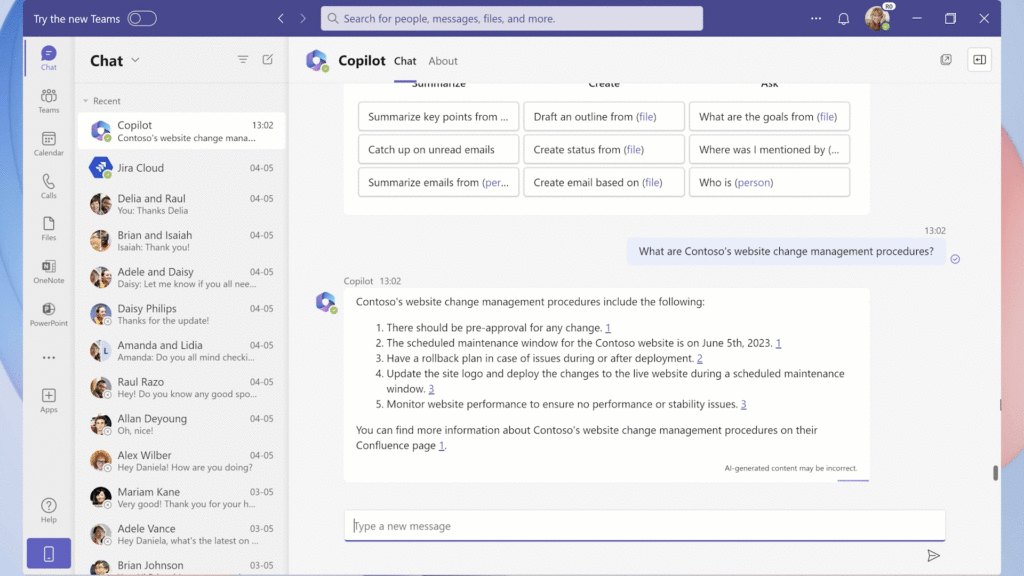 What plugins does Microsoft 365 Copilot support?
Microsoft 365 Copilot supports three types of plugins in private preview. These include existing ChatGPT plugins, Teams message extensions, and Power Platform connectors. Microsoft is also working with OpenAI to create an open standard for plugins. It will let developers build plugins that work with both the Microsoft 365 Copilot and ChatGPT.
Currently, Microsoft is providing more than 20 plugins to customers enrolled in the Microsoft 365 Copilot early access program. These include Atlassian, ServiceNow, Adobe, Move Works, Thomson Reuters, and Mural. Meanwhile, Microsoft plans to add support for thousands of Teams message extensions and Power Platform connectors in the Microsoft 365 Copilot in the coming months.
Additionally, the Microsoft Teams Toolkit for Visual Studio enables developers to create, test, and debug new plugins for Microsoft 365 Copilot. Microsoft has announced the general availability of Microsoft Graph connectors. The feature lets developers seamlessly integrate their data into Microsoft Graph to gain access to actionable responses.
Microsoft Syntex updates
Microsoft has also announced some new updates for Microsoft Syntex. The service uses artificial intelligence to process and organize large sets of data and unorganized content within business workflows.
Microsoft 365 Copilot is getting a new Syntex plugin next month. It lets employees get answers to user-generated and suggested questions about information stored in files across Microsoft 365. It's also possible to take file-related actions like eSignature, data classification, and content assembly.
Secondly, Microsoft has launched a new feature called "Syntex repository services" in public preview. It's designed to make it easier for organizations and developers to build content-centric apps in Microsoft 365.
In related news, Microsoft announced this morning new features for its Teams collaboration service. Microsoft Teams 3D avatars are now generally available for both Windows and Mac users. There is also a new immersive spaces feature that's available in private preview for Microsoft Teams meetings.