It's not every day that Word, one of Microsoft's oldest applications in the Office 365 suite, gets a new feature that is worth discussing. But today, the company is announcing that they are bringing transcription to Word.
The new feature is about as simple as it sounds, you can now record and upload audio conversations to Word (on the web) and have the data transcribed. Once transcribed, the content is shown in the side panel of the Word window and allows you to review and insert the text into your document.
There are a couple of limitations that you should know about including that as of the time of this post, this feature only works for the web version of Word but it will be coming soon to mobile devices as well. Other limitations include that you must have an active Microsoft 365 subscription and there is a limit of 5hrs of transcribed data per month along with a max upload file size of 200mb.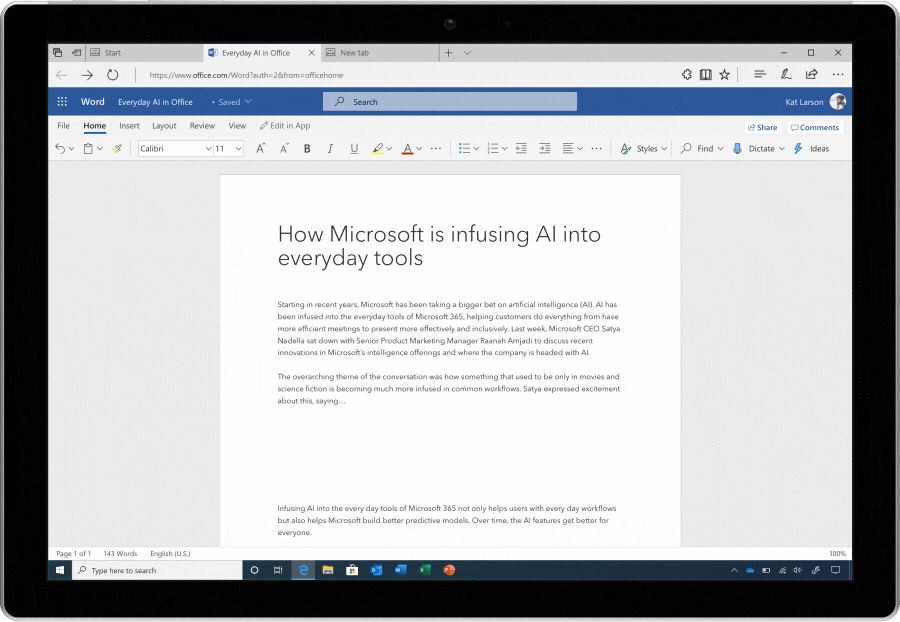 This feature is going to be quite helpful for teachers, journalists, and many others who need to quickly turn audio recordings into text. For example, we transcribe podcasts here on Petri using a third-party service but now can use Word to accomplish this task. But, at 5hrs of transcription allowed per month, we may hit that limit quickly but for others who infrequently need this type of functionality, this is a quality update for Word.
Initially, only English will be supported with this feature but other languages will eventually be added to the service.
While this feature is not 'free', considering that most companies are already paying for some sort of Microsoft 365 subscription, many users should be able to access this functionality for no additional cost. But, keep in mind that it only works with Word on the web, hopefully but hopefully this feature arrives in the desktop app in the near future.