Understanding Windows Server 2022 Licensing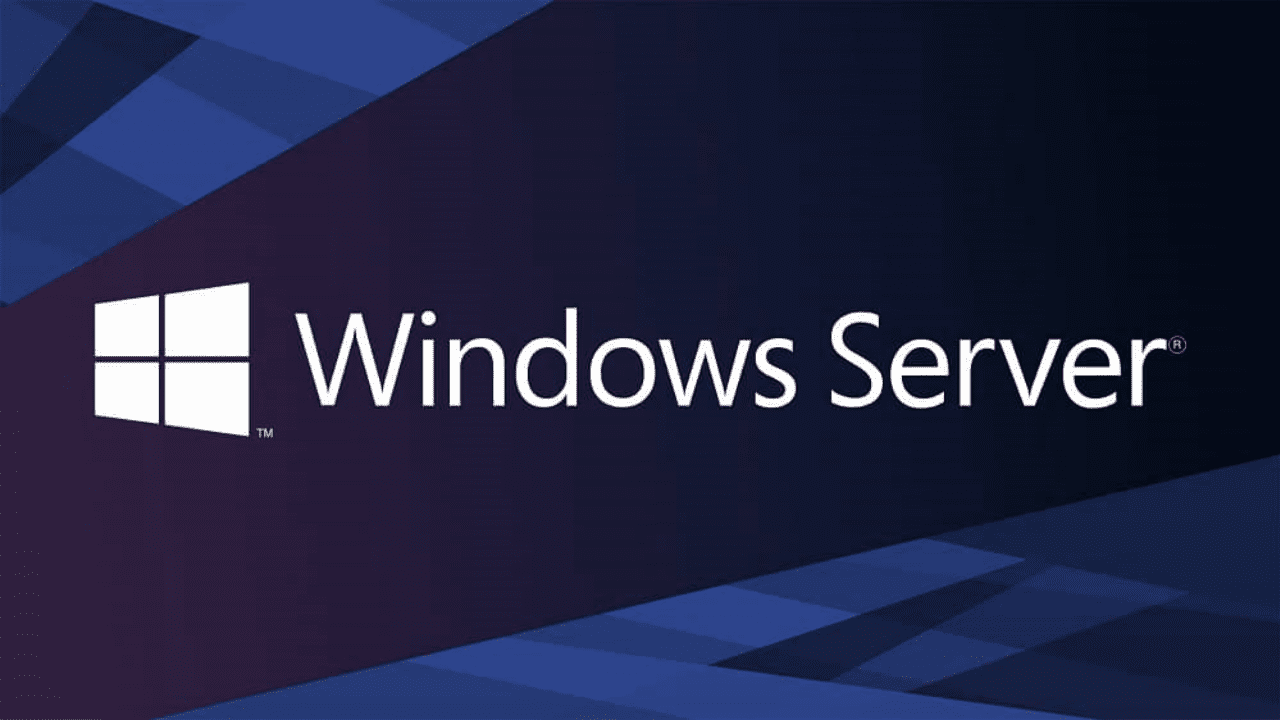 Don't blame yourself if you missed it, because Microsoft
quietly released Windows Server 2022
in September of 2021 with very little fanfare or publicity. With the new release, there are always questions about licensing and any changes that Microsoft may have made. So, if you are confused or wondering about Microsoft's licensing for
Windows Server 2022
, you're not alone.
In many ways, the licensing for Windows Server is just as complex as some of the actual technologies it brings to your organization. In this article, we'll dive into the details of licensing Windows Server 2022.
What is Windows Server?
In case you're new to IT and you're not sure what Windows Server is, it is an operating system that Microsoft specifically created for use on a server. It is designed to run continually in the background and provide resources to other networked computers. Windows Server is only designed to be used in business settings.
Since Windows Server 2016, Windows Server has had the option of being installed with or without the desktop GUI. The installation without the GUI is called Server Core, and it is primarily managed using the command line. However, the desktop installation option for Windows Server is far more popular. The desktop looks much like Windows 10 and it has a taskbar, desktop icons, and a Start button.
Windows Server is designed to run enterprise-level workloads. Below are a few roles that a Windows Server system can perform:
AD
DNS
DHCP
File and Print services
Web Server
Failover cluster
Hyper-V virtualization
Exchange Server
SQL Server
What are the different editions of Windows Server 2022?
There are three basic editions of Windows Server 2022:
Windows Server 2022 Datacenter – Designed for highly virtualized datacenters and cloud environments.
Windows Server 2022 Standard – Designed primarily for physical or minimally virtualized environments.
Windows Server 2022 Essentials – Intended for small businesses with up to 25 users and 50 devices.
All editions of Windows Server 2022 can be managed using Server Manager or Windows Admin Center (WAC). You can also take advantage of the hybrid capabilities for management by using Azure Arc to manage your local premises Windows Server 2022 systems along with your Azure-based Virtual Machines (VMs). Installation of the new version of Windows Server 2022 can be performed as an in-place upgrade for Windows Server 2016 and higher or you can perform a new standalone installation.
If you need installation instructions, please check our detailed guide on how to install Windows Server 2022.
What are the benefits of knowing licensing?
Being an enterprise-level software platform, Windows Server 2022 can be expensive. Understanding the licensing requirements for Windows Server 2022 will enable you to optimize your investment in the platform. This enables you to ensure that you only purchase the services that you need and that you don't make unnecessary investments in Windows Server editions, features, and services that you don't need. Understanding the licensing also helps to ensure that you stay in compliance with the licensing rules and restrictions.
How has Windows Server licensing changed over the years?
Back with Windows Server 2008 and prior, Windows Server was primarily licensed using a Server + Client Access License (CAL) model, or a Processor + CAL model. Windows Server Standard and Enterprise editions were licensed using the Server + CAL model, and Windows Server Datacenter and Windows Server for Itanium-based systems editions were only licensed using the processor + CAL model.
However, since the release of Windows Server 2016, Microsoft has switched to licensing Windows Server according to the number of processor cores. Not surprisingly, the new licensing model is a bit more complex than the older licensing scheme. With Windows Server 2022, Windows Server 2022 Standard and Windows Server 2022 Datacenter follow a core-based licensing model while Windows Server 2022 Essentials uses a server-based licensing model.
There are a few core-based licensing rules that you should know:
Each Windows Server Datacenter and Standard edition server requires a minimum of a single base license which covers 16 core licenses. If you upgrade your system by purchasing additional CPUs or cores, then you must also purchase additional licenses to cover those upgrades.
All physical cores of the server must be licensed. Additional licenses are required if you install the OS on systems with more than 16 cores. Additional core licenses can be purchased in packs of 2, 4, and 16 cores.
Additional core licenses are also required for customers who wish to license more than the two Virtual Machines that are covered by the Windows Server 2022 Standard edition license. Here again, if you need additional core licenses, you need to purchase them in packs of 2, 4, or 16 cores.
Windows Server 2022 Standard and Windows Server 2022 Datacenter also require Client Access Licenses for every user or device that connects to the server.
What is a Windows Server Client Access License (CAL)?
It's important to understand that a Client Access License isn't a software product. A CAL is a license that gives a user or device the right to access Windows Server system services like file shares or printing.
What is a device CAL?
With a device CAL, you purchase a CAL for a given device that accesses your server independent of the number of users who use that device. This is intended for scenarios where multiple users might use a single licensed device. Some common examples might be a public terminal in a store that's accessed by different customers, or a device in a manufacturing facility where multiple employees need to use the same system.
What is the difference between a User and a Device CAL?
Exactly as their names imply, a User CAL applies to an end user while a Device CAL applies to a specific device. User licenses are applicable if the user needs to access the server and could potentially use multiple devices like a desktop or a laptop. Device licenses are more applicable for public use or shared device usage as you only need to license the device no matter who is using it. User licensing is the most common option.
How to buy Windows Server licenses?
Windows Server licenses can be purchased from a variety of different sources. Most businesses have volume purchase agreements that they had made with Microsoft. These agreements are typically tailored for the business's specific requirements, and they usually offer a discount for the purchase of licenses for Windows Server or other Microsoft products.
In addition to channel partners, you can also buy Windows Server 2022 directly from the Microsoft store. The server OS can also be obtained from server hardware OEM partners like HP, DELL, Lenovo, and others.
The Microsoft list prices for Windows Server 2022 are as follows:
Table 1 – Windows Server licensing and list prices
| | | |
| --- | --- | --- |
| Windows Server 2022 SKU | Licensing model | List price |
| Windows Server 2022 Datacenter | The Datacenter edition uses core-based licensing and requires CALs. | $6155 |
| Windows Server 2022 Standard | The Standard edition uses core-based licensing and requires CAL. | $1069 |
| Windows Server 2022 Essentials | The Essentials edition uses a per-server license and no CALs are required. | $501 |
What can be virtualized?
Windows Server 2022 includes the Hyper-V feature, which is Microsoft's virtualization platform. Hyper-V provides hardware virtualization that enables you to install various operating systems on that virtual hardware.
Hyper-V supports running all sorts of different types of Virtual Machines including Windows Server, Windows 10 or 11, Linux, and macOS. However, the virtualization licensing rights for the three Windows Server editions are very different.
Windows Server 2022 Datacenter is intended for highly virtualized environments and it includes rights to unlimited Virtual Machines, or as they are termed in the licensing documentation, Operating System Environments (OSEs) and containers. In other words, you can run as many VMs or OSEs and containers on Windows Server 2022 Datacenter edition as you want, and you will not need to pay for any additional Windows Server licenses.
Windows Server 2022 Standard is intended for lightly virtualized environments, and it includes rights for 2 VMs and unlimited containers. If you want to run additional VMs, then you will need to purchase additional licenses.
Windows Server 2022 Essentials is primarily intended for small businesses or small medium-sized businesses (SMBs) with an emphasis on ease of use and Azure cloud integration. Windows Server 2022 Essential allows you to run one VM, which can run only Windows Server Essentials. If you run the VM, then the physical host can only be used to manage the VM.
The Windows Server 2022 Datacenter and Standard editions also provide support for running containers, and you can run an unlimited number of containers on these two editions.
Will there be a Hyper-V Server 2022?
No. In the past, Microsoft released a special limited version of Windows Server that was explicitly designed for virtualization support called Hyper-V Server. Microsoft released Hyper-V Server 2016 and Hyper-V Server 2019. Hyper-V Server was essentially a free product, but you were still required to license any VMs that ran on it. Hyper-V Server was not widely adopted and Microsoft discontinued it with Windows Server 2022.
How are volume licenses purchased?
Volume licenses are typically purchased from Microsoft or from a Microsoft partner. To find a Microsoft Partner in the United States, you can call (800) 426-9400. You can also find out more about purchasing Volume licenses from the Microsoft Volume licensing website for your country/region.
What is Software Assurance?
Software Assurance (SA) is a feature that you can add to your Windows Server licenses that provides additional benefits beyond the basic licensing. SA can also be purchased for OEM licensed software within 90 days after purchase. The most important benefit of SA is new product version rights, which entitles you to a new version of the software when it becomes available at no additional cost. SA has other benefits as well including extended hotfix support and enhanced OSE mobility where you can freely move Windows VMs between different hosts. You can find out more about SA on Microsoft's Benefits of Software Assurance webpage.
We hope that this article helped you to better understand the different editions of Windows Server 2022, as well as your different options for purchasing licenses for Microsoft's Server OS. Having a good