When Microsoft announced its earnings yesterday, the company reported that Surface crossed the $2b threshold for the first time. This is a major milestone for the brand and one item that likely played a part, albeit a tiny part, was the Surface Duo.
If you bought one of these devices, you should check for updates as Microsoft has pushed out a new release. Below is the list of the major components that have been updated:
Addresses scenarios outlined in the Android Security Bulletin – December 2020 and January 2021.
M365 Apps updated with new features & improvements
Improves Surface Duo UI stability.
Adds the ability to add a caller to conference calls in certain conditions
Improves audio quality when using speaker mode.
Improves touch stability.
While the bug fixes in this release are important, a bigger focus (at least for me), are the updates to the apps. Because at the end of the day, we expect the OS to run smoothly but it's the app experiences on the Duo that have the potential to set this device apart.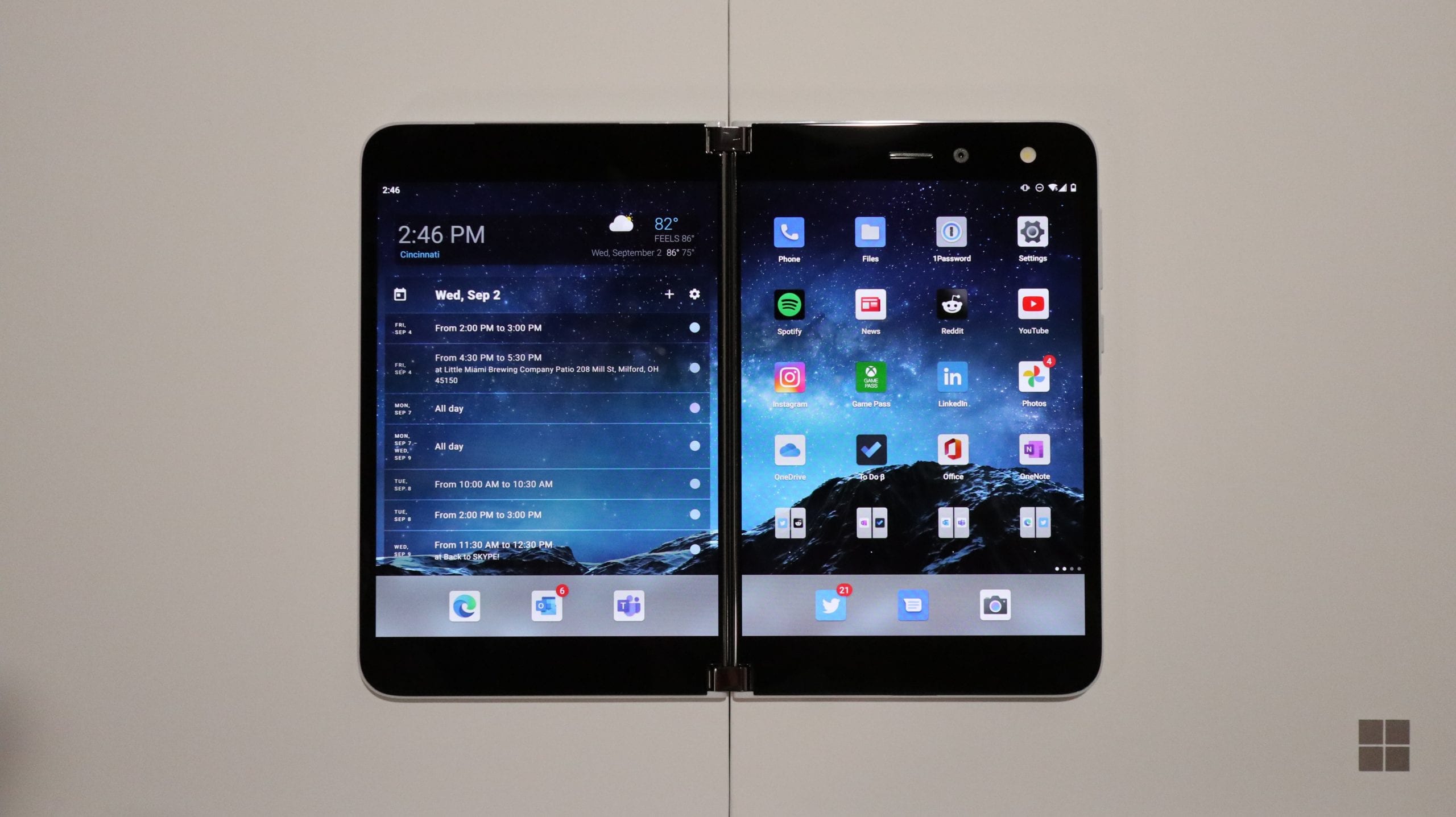 That being said, be on the lookout for a new improved PowerPoint Presenter View and maximized view for PowerPoint notes, improved image formatting tools, and collaboration in documents across Word, Excel, and PowerPoint. OneDrive will have a new layout and action sheet updates, Outlook has an updated multi-window mode, and Teams multi-window mode for meetings and messaging has finally arrived.
The update to Teams will be the real winner here as the device worked with Teams prior to this update but the lack of multi-window mode made Teams on the Duo not much different than using Teams on a singled-screened phone.
This update is rolling out now and should be landing on your device shortly. Hopefully, this is the start of more frequent updates but the update many of us are still waiting for is the move to Android 11.