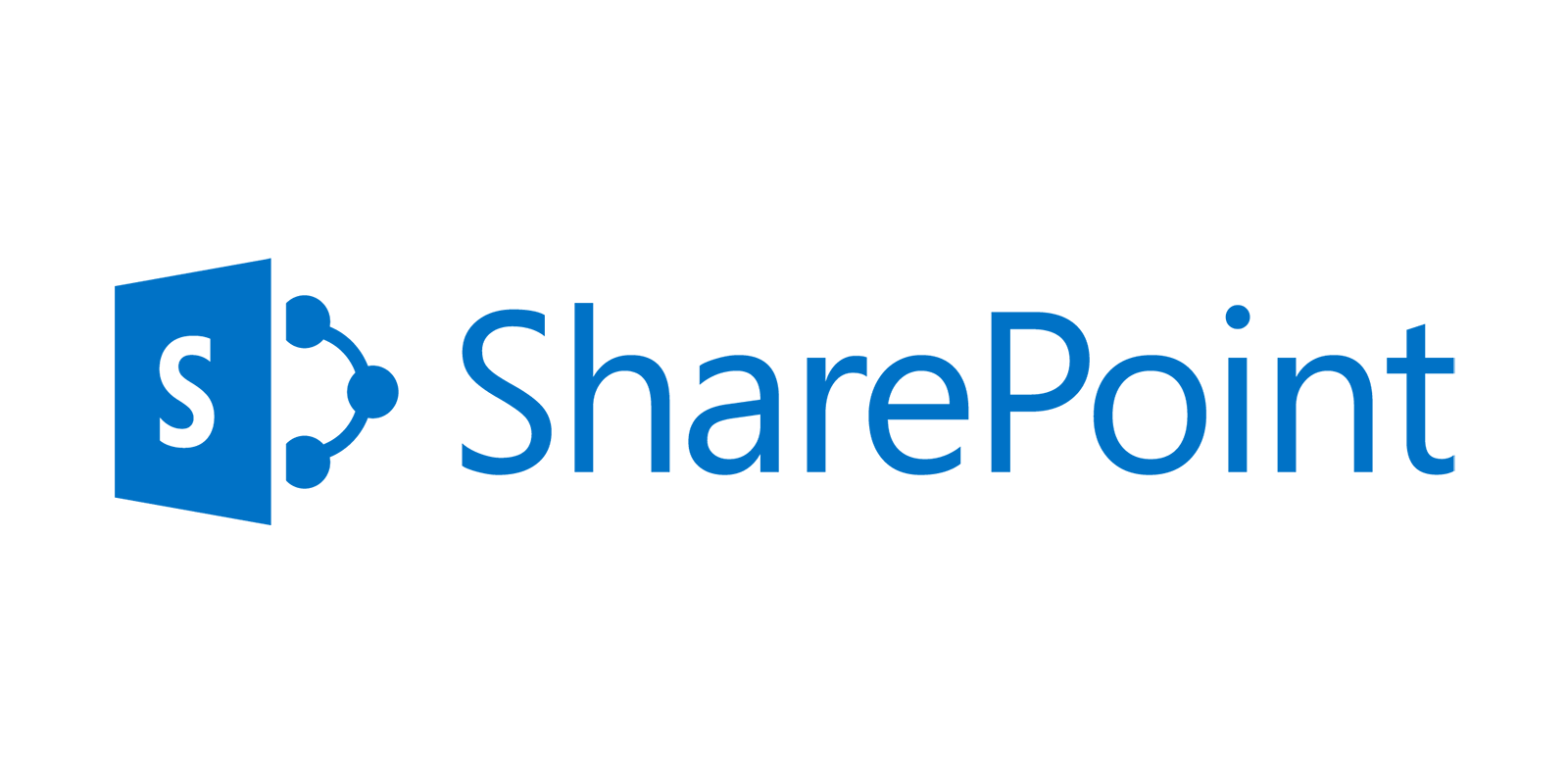 SharePoint Coming to Sin City
It's coming into conference season again and Microsoft is gearing up for the SharePoint North America event in Las Vegas next month. It might just be for this reason that we have the important announcement that Files Restore is coming to SharePoint Online.
I know the announcement's title includes "for SharePoint and Microsoft Teams," but that's only marketing spin at work. Apart from being an avid consumer of SharePoint for its Files storage, Teams has nothing to do with this feature at all. What it might be is a recognition that Teams is the hot Office 365 app at present and that a lot of SharePoint Online usage is driven by Teams. Buried deep in the announcement is an acknowledgement that other Office 365 apps (like Yammer and Office 365 groups) also use SharePoint Online.
I hope that Microsoft announces the oft-promised enhanced Files interface for Teams at the SharePoint conference to replace the simplified view currently available, but that's another story.
SharePoint Online Backups and Restore
Microsoft does take backups of SharePoint Online and it is possible to ask Microsoft support to restore a backup, but the restores are blunt instruments that overwrite complete site collections to the time of the backup. It's usually easier (and quicker) to recover deleted files from the recycle bin or site preservation hold library (if retention policies are in place).
Files Restore allows site owners and administrators to restore files back to any point in the last 30 days. The feature depends on versioning (generated by auto-save or manually) and is designed to handle scenarios like mass file deletion by a disgruntled employee on their way out, file corruption (does Office ever corrupt files? Surely not!), or a malware attack. It's important to understand that Files Restore is a manual operation that requires someone to access a document library and then restore it. There's no automated method available to restore a set of compromised libraries back to the same point in time in one operation.
Because the OneDrive for Business variant essentially delivers the same functionality, it's surprising that it has taken Microsoft so long to deliver the Files Restore feature for SharePoint Online. OneDrive for Business is SharePoint under the hood, and the sixteen-month delay in announcements for the two platforms is likely accounted for by the need to respect SharePoint site administration structures.
The roll-out has now started to Office 365 tenants configured for targeted release. Microsoft expects to complete the roll-out by the end of May 2019. When deployed, you can find the feature in the cogwheel menu for a document library, where it's called Restore this library.
Although Office 365 tenants will welcome the new functionality, backup vendors won't. Files Restore removes one of their key selling points (granular restore to a point in time) for their SharePoint Online backups. Backup vendors will continue to sell on the basis that their restore is easier and possibly more precise, but the existence of Files Restore does make their lives harder.
The Modern Side of SharePoint Admin
Going back to SharePoint administration, Microsoft announced on April 10 that the new SharePoint Admin Center was now the default for Office 365 tenants with 50 licenses or less (message MC177501). The roll-out is due to be complete by the end of June 2019. Microsoft hasn't said when they might make the same change for enterprise tenants, but that's likely some time away.
The journey to the new SharePoint Admin Center began two years ago. At the time, I noted that their blog post said that the new admin center would be introduced "later this year." I guess it took more time than anticipated to develop the more modern and cleaner UI (Figure 2) to the degree needed for SharePoint admin. Time moves slowly in this part of the cloud.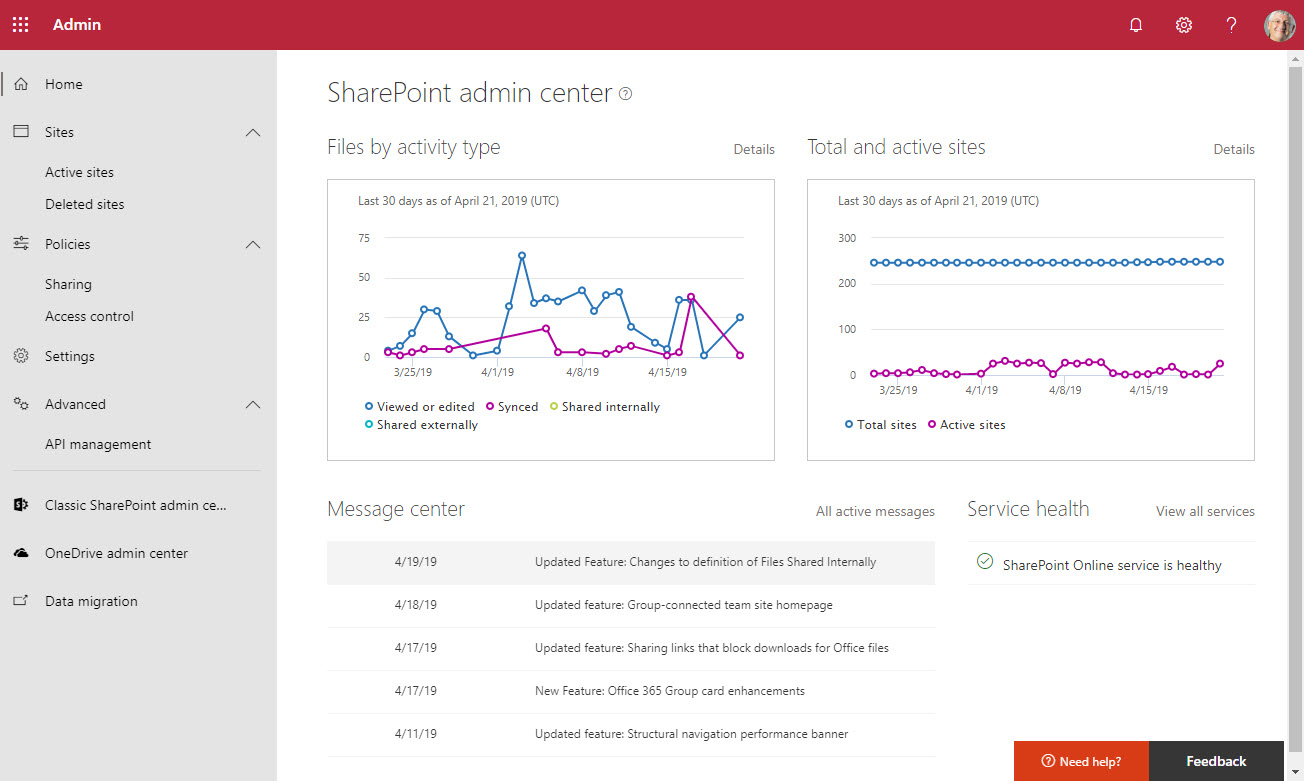 I like the new Center and it's certainly more powerful in places (like site management) than the old, which is well past its best-by date. It's just a pity that the developers haven't been able to get everything done to allow a full switchover to happen.
Expect Lots More SharePoint in May
When the SharePoint North America conference kicks off on May 21, you can expect a flood of announcements and updates from Microsoft. The only problem is that a considerable gap invariably exists between grand announcement and production-quality delivery., which makes it hard to plan. It seems like the gap for Office 365 announcements has widened over time and that isn't so good. But like many things in life, it's increasingly difficult to separate marketing from IT reality.