Regulatory Compliance with Microsoft 365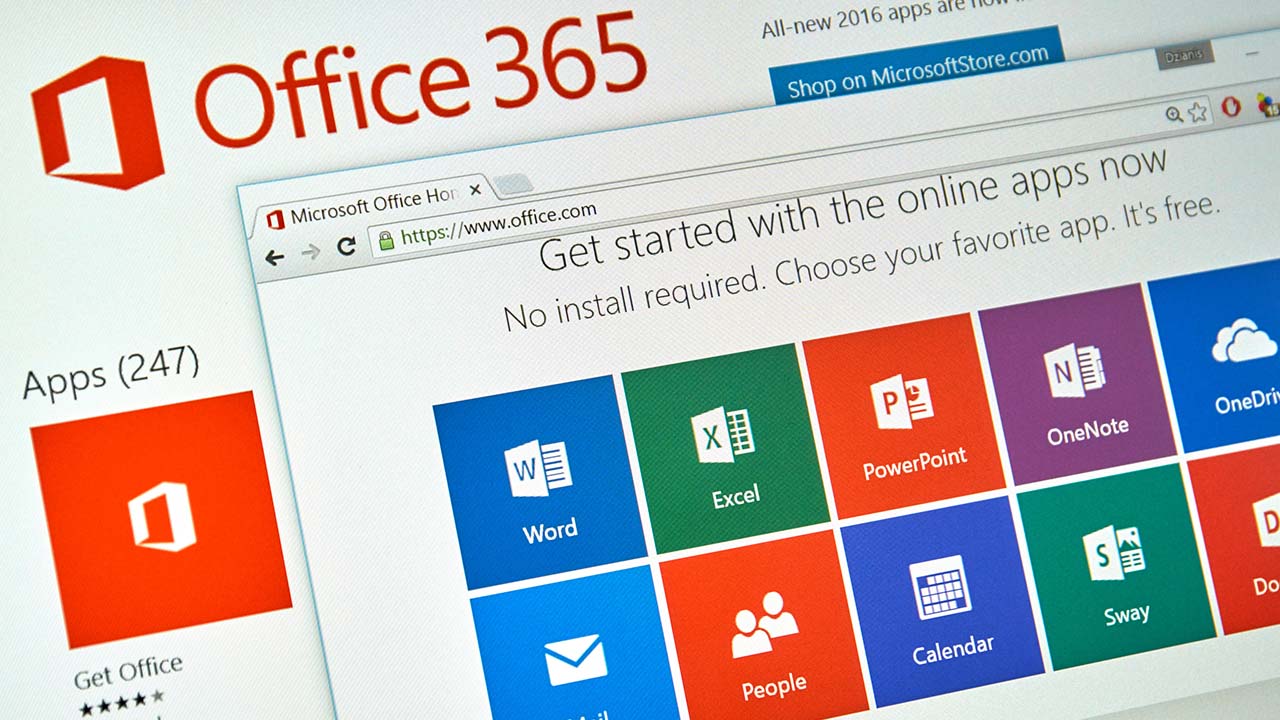 Making sure your business is in compliance with the various regulatory policies that you need to work with can be challenging. Many companies use Microsoft 365 to work with unstructured personal data that are covered by laws that require your organization to follow different compliance procedures. This includes responding to regulatory requirements, assessing compliance risks, and governing and protecting sensitive data.
Some of the main regulatory compliance standards include:
PCI-DSS — Payment Card Industry Data Security Standard
HIPAA — Health Insurance Portability and Accountability Act
NIST — National Institute of Standards and Technology
GDPR — General Data Protection Regulation
Microsoft has identified four main action items that you need to enact to comply with these types of regulatory rules.
Know your data
Protect your data
Prevent data loss
Govern your data
Microsoft 365 has several tools that are designed to address these action items and enable your business to comply with various regulatory requirements. Let's have a closer look at some of the tools in Microsoft 365 that can help with regulatory compliance.
Promoted: Afi provides a modern Microsoft 365 and Google Workspace backup with many other advanced features.
Microsoft 365 Compliance Center
The Microsoft 365 Compliance Center provides a centralized dashboard to help you manage your organization's compliance requirements all in one place. It provides an eDiscovery feature that helps you to know your data. It can be used to search, identify, locate, and retrieve records for various legal and other compliance requirements. You can also use it to export content from SharePoint sites, Exchange mailboxes, and OneDrive locations, and access options to make retention policies for Microsoft 365 more dynamic.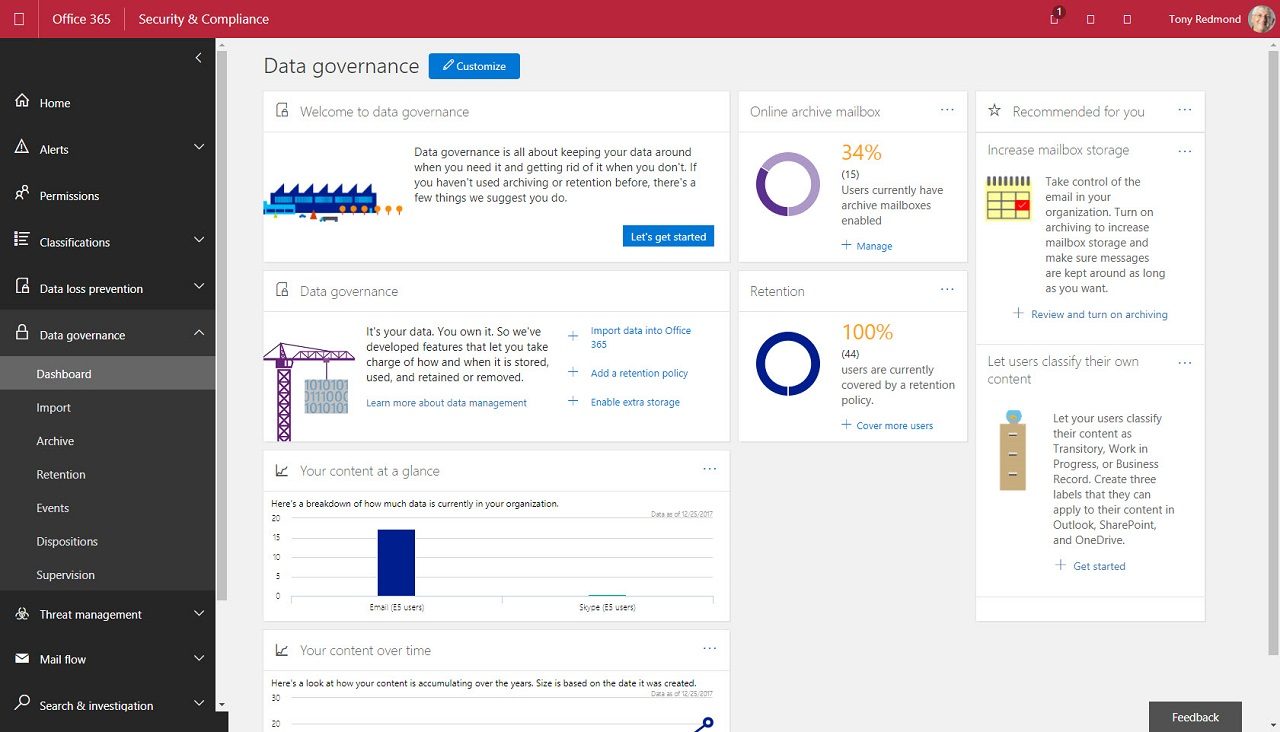 Microsoft Compliance Manager is a feature in the Microsoft 365 Compliance Center that helps you manage your organization's compliance requirements by taking inventory of your data protection risks and presenting an overall score card showing your current compliance rating. The Microsoft Compliance Manager provides an overview of a number of categories like protecting information, governing information, controlling access, managing devices, protecting against threats, and more. An Alerts card provides a summary of the active Microsoft 365 alerts.
A data governance center allows users to import email from external platforms, create archive mailboxes, and establish new policies to retain email and other content. The Microsoft 365 Compliance Center is available to all Microsoft 365 customers.
Built-in data protection and data loss tools
For data protection, Microsoft 365's OneDrive and SharePoint provide an online recycle bin and file versioning capabilities. The Recycle Bin allows you to undelete individual files as well as the entire contents of the OneDrive. Typically, items are kept for 93 days. The versioning feature maintains 500 previous versions of your files.
To prevent email data loss, Exchange Online includes Exchange Online Protection (EOP), which protects against spam and malware. EOP scans emails and it can detect phishing and malware infected messages. EOP provides inbound and outbound malware and spam filtering as well as multi-layered malware protection that can defend against malware for Windows, Linux, and the Mac.
Multi-Geo protection
Another data protection technology that Microsoft 365 brings to the table is its Multi-Geo capabilities. Microsoft Teams, Exchange Online, OneDrive, SharePoint Online, and Microsoft 365 Groups all have the ability to enhance business continuity and disaster recovery by automatically replicating data across multiple geographic regions.
Multi-Geo helps increase resiliency and comply with regional data residency requirements that are particularly relevant for large organizations. The feature is available to Enterprise Agreement customers with a minimum of 250 Microsoft 365 services subscriptions. The available geographies are: Australia, Asia Pacific, Canada, European Union, France, Germany, India, Japan, Korea, Norway, United Kingdom, United States, United Arab Emirates, South Africa, and Switzerland.
Importantly, Microsoft 365 Multi-Geo capabilities need to be used in conjunction with Microsoft 365 backup solutions that support geo-distributed backup storage, otherwise the data residency regulations may be violated.
Backup tools and compliance
Third party backup solutions can complete the compliance picture by providing data discovery and archiving capabilities. Backup solutions can provide long term data retention policies fulfilling your regulatory and compliance requirements.