Microsoft's New 'Office 365 Hub' Makes An Appearance in Insider Builds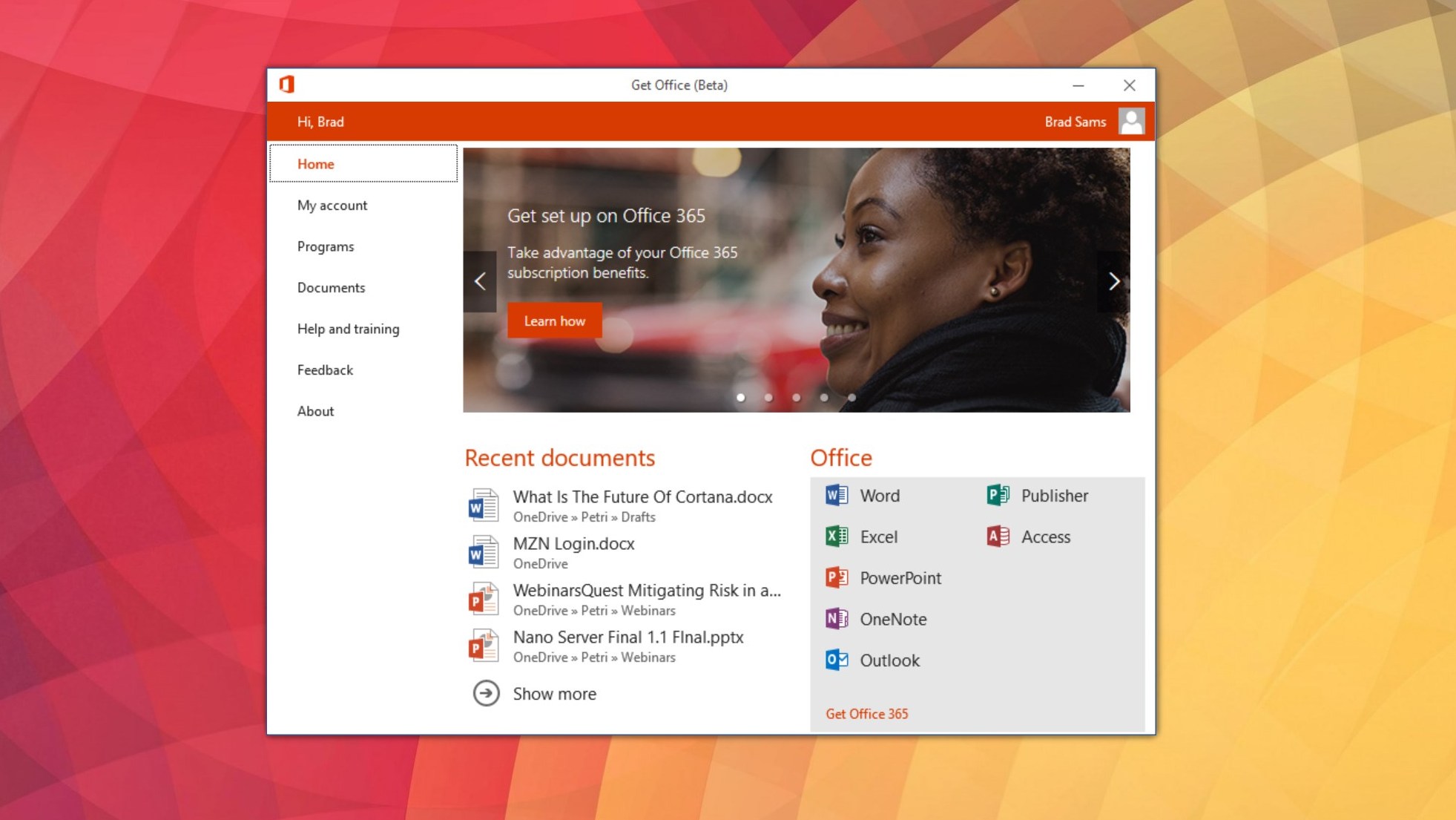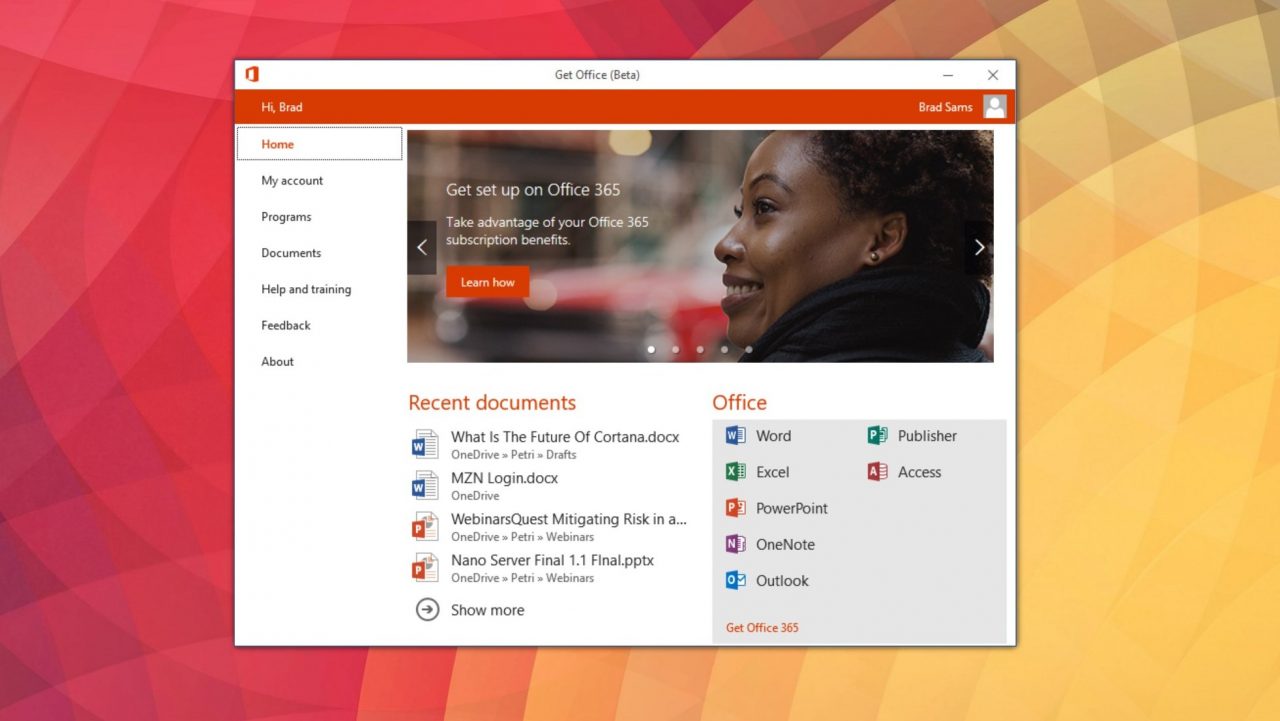 With the next release of Windows, it was stated that Microsoft would be building an 'Office hub' into the OS to make it easier to use and manage your Office 365 subscription. With the latest update from the Windows Store for Windows Insiders, we are getting our first look at the new hub.
The 'Get Office' app for Insiders has been updated to be something more than an advertisement and finally gives you a reason to open the app . If you open up the non-insider Get Office app, it will instruct you on how to sign up for Office 365, the new iteration of the app makes it possible to manage your subscription and access your frequently used content.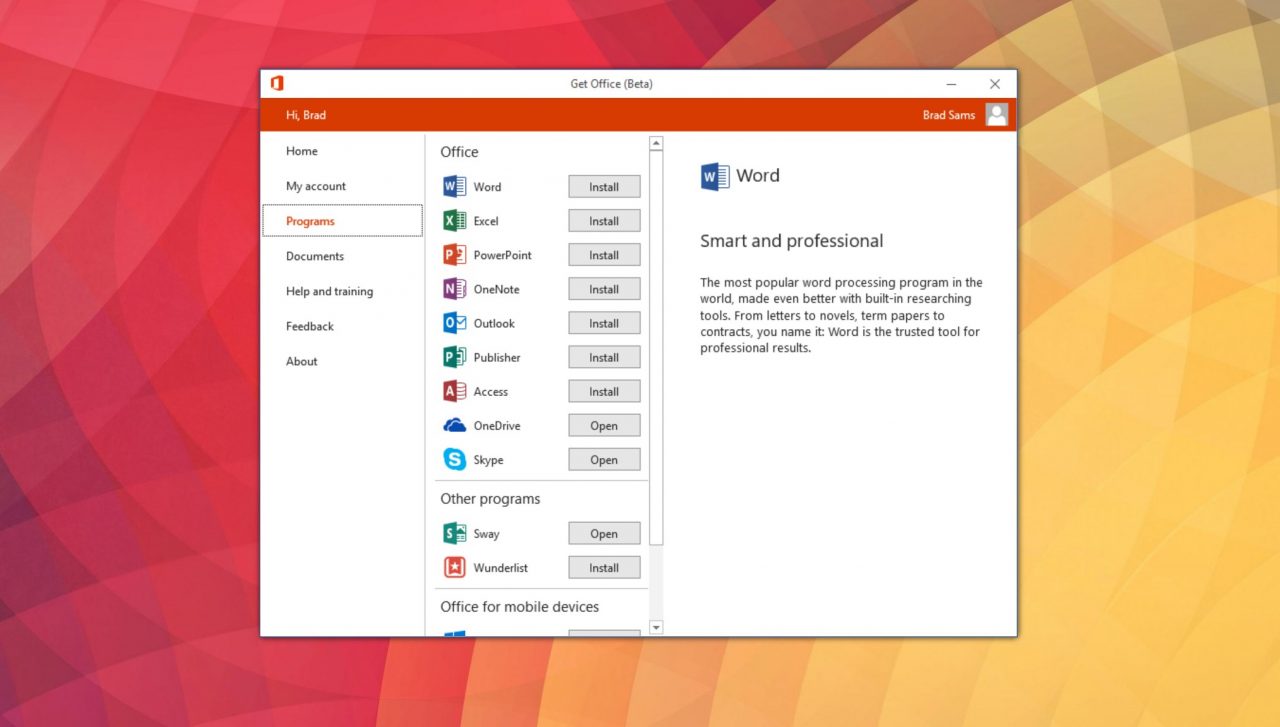 The screenshots in this post are from the updated app and it really does simplify the install and management process that previously had to be accomplished through a web browser. For me, the access to downloading the Office apps is the best part of this update as there are already numerous ways in Windows to view your frequently used Office documents.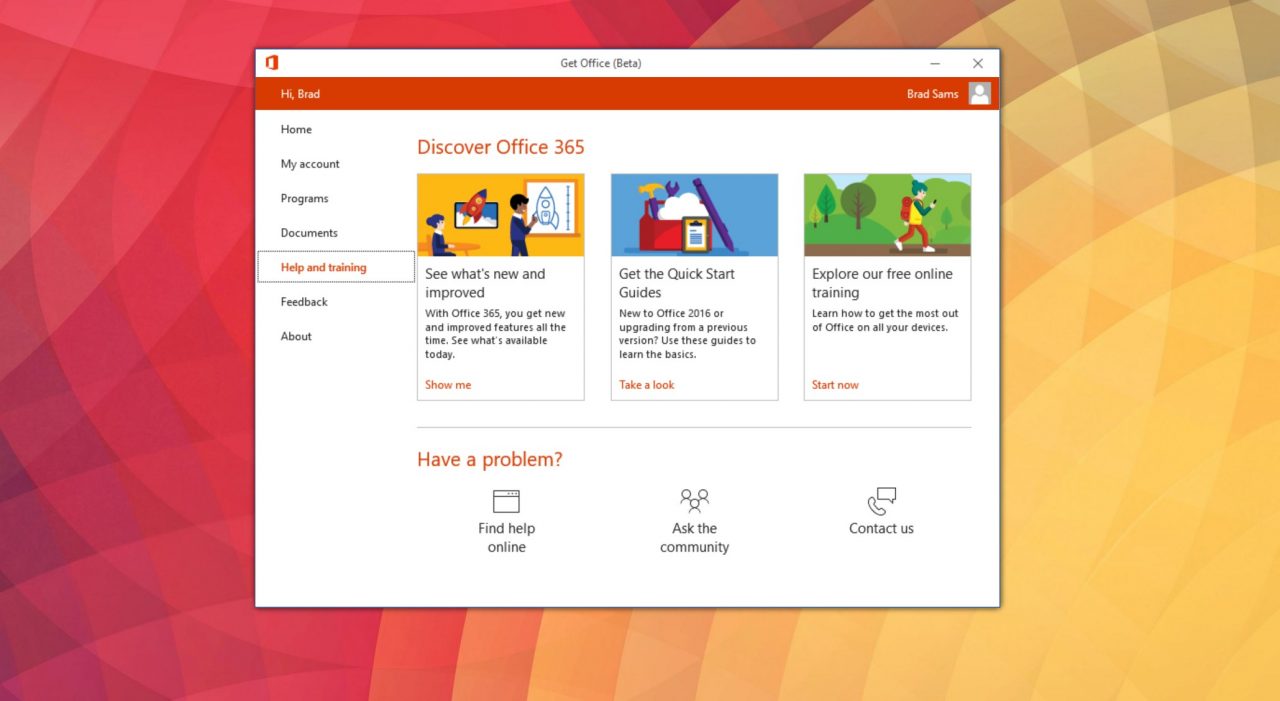 Additionally, managing your subscription is now much easier with this app and can be done from the desktop rather than in a browser; you can also see when you subscription will expire too.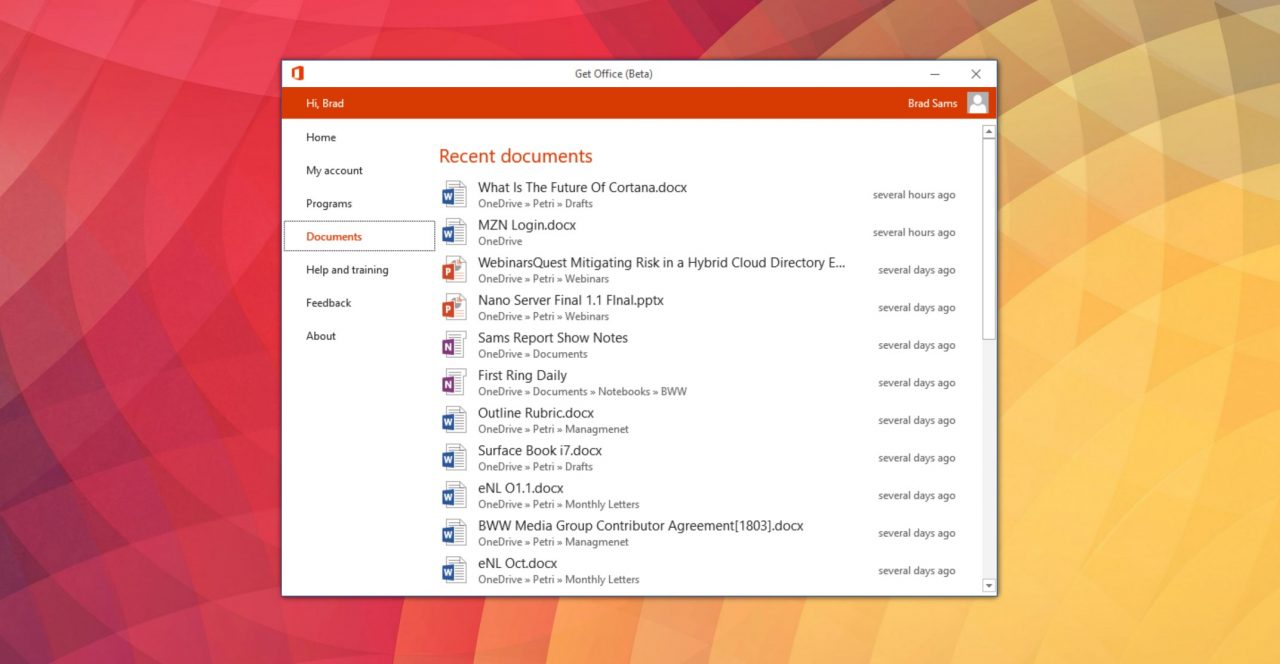 If you are running an Insider build of Windows, you likely have access to this feature now, simply open the Get Office app. If you are on a production release, this app is not yet available but will likely be arriving in the near future as it should not be dependent on a desktop release since it is a stand-alone app.
This is a small enhancement to the Office 365 experience but for Windows 10 users, it will hep make it easier to get the most out of your subscription too.
Thanks for the tip @win10fan