Microsoft loves to pitch ideas that they think will help you save time and be more productive. These come in various flavors of AI doing tasks in the background to utilizing virtual assistants to find open time on calendars.
While Microsoft loves to tell you that Teams is the center of productivity in the Office 365 portfolio, our addiction to email has yet to go away. And it likely won't anytime soon, email is the universal tool to communicate with any person at your company and to connect with those outside your organization as well.
Announced today, Microsoft is rolling out new updates for Outlook that will make it easier to add tasks to To Do, manage your calendar without having to jump between tabs, and combine all your calendars into one location.
Calendar management within your inbox: these new features allow you to triage your calendar directly from your Outlook inbox rather than having to toggle between your inbox and calendar, with a collection of small adjustments like a one-click Join button in Outlook, mini-calendar in message list, and more.
Meeting Insights for Outlook mobile: now Outlook will bring email messages and files related to your meeting right to the meeting invite and the calendar event, so you can easily and quickly find what you need.
Integrated personal & work calendars for more accurate time management: the new ability to add your personal Outlook.com or Google calendar to your Outlook work account, so that your personal time commitments are reflected in your work calendar for a more accurate view of your free/busy availability. You may have seen this feature introduced back in May, and we're excited to announce that it's now beginning to roll out to all M365 users with an Outlook work account.
An expanded and updated task experience: new features to help you to easily create a task out of a highlighted portion of an email, add tasks from My Day into your calendar so you can book time to complete the task, and the ability to create tasks from an email in Outlook mobile.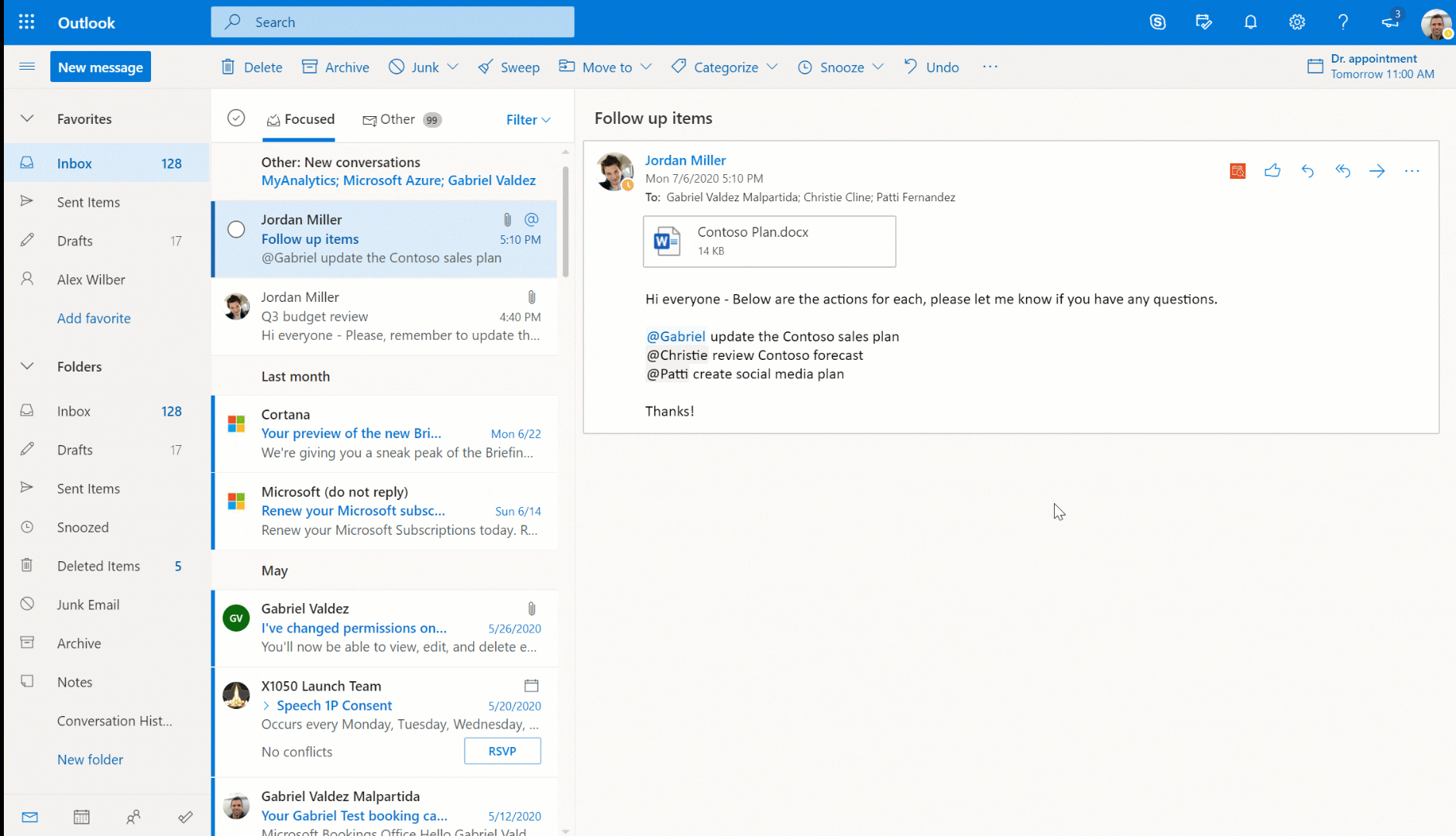 The goal with these features is to help you have "one" calendar for both work and home, make it easier to catalog tasks faster, and help keep you more organized.
With Microsoft's big push towards task lists coming with the new Microsoft 365 Tasks app, the updates to Outlook will help to fully integrate the functionality into every location where you need to add items to your lists.