Surface Laptop 3 Six Months Later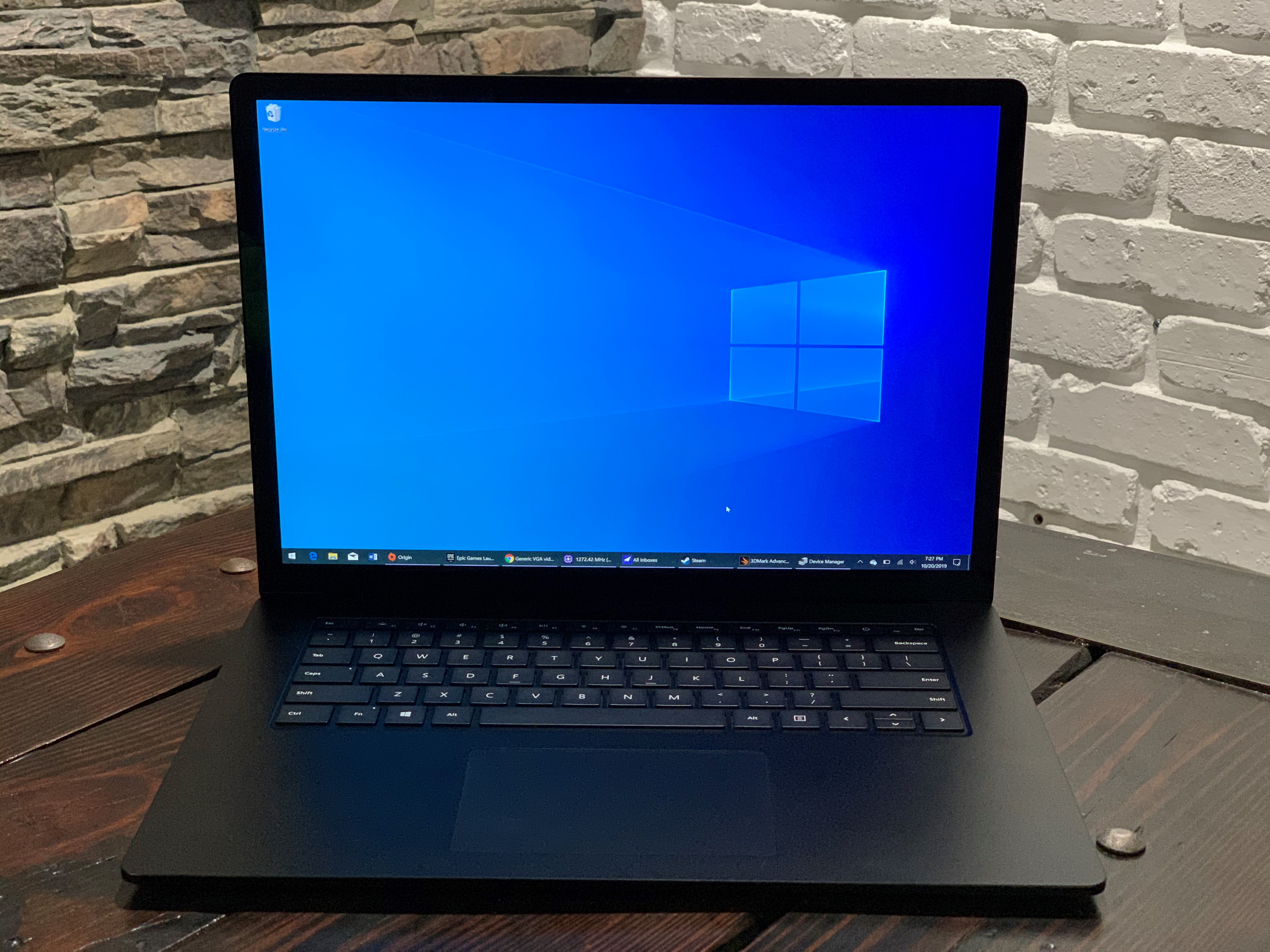 It's a bit hard to believe that the Surface Laptop 3 has been out for six months. It's so hard to believe that it has not been six months since it's release, but eight, and I'm a bit behind on my long-term review of the hardware.
There are two flavors of the Laptop 3, 13.5in, and 15in. I have the 15in that uses an AMD Ryzen 5 'Surface Edition' CPU with 16GB of RAM and is black but you can also get the laptop in Sandstone, Cobalt Blue, and Platinum. Depending on the color, some of them come with Alcantara on the keyboard deck, while others, like the black one that I have, it's all metal.
If you want a deeper dive into the hardware, it's worth taking a look at the initial review from late last year.
The Good
I have been using the Laptop 3 frequently since its release and have done quite a bit of writing with the laptop. Because of traveling being non-existent right now, I haven't had any opportunities to use the device on the back of a plane.
That being said, as you would expect with nearly all Surface products, the hardware has held up well. I don't have any key discoloration, scratches are minimal, and I'm not seeing any significant wear marks on the keyboard deck.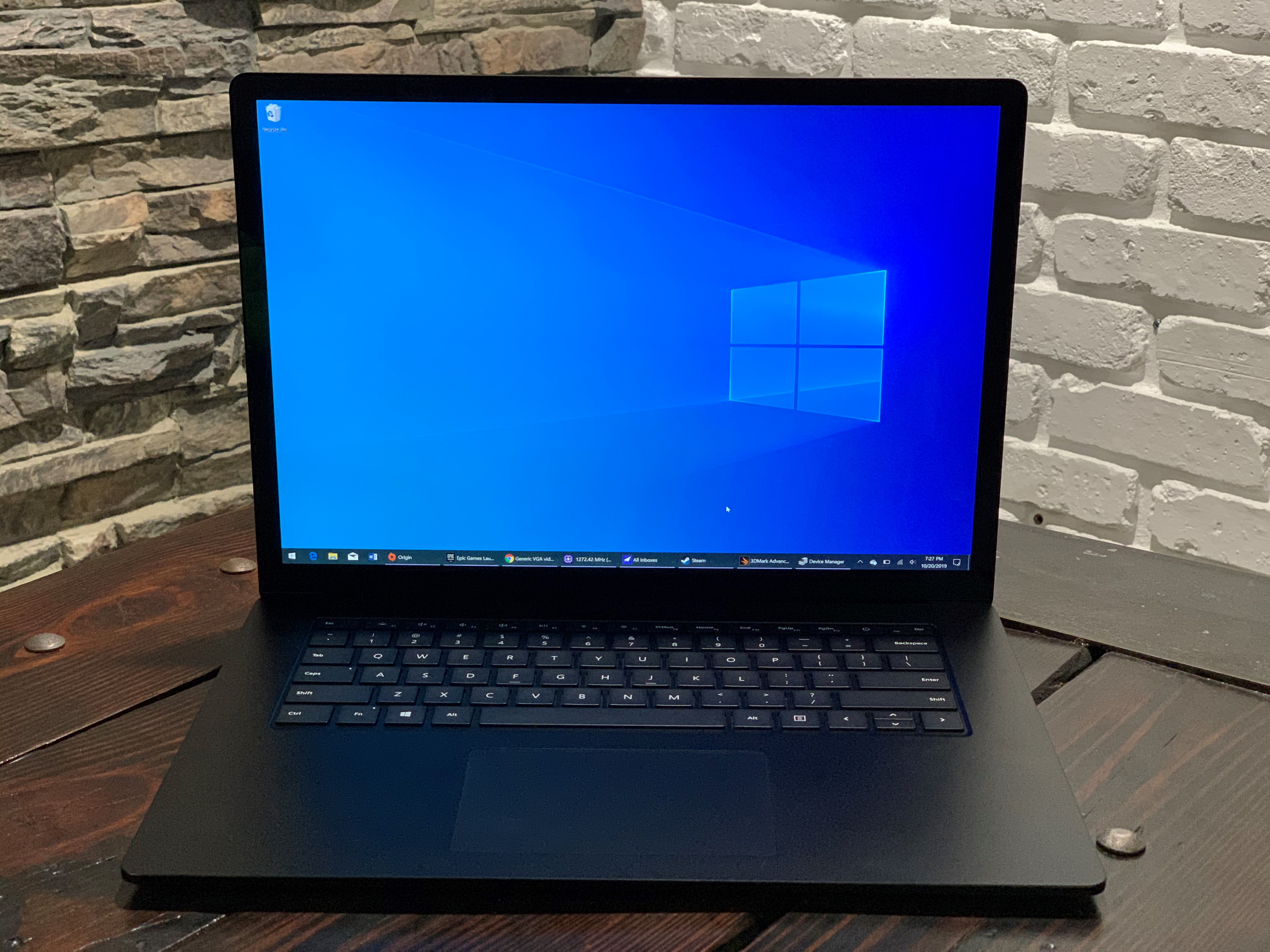 Windows Hello works well, the keyboard is tactile and confident, and the trackpad is wide enough that you don't feel cramped while trying to use gestures. And the display is solid, it's bright and clear; it fits my needs but if you need a high-end display for color grading and professional use, the Book 3 or other hardware may be better suited.
The speakers/audio arrangement is good enough for a laptop. It's not going to make you cry tears of joy while listening to your favorite musician but for YouTube, conference calls, and similar tasks, you will not run into any issues.
The Bad
There are a couple of problems with this laptop that really take away from the joy of using this device. First up, the performance is well below expectations and leaves a lot of room on the table for improvements. The good news (out of this bad news) is that AMD's next-generation CPUs that Microsoft should be using in a refreshed Surface Laptop 4 are significantly better than what the Laptop 3 provides today.
The second issue that is tied somewhat to the performance is that the battery life is quite poor. I am getting around 4hrs of mixed usage on this machine which is well below the industry average. Part of this is likely my fault as I have to turn up the performance settings to make it easier to use because of the first issue, but that drains the battery faster – pick your poison.
The other issue that detracts from using this piece of hardware is what is sometimes called Dynamic Contrast – Intel calls this "Display Power Savings" feature. If you have seen this feature in action, you know exactly what I am talking about. But if you haven't, when going from a dark to light scenario from either looking at images, webpages, etc, the screen appears to be dimmed but it's not. And when you jump from dark to light, the screen slowly returns to its full brightness despite auto-brightness being turned off.
On an Intel-based Surface, you can turn this feature off using Intel Graphics Command from the Microsoft Store, on the AMD devices, you can't. Microsoft's recommendation to disable this feature is to put the laptop's power mode at the highest performance setting (you can see where this is going).
And to Microsoft's credit, this does turn off the annoying feature but it comes at a significant hit to your battery life. So your choices are a screen that is changing its contrast frequently or being tethered to the power adapter. Not to mention, turning up the performance also increase the heat output too.
The Conclusion
The good news here is that shell of the Surface Laptop 3 will hold up for the test of time. I have very little concerns about the longevity of the product from a fit and finish perspective – of course, keep in mind there have been displays that have been cracking. That issue aside, which Microsoft is covering under warranty, Surface products typically hold up well.
The bad news is that the internals of the AMD version is not the one you want and it's very hard to recommend this specific iteration. But, because it's better to end on a positive, note, you can get the 15in flavor, which is a fantastic size, with Intel chips. And if you are going to buy a laptop 3, at least for this generation, it's Intel or bust.