One of the ironies of Microsoft's OneNote app is that on Windows, it's not one app, but there are two options. But today, Microsoft announced that they are going to unify the apps into one experience and also update the UI as well.
On the announcement page, Microsoft provides guidance on how the transition will occur, and based on their language, it looks like they are combining the app but in reality, it looks like they may be giving priority to the Office OneNote app instead of the store app.
I say this because they state "advances in Windows and Office" and I interpret this to mean Microsoft's relaxing of the rules to submit apps to the Microsoft store means that they can drop the UWP iteration. Now that nearly any type of application can be distributed through the store, there is no reason to keep the standalone UWP version in the store when the Office version of OneNote can fill this role.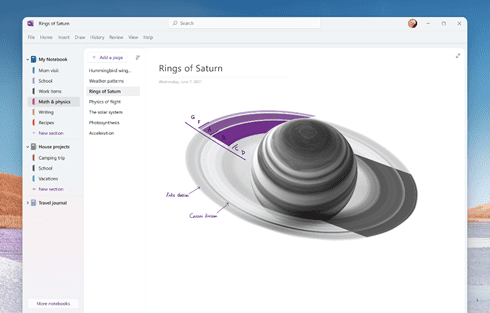 Microsoft provides the following guidance on the update process:
The OneNote app will get new features and key existing features currently unique to OneNote for Windows 10.
OneNote for Windows 10 users will get an in-app invitation to update to the OneNote app. We anticipate invitations to start in the second half of 2022. We will have a future announcement dedicated to IT pros that will detail the available controls over the timing and experience of updating users to the OneNote app.
What this announcement means for you and your organization:
If you currently use the OneNote app, there is no action to take as you are on the fastest path to new features.
If you currently use OneNote for Windows 10, there is no action to take today as the OneNote team is working to build features that will help you move over to the OneNote app more easily in the future. Until we have completed that work, you can continue to use OneNote for Windows 10.
If you plan on newly deploying OneNote to your organization, we recommend deploying the OneNote app.
With the new design, this will make OneNote match the rest of the new Office and Windows design language.  Microsoft says that they will stop shipping OneNote for Windows 10 with the release of Windows 11 and push users to the OneNote app instead – confusing is a bit of an understatement.
In the FAQ, Microsoft had to clarify that they are not building a third app and that this is an evolution of the existing apps. The history behind OneNote's frantic and chaotic development is a story I hope we hear one day but for now, know that OneNote is the future and not OneNote for Windows 10.