Windows 365 Is Now Generally Available, Pricing Revealed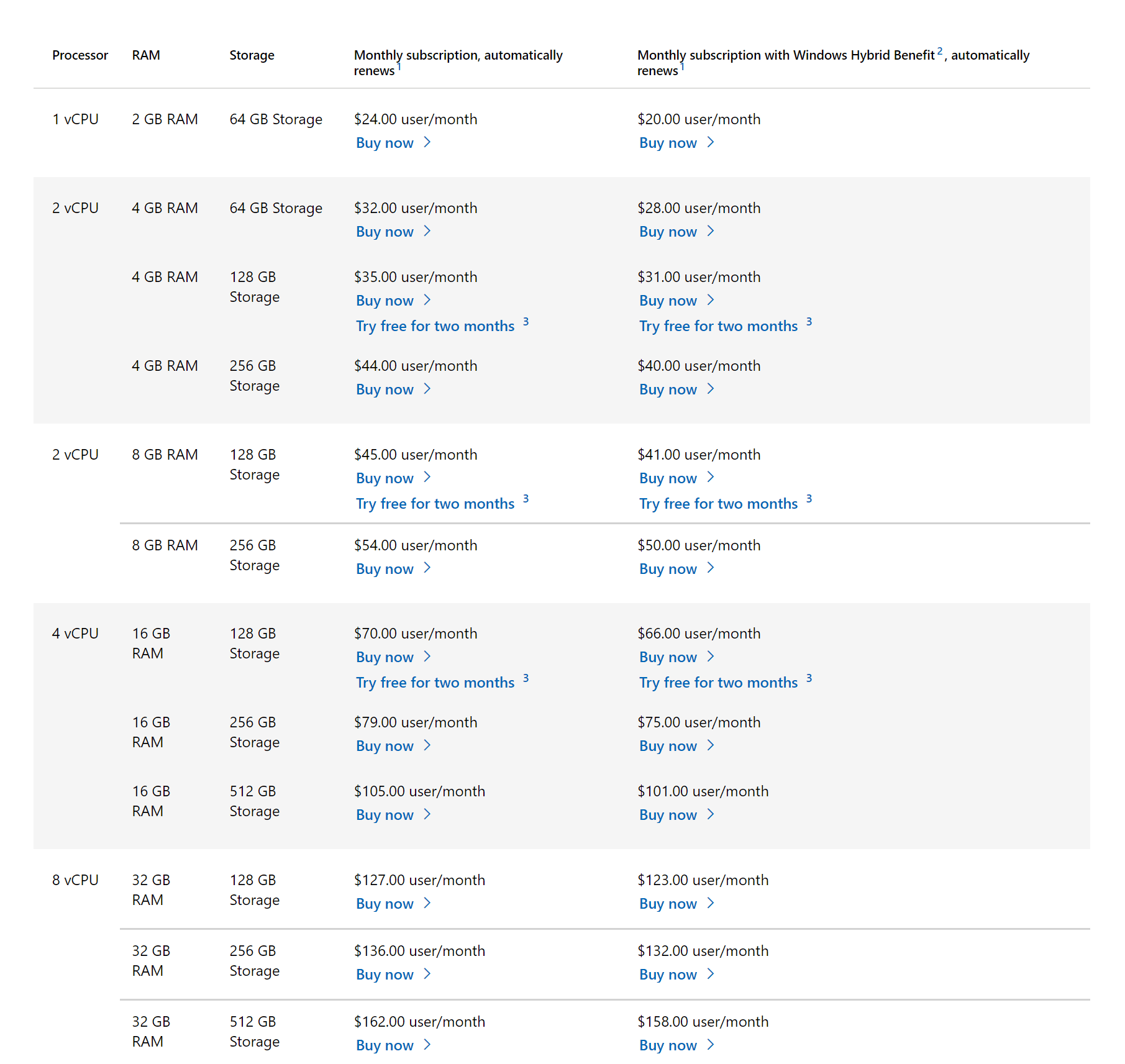 Right on target, Microsoft has announced that Windows 365 is generally available. This means that the service, while only announced a couple of weeks back, is ready for business operations for small companies all the way up to enterprise customers.
But up until today, we did not know the pricing for the service. Now that anyone can sign up for the service, Microsoft has pulled back the curtains on pricing with the entry-level tier starting at $20 a month and it jumps all the way up to $162 for a high-end configuration.
For $20 a month, Business and Enterprise users will gain access to 1vCPU, 2GB of RAM, and 64 GB of storage. At the top end of the spectrum, you can outfit a virtual desktop with 8 vCPU, 32 GB of RAM, and 512 GB of storage.
You can see a full list of the pricing breakdown below (or view it here) but keep in mind that business customers will have a cheaper option if they receive discounts from the Windows Hybrid Benefit – meaning if you are using Windows 10 Pro currently. Enterprise customers do not have to worry about the hybrid benefit as that discount is already applied.
Windows 365 is a new service from Microsoft that brings Windows 10 and Windows 11 to the cloud and allows anyone to access their "desktop" from any type of device as long as they have a connection to the Internet. Microsoft is pitching this new service as an OS designed for hybrid computing and it hopes the solution will be a popular option for enterprise customers looking to further secure their environments.