Paul Thurrott's Short Takes: Microsoft Earnings Special Edition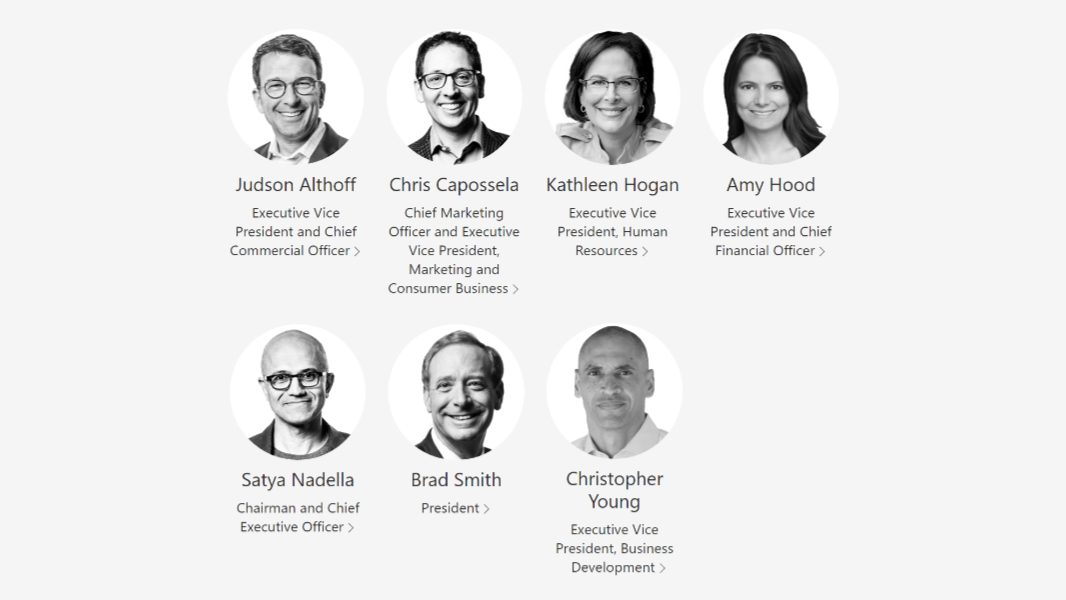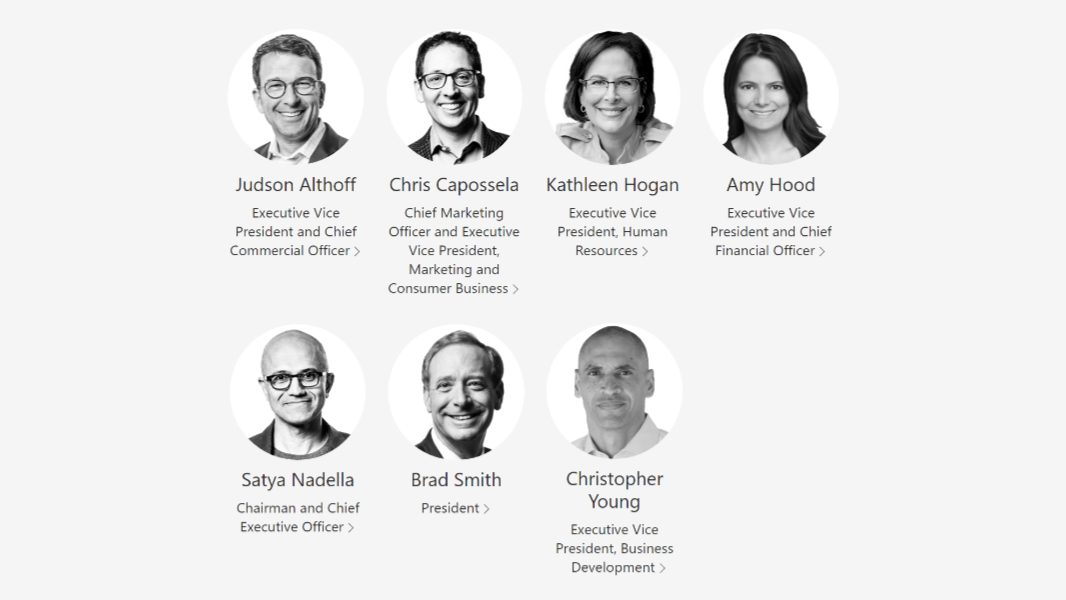 Because Microsoft announced its quarterly and annual earnings this week, this edition of Short Takes looks exclusively at the results across all of the software giant's major business units.
Note: On Tuesday, Microsoft reported a net income of $16.5 billion on revenues of $46.2 billion for the quarter ending June 30. The firm also revealed that its total fiscal year 2021 net income was $61.3 billion on revenues of $168.1 billion. Most (but not all) of the following blurbs are based on new information that came out of Microsoft's post-earnings conference call last night. –Paul
The rich get richer
One of the many stories of the COVID-19 pandemic is how Big Tech firms—the biggest, most powerful, and least-regulated businesses on earth—have gotten even richer while the rest of the planet was ablaze with death and misery. And Microsoft absolutely benefited from the pandemic in ways that many would describe as unfair. But I'll just leave it with this one mile-high quote that tells the story: Annual revenue "continued to increase 40 percent year-over-year," Microsoft reported. Continued? This business is over 40 years, and 40 percent YOY growth should not even be possible. Microsoft CEO Satya Nadella even claimed that the pandemic-era gains are "durable." We'll see.
"Record quarter by Apple, Alphabet, Microsoft gives way to growth skepticism"
You don't believe the growth is real?
Business unit breakdown
Intelligent Cloud was Microsoft's biggest business in the quarter with revenues of $17.4 billion, a year-over-year (YOY) increase of 30 percent that the firm credits largely to Azure. Productivity and Business Processes—which accounts for Microsoft 365 and Office—was second with $14.7 billion in revenues, a YOY gain of 25 percent. And More Personal Computing brought up the rear with $14.1 billion in revenues, a YOY improvement of 9 percent. Microsoft said that component issues impacted Surface, Xbox, and Windows revenues.
Commercial cloud
Commercial cloud isn't a real business, but Microsoft likes to talk it up every quarter, and this imaginary collection of related solutions that span each of the firm's three major business units accounted for $69 billion in annual revenues, a gain of 34 percent YOY. "Commercial cloud gross margin percentage expanded 4 points [YOY] to 70 percent," Microsoft CFO Amy Hood said. "Excluding this impact, commercial cloud gross margin percentage increased despite revenue mix shift to Azure, driven by improvement across all our cloud services on a prior year comparable impacted by strategic investments we made to support significant customer engagement and usage in remote work scenarios, including free trials, flexible financing options, and capacity for cloud infrastructure usage." So there you go.
"Why Microsoft Is Still a Big Tech Superstar"
If you have to ask why, you're not paying attention.
Azure continues to soar
Azure saw its revenues grow an incredible 51 percent YOY in the quarter, thanks to "strong demand" (duh). But here's an interesting data point: "Healthy demand for our differentiated hybrid and cloud offerings, as well as increased long-term commitments to our platform, drove significant growth in the number of $10+ million Azure and Microsoft 365 contracts," Microsoft CFO Amy Hood noted. She later cited "strong performance across our core and premium consumption-based [Azure] services."
New successes
I can't recall the last time that Microsoft made this kind of claim—perhaps never—but the software giant pointed out that three of its "new franchises"—gaming (which is 20 years old), security (which is as old as Microsoft), LinkedIn (which I can't imagine is profitable)—are now $10 billion businesses, meaning that they generate at least $10 billion in annual revenue. (Technically, that makes them $2.5 billion businesses, since these things are usually measured quarterly.) LinkedIn has more than 774 million members, Microsoft says.
"Microsoft is giving employees a $1,500 pandemic bonus"
Satya Nadella is going to hang the check on his fridge like it's a kid's drawing.
A familiar success gets even more successful
If I were to pull one key data point out of Microsoft's earnings, it's this: Teams now has over 250 million monthly active users (MAUs), which is impressive in any context. But consider this: As recently as April—just three short months ago—Teams "only" had 145 million daily active users (DAUs), and while I know that MAUs and DAUs aren't exactly the same metric, that's still impressive. One year earlier, in April 2020—which, you'll recall was right at the start of the pandemic-based lockdown—Teams had just 75 million DAUs. "We [also] have nearly 80 million monthly active Teams Phone users, with total calls surpassing 1 billion in a single month this quarter, and we're just getting started," Microsoft CEO Satya Nadella said, parroting an infamous Microsoft go-to phrase. To the moon, Alice. To the moon.
Microsoft 365 isn't just Teams
Microsoft 365, which is (mostly) part of the Productivity and Business Processes business unit, saw double-digit YOY seat growth in every segment—"from frontline and small business, to enterprise," Microsoft explains—which is pretty impressive for a product family that dates back Business Productivity Online Suite from mid-2011, making it exactly one decade old. Office commercial revenue grew 20 percent, with Office 365 commercial revenue up 25 percent, and paid Office 365 commercial seats up 17 percent to some unspecified number. (Microsoft likes to hide quarter-over-quarter trends.) Office consumer revenues were up 18 percent, with Microsoft 365 subscriptions up 22 percent to 51.9 million subscribers.
"How Microsoft has kept Windows on top for two decades"
On top of what? It's ignored Windows for five years.
Developers, developers, developers
I like that Microsoft still focuses so much on developers, given its roots, and the firm once again highlighted some milestones related to software development. GitHub is now used by 72 percent of the Fortune 50, with organizations like Ford, NASA, and Shopify using its new project planning capabilities, and companies like Epic Games, Motorola Solutions, and Volkswagen choosing GitHub Advanced Security to protect their code. Dow, Lufthansa, and Samsung are all using Azure-based AI solutions now. And Power Platform revenue increased 83 percent in the quarter, with Microsoft's so-called "citizen developer" suite of solutions surging across "organizations in every industry."
Surface throws up an airball
Surface had a terrible quarter, which Microsoft blamed on "significant supply chain constraints noted earlier in a good demand environment." That makes some sense, but it's a self-inflicted wound: Surface doesn't release new models all that frequently, and it had nothing new to speak of in the past two quarters. Whatever you blame, Surface revenue declined 20 percent in the quarter. And Microsoft expects more of the same next quarter, and for the same reasons. Yuck.
"Here's the first credible Microsoft Surface Duo 2 leak"
Unfortunately, it's Surface Duo that's not credible.
Windows 10 stumbles
Like Surface and Xbox, Windows revenues were impacted negatively by ongoing component shortages. Windows commercial revenues were up 20 percent, which is surprising, but revenues from PC makers were down a whopping 30 percent.
Windows 11 is coming
Windows might have struggled a bit in the quarter, but Microsoft is already looking to the future and to Windows 11, which can logically be described as Windows 10 with a fresh coat of paint. Or, as Mr. Nadella called it, "the biggest update to our operating system in a decade." The exaggerations continued. "[With Windows 11,] we're reimagining everything—from the Windows platform [nope] to the store [nope]—to help people and organizations be more productive and secure, and to build a more open ecosystem for developers and creators." Nadella claims that more people have downloaded Windows 11 preview builds than was the case with "any other Windows release or update in the history of our insider program," which included only Windows 10, so it's not much of a history. Plus, seriously. "People." On a final note, Microsoft is already planning for the cost of the free Windows 11 upgrade by deferring $300 million in revenues. Interesting.
"Why Microsoft Centered the Start Button in Windows 11"
Gotta keep those users confused!
And so is Windows 365
What didn't get a lot of attention was Windows 365, once called Cloud PC. "We're now bringing the operating system to the cloud, enabling organizations to stream the full Windows experience to any employee's personal or corporate device," Mr. Nadella said. That's true, but it was previously true of Azure Virtual Desktop and other products. Microsoft has been streaming "the full Windows experience" from its data centers for years. And I feel like it needs to do a better job of explaining how (and why) Windows 365 is different.
Xbox stutter-steps
After a blockbuster couple of quarters, Microsoft's overall gaming business slowed a bit, in part because of component shortages—we still can't find Xbox Series X, especially, at retail—and in part because of a normal seasonal slowdown. Microsoft described gaming as "the largest category in the entertainment industry," but it's only a slice of Microsoft's overall revenues, with gaming revenue up 11 percent YOY and Xbox content and services revenues down 4 percent. Microsoft claimed that the Xbox Series S and X are its "fastest-selling consoles ever, with more consoles sold life-to-date than any previous generation." And, sure, Microsoft somehow saw its Xbox hardware revenues grow 172 percent YOY despite the shortages, but no one was buying Xbox One a year ago because we all knew that new consoles were on the way. We didn't get much in the way of hard data for Xbox for obvious reasons, but Xbox Game subscribers apparently play 40 percent more games than non-subscribers, and they spent 50 percent more time playing.
"Microsoft rolls out Windows 11 update with Teams chat built in"
Tonight we're going to product bundle like it's 1999.
Oh, and it wasn't just Microsoft…
Microsoft wasn't the only Big Tech firm to announce quarterly earnings on Tuesday. Google's parent company, Alphabet, reported a net income of $18.5 billion on revenues of $61.9 billion for the prior quarter, with 80 percent of its revenues coming from advertising. And Apple reported a net income of $21.7 billion on revenues of $81.4 billion. It was another record quarter for Apple, and 49 percent of its revenues came from the iPhone.
"Apple, Google and Microsoft made $57 billion last quarter"
Oh, are they sharing revenues now?