Microsoft Teams UI Update Begins to Incorporate Fluent Elements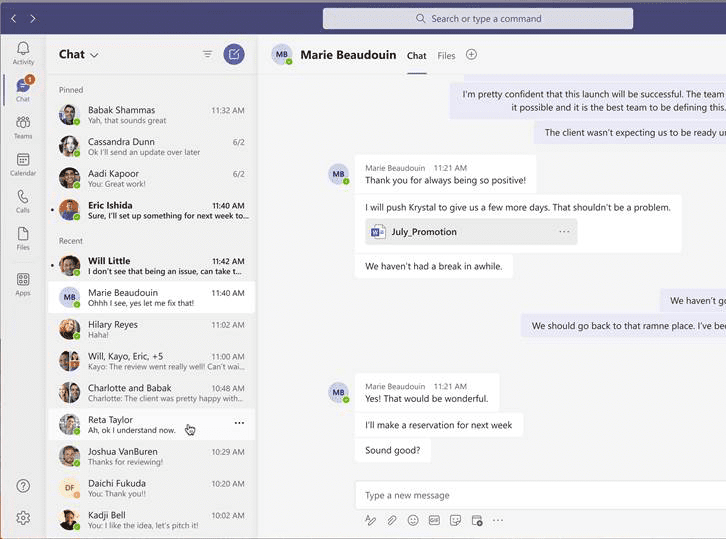 When Microsoft announced its new design language called Fluent back in 2017, it was met with optimism that Windows and many other apps would be overhauled with a cohesive design. But more than three years later, that optimism has faded and Fluent is sparsely populated across the Microsoft ecosystem.
But that doesn't mean the rollout of Fluent is stopping; Teams is next on the agenda to receive a couple of updates that incorporate elements of the design language. But, this update is about as minor as it gets as Teams on the web will be refreshed with updated Fluent icons and refinements with more rounded corners and drop shadows.
Below, you can see the updated design that will start rolling out next month and should hit all tenants by the end of January.
Image #1 Expand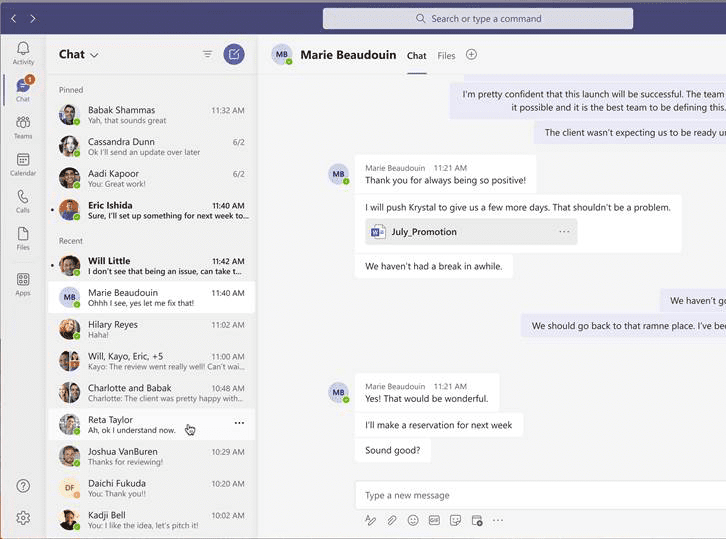 Again, not a major overhaul to the app that is now used by more than 115 million users every day but it is subtle with the largest updates occurring in the far left rail with new icons and removing the dark blue color. There are other minor updates like the background behind the chat panel changing from white to gray.
While this is not a major update, hopefully, a true Fluent update will eventually make its way to Teams – likely around the same time as Windows gets another major UI update so that we are back to having two contrasting themes on your desktop.