Microsoft Teams Meetings Now Let Users Collaborate on Excel Spreadsheets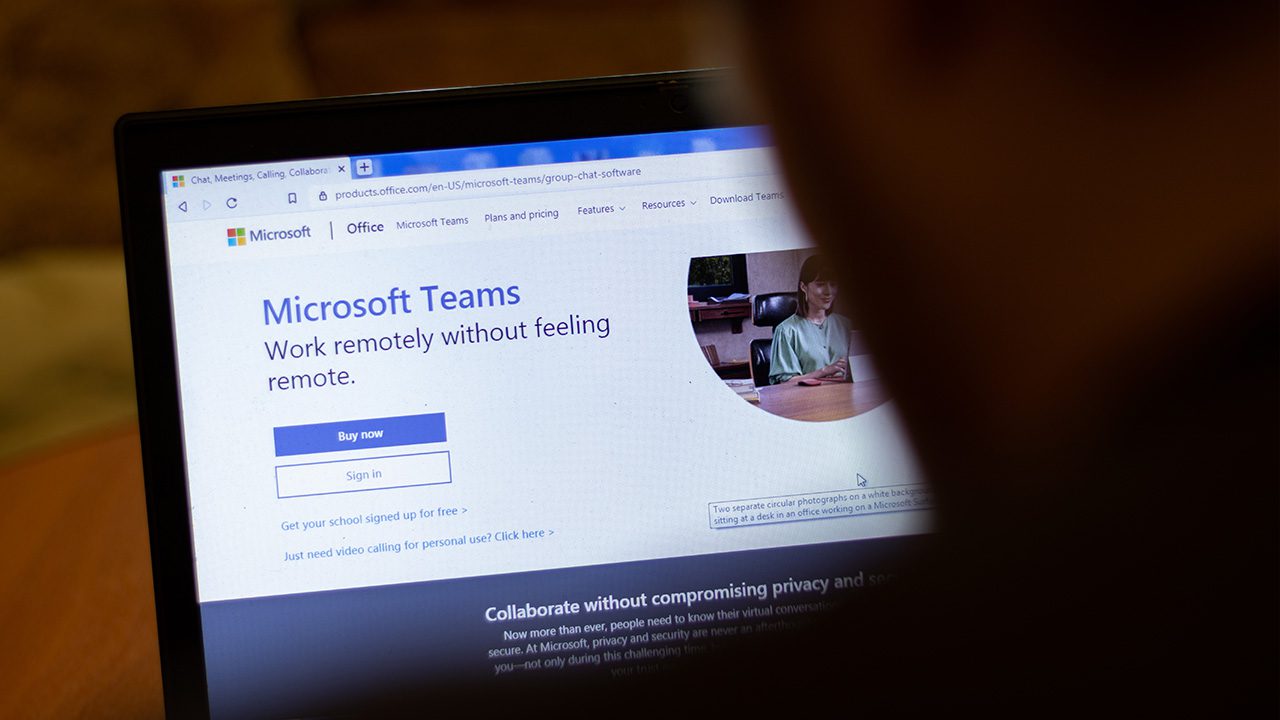 Back in July, Microsoft unveiled a new Excel Live feature to make real-time collaboration easier within Microsoft Teams. The company has finally started rolling out Excel Live in public preview, allowing users to edit Excel workbooks simultaneously with other meeting participants.
Excel Live is built on top of the Live Share feature in Teams that Microsoft announced at Build 2022 earlier this year. Previously, presenters were required to open Excel documents on their desktops and share their screen during meetings. However, this technique leads to conflicts that negatively impact users' productivity.
With this release, Microsoft Teams users can co-edit Excel files directly within the meeting window. The Excel Live feature eliminates the need to switch between windows and saves time spent on consolidating content after meetings.
"Excel Live supports Sheet Views, which allows everyone co-editing the workbook to create customized views to sort or filter information however needed (without disrupting anyone else's view). The workbook loads for each participant at the optimized zoom level with flexibility to adjust zoom based on their preferences," Microsoft explained.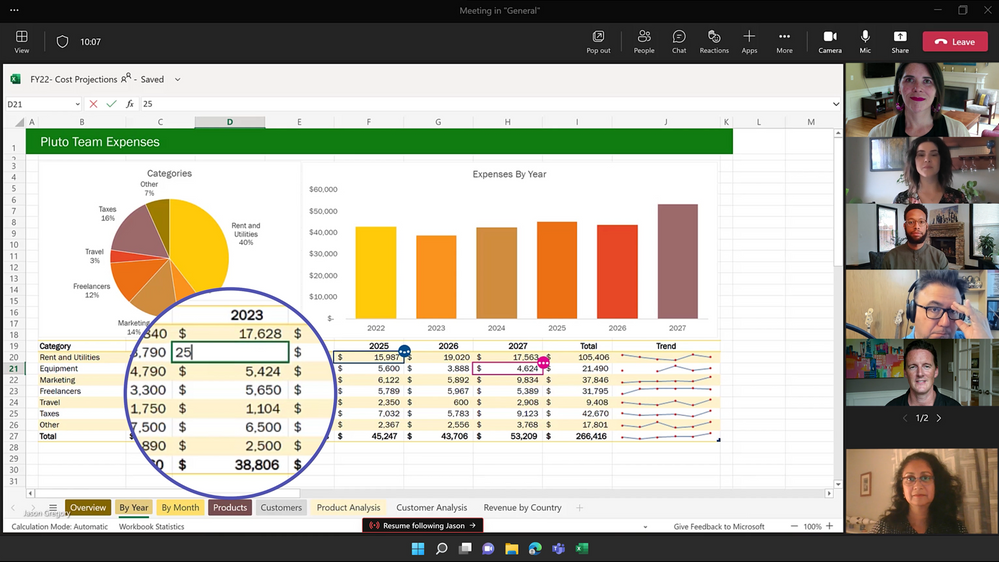 How to present with Excel Live in Microsoft Teams
To try out the Excel Live feature in Teams, you will need to follow the steps mentioned below:
First up, join a Microsoft Teams meeting, click the Share button and then navigate to the Excel Live section.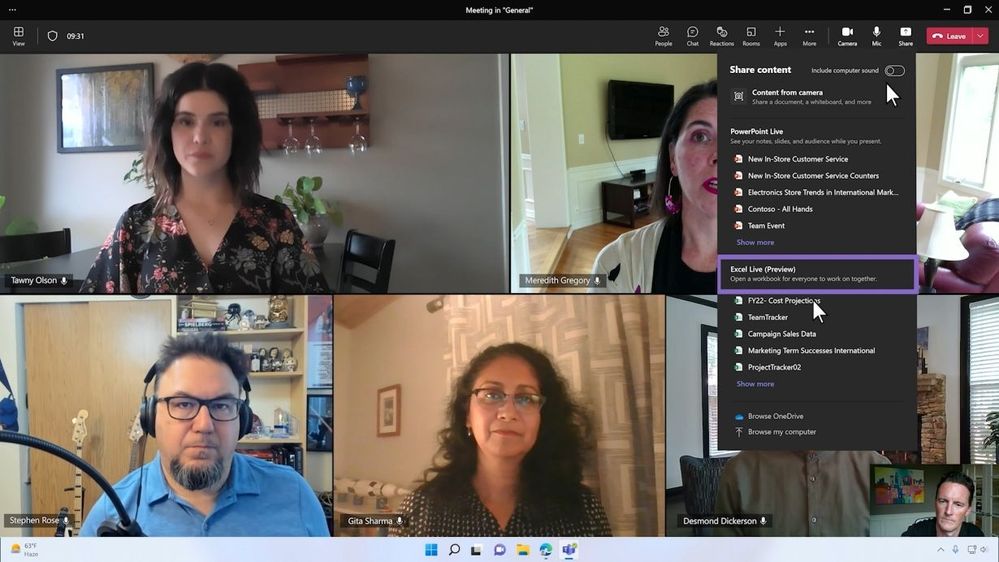 Choose the Excel workbook to collaborate with your colleagues during a meeting. However, the presenter should have full sharing permissions of that file with other people.
Finally, click the Share button on the Share permission dialog to share the workbook with all meeting participants.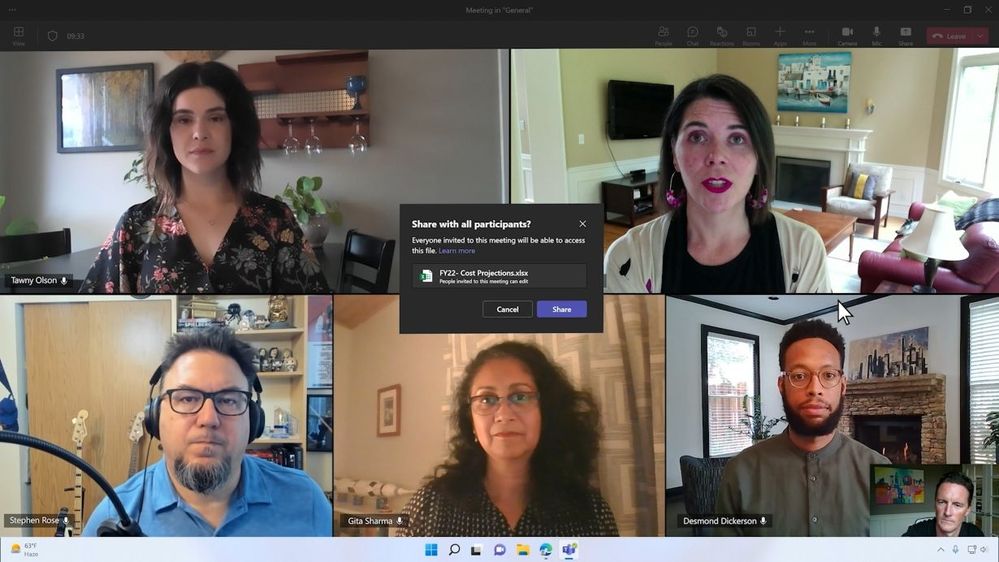 In other Teams-related news, Microsoft also announced a new feature that enables users to view up to 49 video feeds on the meeting screen by default. This capability is available in preview for Windows and macOS users on supported devices. Microsoft plans to share more details regarding the minimum hardware requirements in the coming weeks.