Microsoft Teams is getting a new update that enables users to start a group chat with Exchange Online distribution lists, mail-enabled security groups, or Microsoft 365 groups. The company has started rolling out this feature in preview to the Microsoft Teams desktop, mobile, and web clients.
"When starting a new chat, users will now be able to select these groups and start chatting with members of the group. Limits for the maximum number of members in a chat are honored – an error will be displayed if adding a group causes this limit to be exceeded. When expanding groups, all nested groups will be expanded and the unique set of members in the groups will be added," the company explained.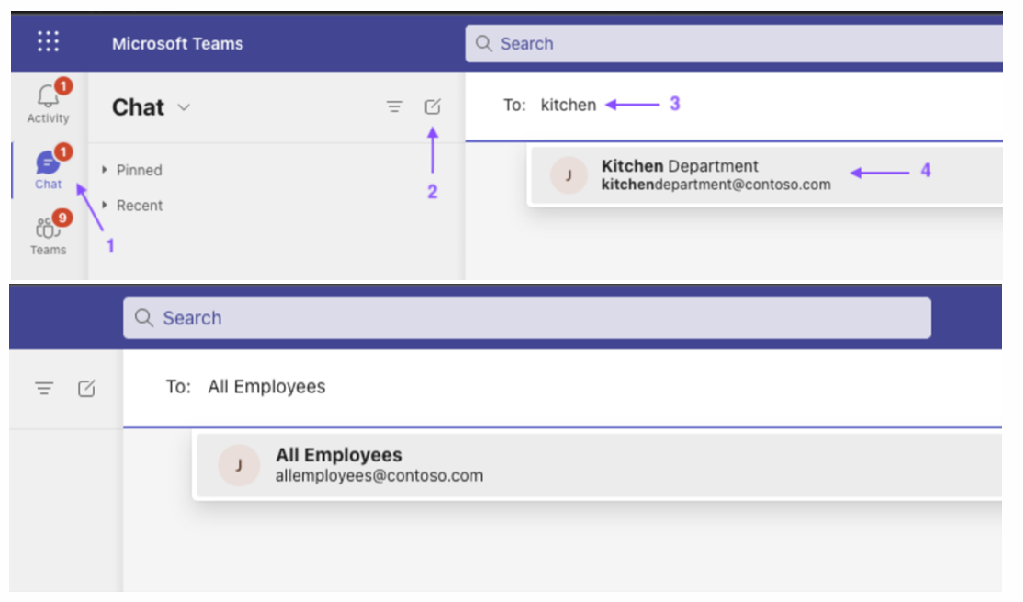 How to start a chat with distribution lists in Microsoft Teams
To start a group chat with group members, Microsoft Teams users will need to click on the "New Chat" icon. Navigate to the address bar and type the name of the group. Finally, select the group name from the list to add its members as recipients.
It is important to note that Microsoft Teams can only import up to 250 participants from a distribution group. The app will show a notification when a user selects a group that exceeds the maximum recipient limit for a Teams chat.
Limitations
Currently, it is not possible to create group chats with dynamic distribution groups. Moreover, users can't add participants from a distribution list, Microsoft 365 group, or mail-enabled security group to an existing chat in Microsoft Teams.
Microsoft notes that the feature is enabled by default for all users enrolled in the Teams public preview program. However, IT admins will need to wait for the general availability release to disable this capability in their organization.
In other Teams news, Microsoft added several new capabilities and improvements to its Teams collaboration platform in August and September 2022. The list includes native support for Apple Silicon Macs, Cameo in PowerPoint Live, a new front-row experience for Teams devices, and much more.