Azure Firewall Basic Now Available in Preview for Small Businesses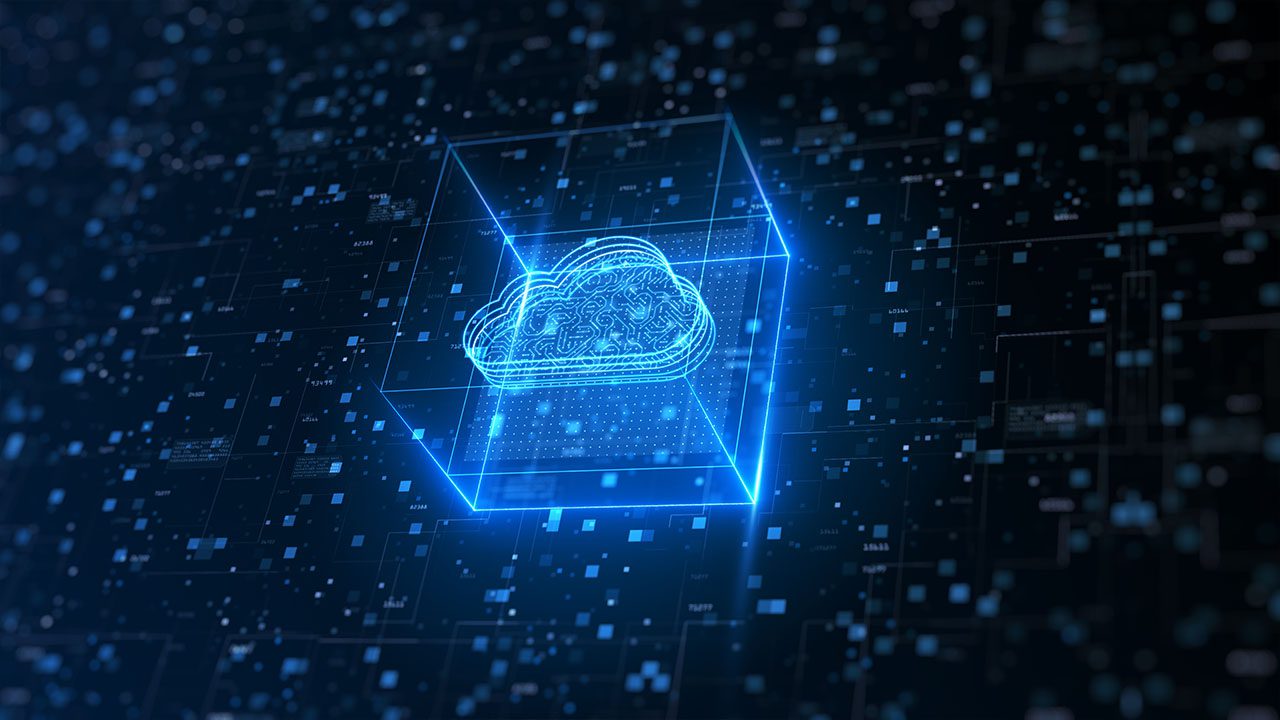 Last week, Microsoft released the Basic edition of its Azure Firewall service in public preview. It's an affordable plan designed for small and medium-sized businesses (SMBs) who want to protect their Azure cloud environments.
Microsoft launched Azure Firewall with a Standard SKU in 2018. It's a cloud-based network security service that helps users to protect their Azure Virtual Network resources. The solution offers integration with several other Azure services, including Microsoft Sentinel, Azure Monitor, Azure Events Hub, as well as Microsoft Defender for Cloud.
The Standard tier provides threat intelligence-based filtering capabilities (such as threat intelligence and DNS proxy) that let IT admins block traffic from malicious IP addresses. The Standard edition is recommended for customers who need to handle "peak traffic periods of up to 30 Gbps."
Moreover, the Azure Firewall Premium SKU offers advanced capabilities for customers working in highly sensitive and regulated environments. These include IDPS, TLS Inspection, URL filtering, web category inspection, and more. It's ideal for large organizations with scalability needs of up to 100 Gbps.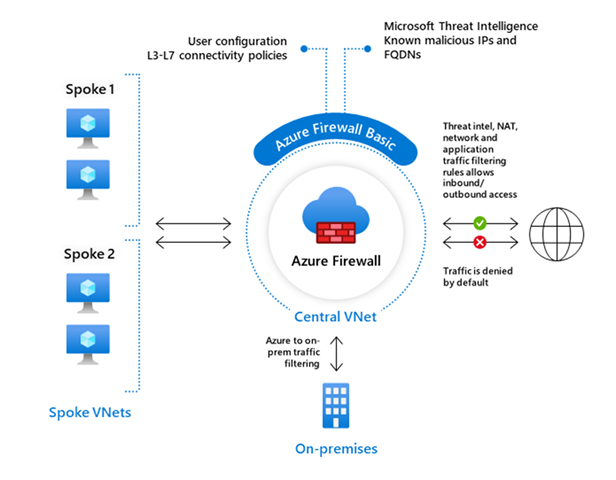 Azure Firewall Basic brings enterprise-grade security built for SMBs
According to Microsoft, the Azure Firewall Basic plan is aimed at customers who have not deployed the service because of the higher cost of the Standard and Premium SKUs. It's designed for small businesses with maximum throughput requirements of less than 250 Mbps. Some key features included in the Basic plan are network and application traffic filtering, threat intelligence, and central management.
"Azure Firewall Basic includes Layer 3–Layer 7 filtering and alerts on malicious traffic with built-in threat intelligence from Microsoft Threat Intelligence," the company explained. "It is a cloud-native, highly available, stateful firewall as a service offering that enables customers to centrally govern and log all of their traffic flows with essential capabilities at scale."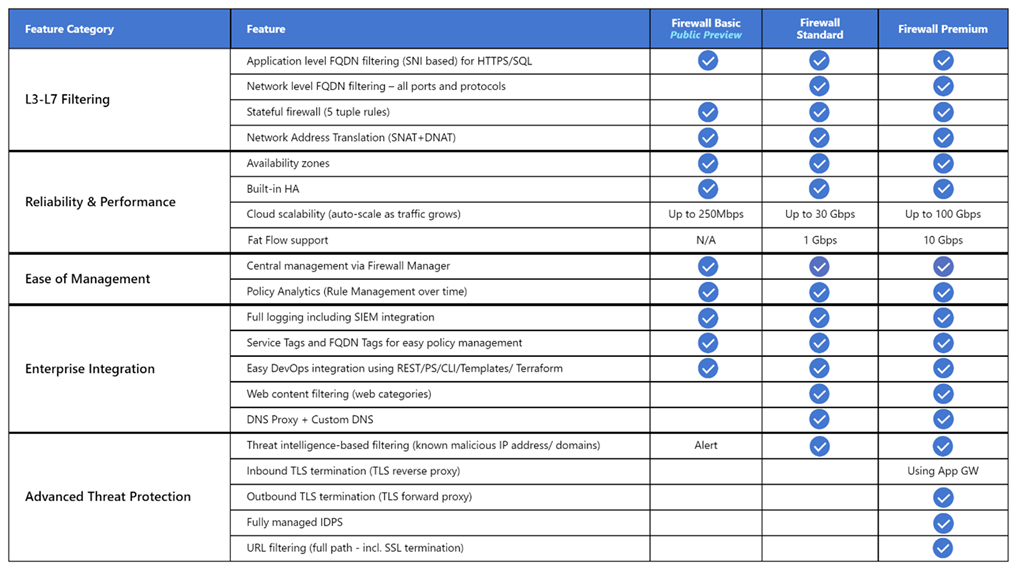 Azure Firewall Basic pricing
Microsoft says that Azure Firewall Basic follows the same pricing model as the Standard and Premium editions. This means that customers will need to pay the base compute cost as well as data processing changes. If you're interested, you can find more details about the deployment and configuration on this support page.