Microsoft Rebuilds Yammer, Adds New Features and Fluent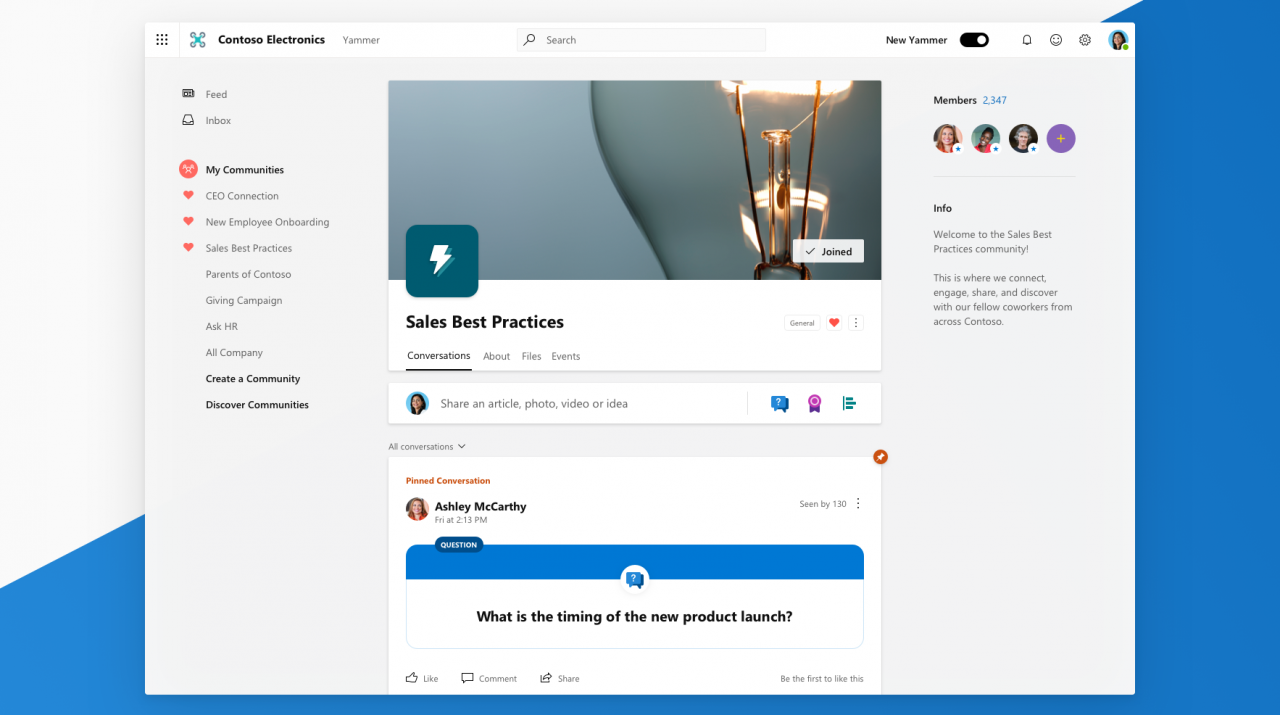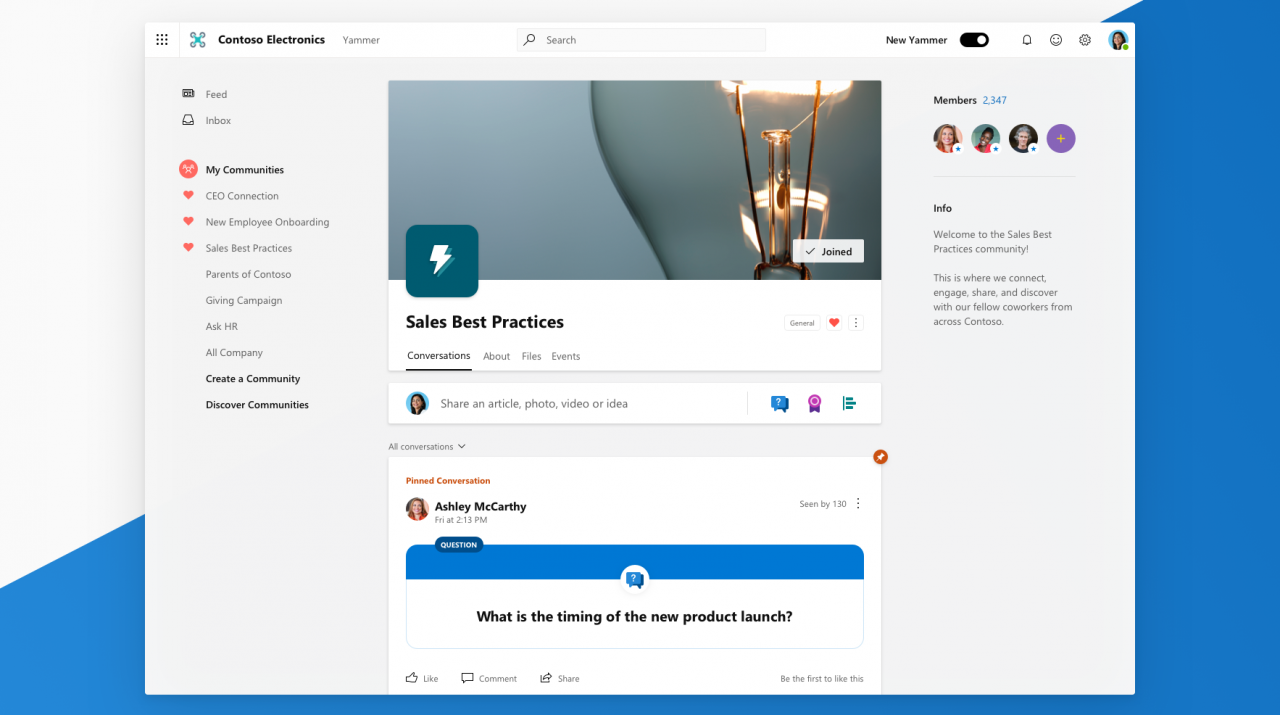 It wasn't long after the announcement of Teams that whispers began dancing around that it could be replacing Yammer. The communication tool that Microsoft purchased back in 2012 for over a billion dollars is being rebuilt, from the ground up, and it is introducing new functionality.
Yammer is the company corkboard, it's where an employee can communicate freely across the org charts and management can share content globally. The application is being updated with improved Microsoft 365 integration as well as embracing the Fluent Design System.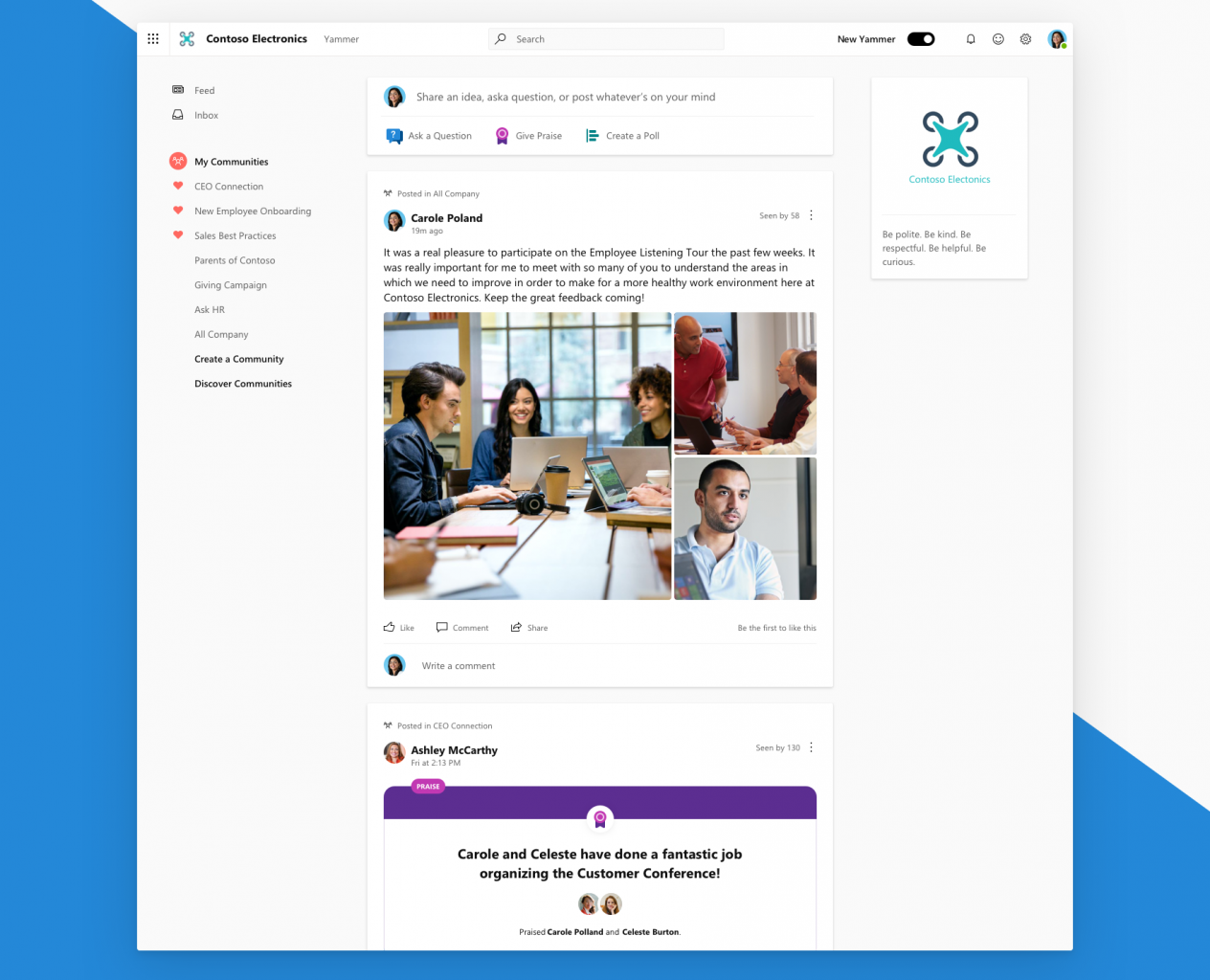 With the updated design, there are new features like personalized conversation feed that uses the company's AI to connect you to relevant conversations across the company. Each community can now have their own identity with branding and cover photos while communicators can highlight conversations with pinned posts, and close discussions to prevent replies.
In addition, leaders can broadcast live / on-demand events with a new, simpler production option using webcams and desktop sharing. You can also share experiences and messages with short videos posted directly from the Yammer mobile app.
And on the governance side of the coin, there is improved integration within the Microsoft 365 admin center to make sure sensitive data doesn't end up in the wrong place.
All of these feature updates and the complete re-design of the application should cement Microsoft's long-term support for the application. The company views Yammer as a key component of the Office 365 suite and with the major update being announced at Ignite, companies can continue to invest in the application.
Microsoft stated that a private preview of the updated application will start in December with general availability in 2020.