Microsoft Begins Rollout of Breakout Rooms for Teams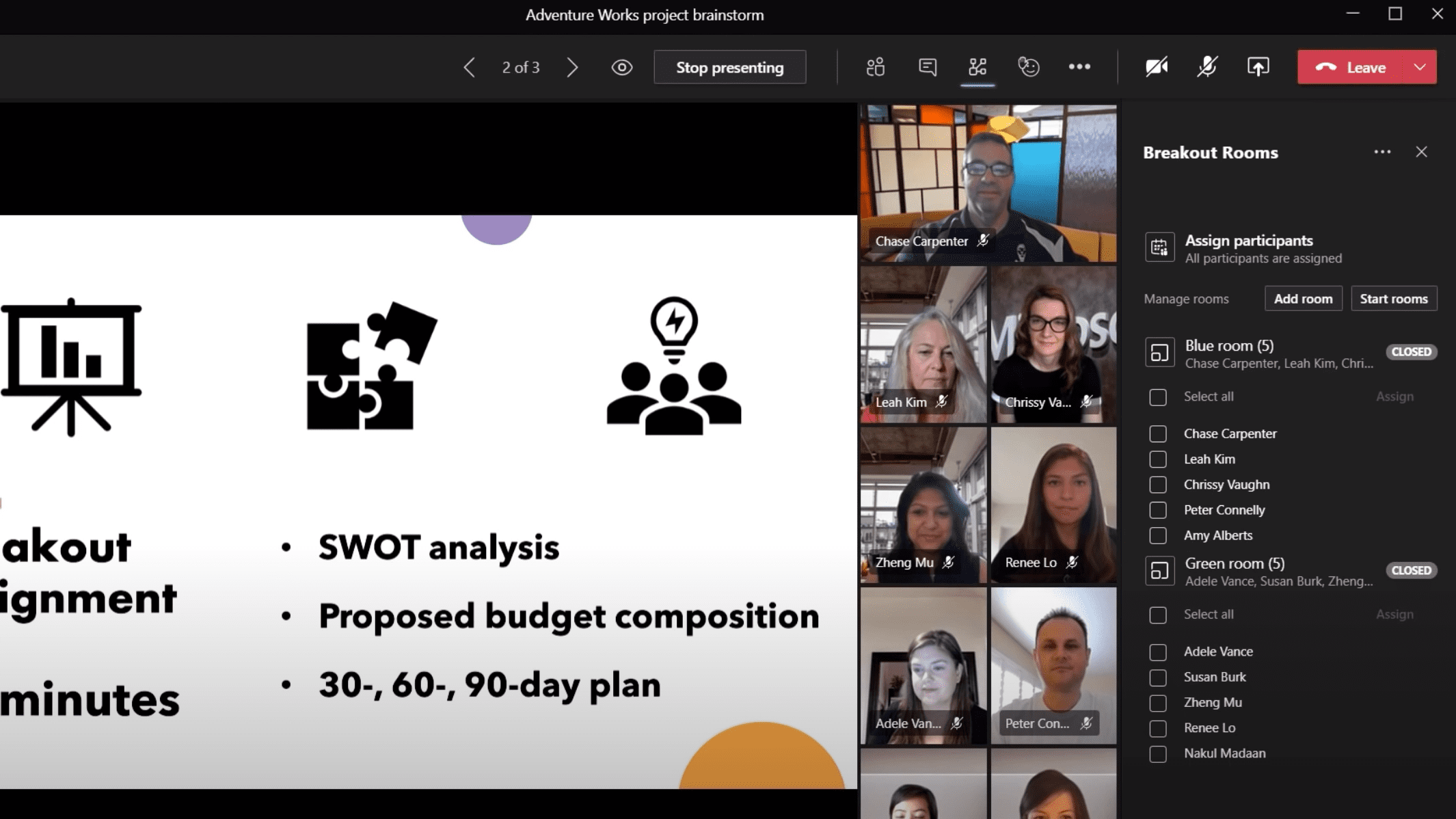 There are many Teams features that are highly requested like a calendar that connects to external sources or the ability to change the default download folder, but Microsoft is about to check off one of the more useful and unique features for Teams, breakout rooms. Microsoft announced the feature earlier this year and now it is starting to show up in a limited number of tenants.
Microsoft announced late last week that breakout rooms are starting to roll out for a limited number of GCC tenants (Microsoft 365 for Governments). This is the first step towards a wider rollout to all tenants and even though this isn't true general availability, it's a start.
And the fact that Microsoft is starting to roll it out at all means that they feel the feature is nearly complete. If your GCC tenant does not have the breakout room feature yet, Microsoft expects the entire rollout to be completed by mid-December.
If you are an admin, Microsoft advises that you take the following steps to prepare your tenant:
As an admin, ensure users can schedule private meetings with the following settings:
Allow scheduling private meeting = on
Allow Meet now in private meeting = on
Allow channel meeting scheduling = on
Allow meet now in channels = on
While it's good to see that GCC is on the leading-edge of receiving the breakout rooms, it's a bit surprising that the education sector is not also being included. With the significant migration to remote learning this year, breakout rooms are sorely needed right now for small group work – Microsoft has not officially stated when education customers will get access to this feature.
Microsoft has outlined what can and cannot be done with breakout rooms but from their description, it states that you will not be able to setup breakout rooms prior to launching a meeting. But the good news is that this feature is in development but no estimate on when it will arrive. Potentially, this explains why this feature is not yet available for education customers as setting up breakout rooms prior to a meeting will make it significantly easier to keep the classroom operations running smoothly.
I know that this feature is in high demand, as we hear more about the rollout and its availability, we will keep you updated.