Whats New in Windows July 2022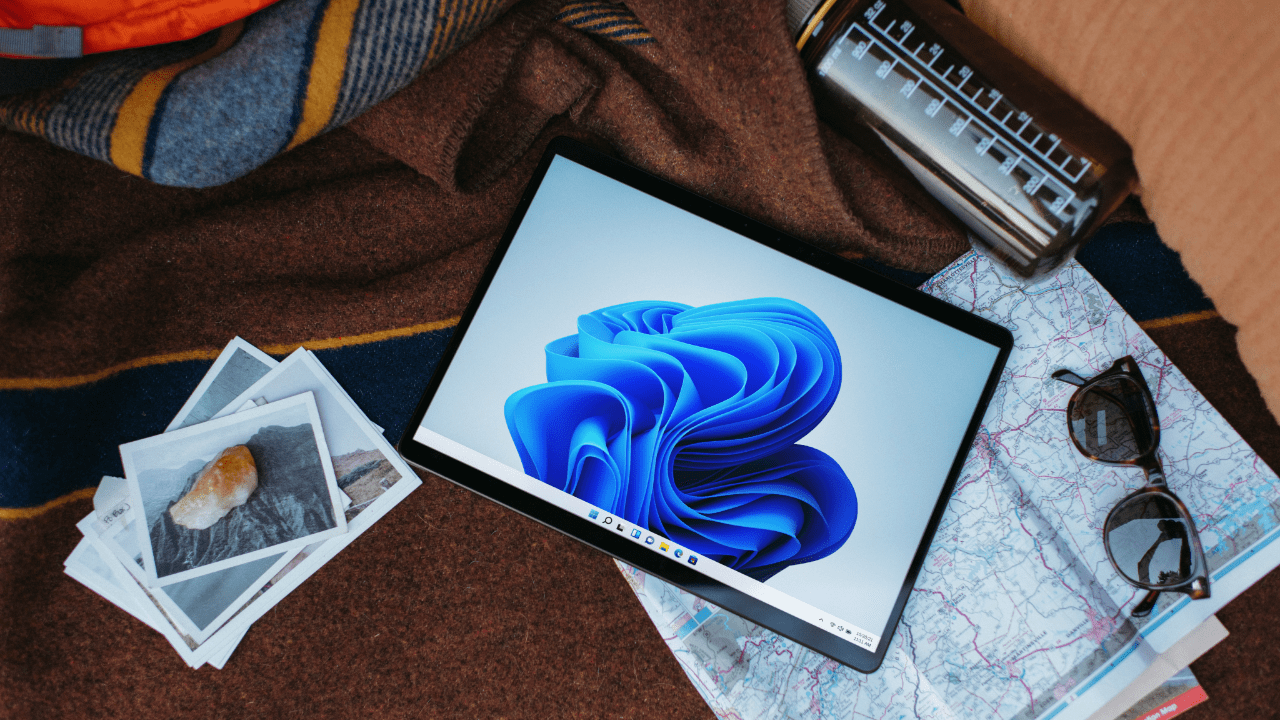 As I sat down to write this month's installment of What's New in Windows, I thought that there hadn't been much news in July. That is until I started checking the updates to builds in the Insider Program. It really is a lot.
So, let's get started with the most important news for Windows users in the real world – and finish up with all the changes coming to a PC near you soon.
Next major update to Windows pushed back to 2024
While there's been no official word from Microsoft, Windows Central's Zac Bowden reported this month that according to his sources, Microsoft is planning to push the next big update to Windows back to 2024.
Originally, Sun Valley 3 had been planned to drop in 2023. But Bowden reports that the next big update is codenamed Next Valley and it is coming in 2024.
The frequency at which Microsoft delivers features to users on current versions of Windows will increase. According to Bowden, beginning with Windows 11 22H2, which is due this fall, Microsoft plans to start a new 'Moments' engineering initiative to deliver features and 'experiences' to users before the arrival of major Windows releases.
Check out my video on the subject for more information:
Windows 10 version 22H2 has 'scoped set of features'
We've known for some time that Windows 10 users are getting an update (version 22H2) this fall. But it wasn't clear if the update would include any new features. Microsoft updated a blog post last week saying that Windows 10 version 22H2 will indeed be getting a 'scoped set of features'.
But while Microsoft is hoping Insiders in the Release Preview Channel will test Windows 10 22H2, it's not letting on what those new features are. Apparently, we're going to have to wait until later this year to learn more. So, good luck to the testers.
Windows Autopatch service is now generally available
Earlier this month, Microsoft announced the general availability of its new Windows Autopatch service for Windows Enterprise E3 and E5 customers. The new service is designed to take the pain out of testing and rolling out updates.
The service uses artificial intelligence to roll out patches to devices, ensures there are no issues, and then continues to roll out patches to a wider set of devices.
For more information about the new service, check out our guide detailing how to configure Windows Autopatch on Petri.
Microsoft Edge on Windows gets compression feature to reduce disk footprint and improve performance
Starting in Edge version 102, Microsoft introduced a new feature for disk caching on eligible devices. The idea here is to improve performance and reduce disk space used by the browser's cache by using compression.
On devices where disk space is limited, the browser cache can grow so large that it begins to impact performance of the entire system. This new feature compresses the cache to reduce the disk footprint. But only in cases where compression won't otherwise affect performance.
Search highlights feature rolls out to Windows 11 users
In case you missed it, and I probably would have done to be honest, the Search highlights feature that was made available to Windows 10 users earlier in 2022 is now turned on by default in the release version of Windows 11.
For more information on Windows 11 search highlights, check out Thurrott.com.
Updates to Windows in the Insider Preview Program
There have been loads of updates to builds in the Insider Program this month.
Windows 11 taskbar overflow
A feature regression in the original release of Windows 11, Microsoft is now bringing back taskbar overflow on the Insider Program. Microsoft says:
We're reintroducing taskbar overflow, with a newly designed experience for Windows 11. This taskbar experience has been thoughtfully crafted to offer you a more productive switching and launching experience when space is constrained. Your taskbar will automatically transition into this new overflow state when it has hit its maximum capacity. In this state, taskbar will offer an entry point to an overflow menu that allows you to view all your overflowed apps in one space.

Dynamic Widgets content and notification badges
Instead of just displaying the weather, Microsoft is trying with some Insiders, displaying different kinds of live content on the Widgets icon in Windows 11. For example, Insiders might start seeing updates from other widgets, including sports, finance, and breaking news.
Windows 11 gets notification badges for the Widgets icon on the taskbar. When you open Widgets, you'll see a box indicating what triggered the notification badge on the taskbar.

DNS over TLS
In addition to DNS over HTTPS (DoH), which is already available in Windows 11 and Windows Server 2022, Microsoft is now testing DNS over TLS (DoT) in the Insider Program.
Windows 11 multi-app kiosk mode
As reported on Petri, Windows 11 is getting a multi-app kiosk mode. In short, it will allow admins to restrict users to running certain apps and restrict all other functionality.
In case you were wondering, yes, this is a revival of a feature that was available in previous versions of Windows.
Nearby sharing gets now gets support for UDP on networks set to 'Private'. Plus, Bluetooth to improve discovery of local devices. Microsoft says that you can now discover and share to more devices, and that includes desktop PCs.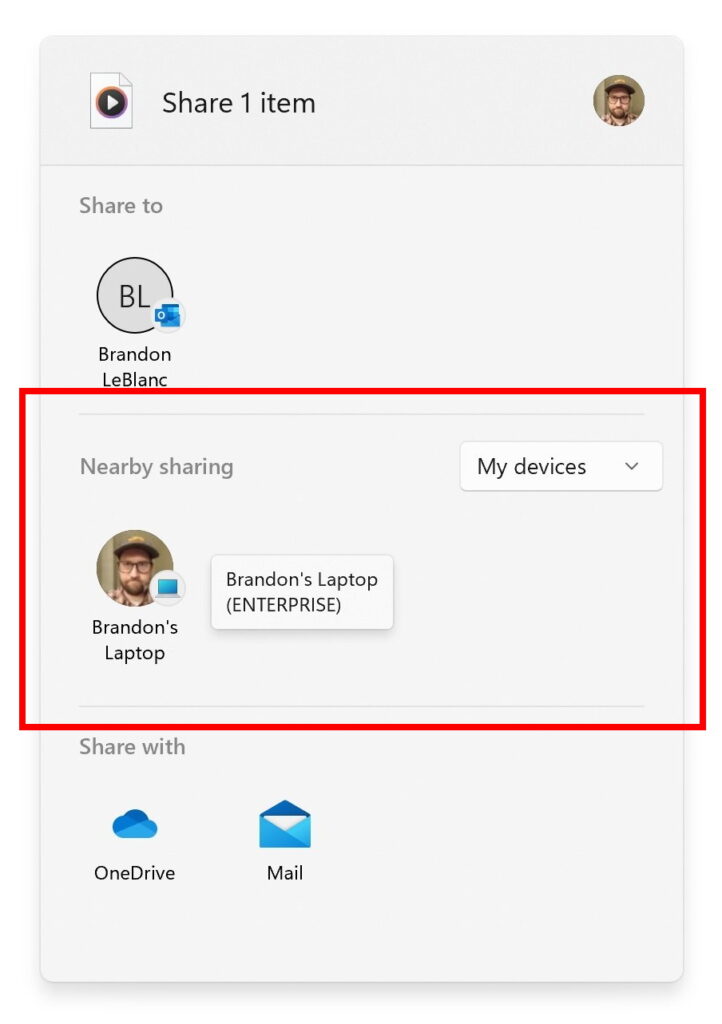 Another update lets users share local files to OneDrive right from File Explorer without any context switching or opening the OneDrive app.
Windows 10 and 11 get restored Autopilot functionality and consent for urgent notifications when focus assist is enabled
Windows 10 and 11 got updates in the Insider Program this month that bring an important update to Windows Autopilot. According to Microsoft:
We restored functionality for Windows Autopilot deployment scenarios that are affected by the security mitigation for hardware reuse. This update removed the one-time use restriction for self-deploying mode (SDM) and pre-provisioning (PP). This update also re-enabled any User Principal Name (UPN) display in user-driven mode (UDM) deployments for approved manufacturers.
In the same update, you can now consent to get urgent notifications when focus assist is turned on.
Camera and Media Player updates
The camera app in Windows 11 has been updated to match the UI design language of the OS. There's also a new QR code and barcode scanning mode.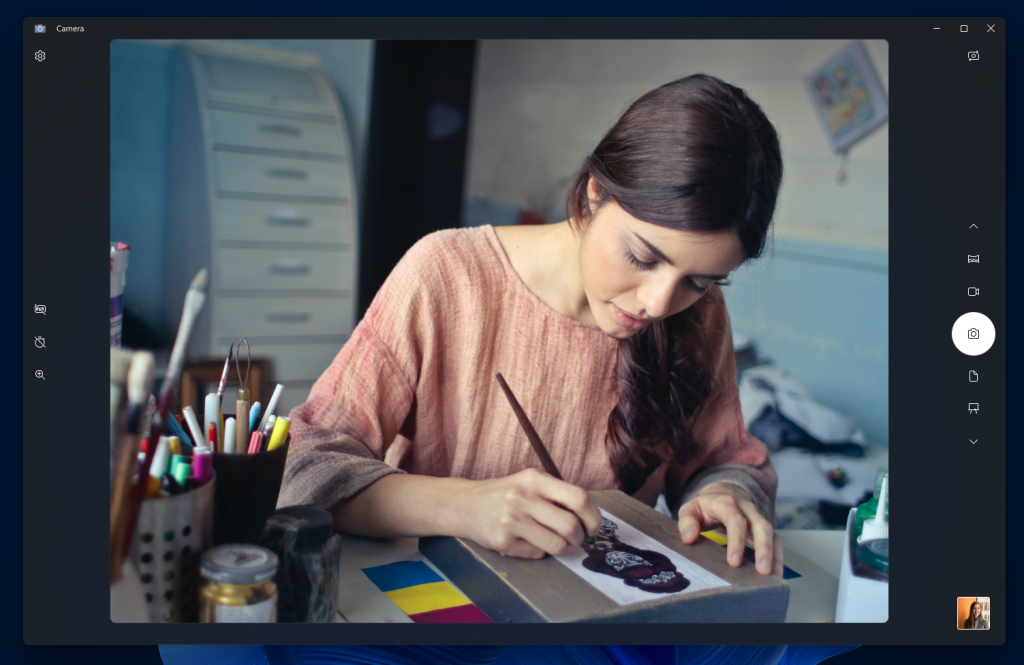 The Media Player app also gets an update. In addition to support for CD playback, the latest update brings CD ripping. There is now also support for AAC, WMA, FLAC, and ALAC audio formats.
Windows Subsystem for Android gets updates (U.S. only)
Microsoft brought an update to the Windows Subsystem for Android (WSA) to Insiders this month. It gets several new features including:
Advanced networking – enables app access to local network devices on ARM. Plus IPv6 and VPN connectivity.
Settings app – The Windows Subsystem for Android Settings app now removes the IP address from the Developer section because WSA now uses the same IP address as the host computer.
For full details on the update, check out Microsoft's blog on Windows Subsystem for Android.
Windows 11 suggested actions
Windows 11 build 22622.290 brings a new feature called suggested actions. When you perform certain actions, like copying a date or phone number, Windows will suggest a relevant action to complete next, like creating a calendar event or making a phone call.

OneDrive Standalone 100GB subscriptions come to Settings app
Windows 11 users can now see OneDrive Standalone 100GB subscriptions in the Settings app. Much like Microsoft 365 subs can see OneDrive information in the current version of Windows 11 in the Accounts section of Settings.
And that is it until next month!