Microsoft Under Pressure to Improve Teams Video to Stop Customers Going to Zoom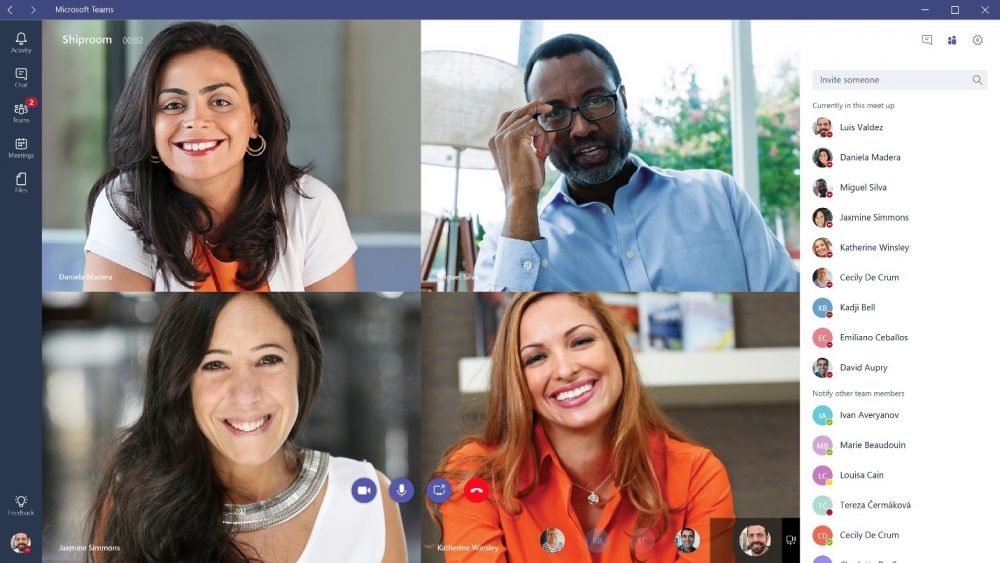 2×2 View Doesn't Cut Mustard Anymore
The recent upsurge in demand for cloud services (775% according to Microsoft) includes a large increase in Teams usage as customers move from working in offices to work-from-home due to the Covid-19 virus. As part of the transition, a huge number of Teams online meetings now take place, including many in the education sector as teachers figure out how to deliver classes to students.
As the number of Teams meetings grow, the 2 x 2 configuration Teams currently uses for participant images in online meetings has come in for a lot of criticism, especially when compared its video conferencing competitors, especially Zoom. Figure 1 shows a typical Teams video meeting in progress with the video feed for the last four speakers shown in the main meeting window and icons listed for the other participants below.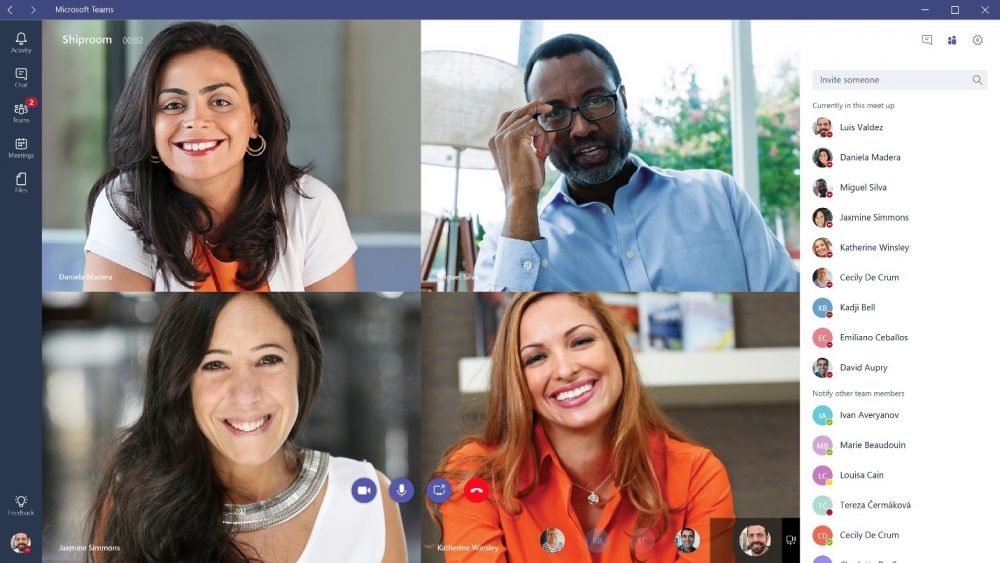 Figure 1: A Teams meeting with the 2 x 2 layout for the last speakers (source: Microsoft)
Although Microsoft has added features like background blur to meetings with the promise of more features like custom background, a new codec to deliver better audio quality, background noise suppression, and "raise a hand" (when you have something to say) to come, the layout used for participants has remained the same since Teams launched in preview in November 2016. It's remarkable how this element of Teams has remained intact since.
Zoom's Gallery Layout
The problem faced by Teams is that competitor offerings deliver more functionality for large meetings. A lot of recent comment has focused on the gallery layout used by Zoom to display meeting participants (Figure 2), with people saying that the gallery is more visually attractive and engaging that the Teams layout.
Zoom's gallery shows up to 49 thumbnails of participants in a grid pattern per page, with multiple pages used to accommodate all participant. Zoom free plans and standard paid plans allow up to 100 participants in a meeting, with add-on Large Meeting options available (at extra cost) to bring the number up to 500.
Some might not like the way Zoom displays a large number of participant feeds in its gallery, especially if they are in the habit of turning their video off when they step out of meetings to take calls, but you can see how useful it is in a classroom environment to be able to see everyone, which is where a lot of Teams growth is today.