Outlooks New Scheduling Feature Targets Meeting Burnout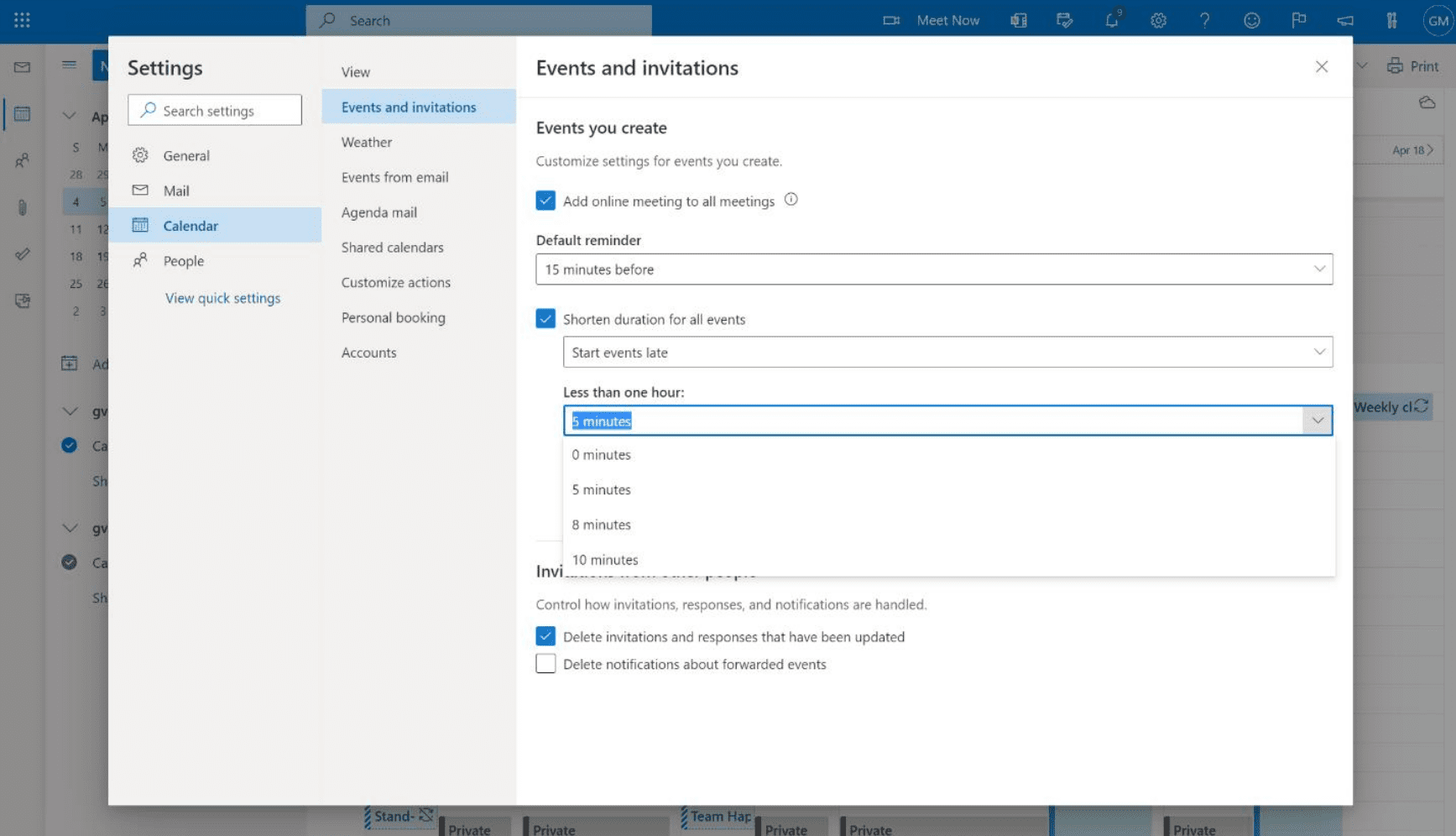 When you look at your calendar before having a cup of coffee and all you see are meetings back-to-back for the day, you already know it's going to be a marathon to make it to 5 P.M. Not only is this physically and mentally exhausting, at least in my experience, but it can also have a pretty significant and negative outlook on your day.
Microsoft is publishing a new Work Trend Index report today that emphasizes how digital overload is an actual problem that needs to be addressed. In the report, the company cites research that back-to-back meetings are a primary cause of this overload.
With this in mind, Microsoft is rolling out a new feature for scheduling meetings in Outlook that will provide you with a bit of breathing room during your day. Available starting today, users have the ability to automatically shorten the meetings that they schedule either on the front-end or back-end.
Meaning, you can select the option to start meetings later, so that you have a mental break after your previous meeting, or end your meetings early so that you can relax before the next meeting begins. But it's also context-aware, as you can set a five-minute break before a 30-minute meeting or a 15-minute break before an hour-long meeting.
Once enabled, all future meetings will align to these rules and these rules can be applied at the individual level or across the entire org. Keep in mind that if you do enable this in your tenant, a notification will be shown to users when they schedule their next meeting.
In addition to the new Outlook feature, the Viva app for Teams will offer the following new wellbeing experiences:
A reflection feature that will help you become more aware of how you're feeling and identify patterns over time. These insights are personal and private to the individual.
A send praise feature that will enable you to express appreciation for your colleagues and schedule praise reminders to build a habit of sharing gratitude.
A virtual commute feature that will help you wrap up your tasks at the end of the workday, prepare for tomorrow, and transition into your personal time with peace of mind.
But the one thing that AI, ML, or fancy metrics can't control is what actually happens in meetings. If you set buffer space for your meetings and then steamroll them when the time for the meeting to end arises, then this feature will be useless for helping you decompress between events.
Meetings and collaboration are only worthwhile if all of the participates are focused and aligned which starts with being relaxed and ready to work. These new Outlook features are a step to helping you and your employees stay focused in meetings but like all technology, it's only useful if supported by management.
Related Article: