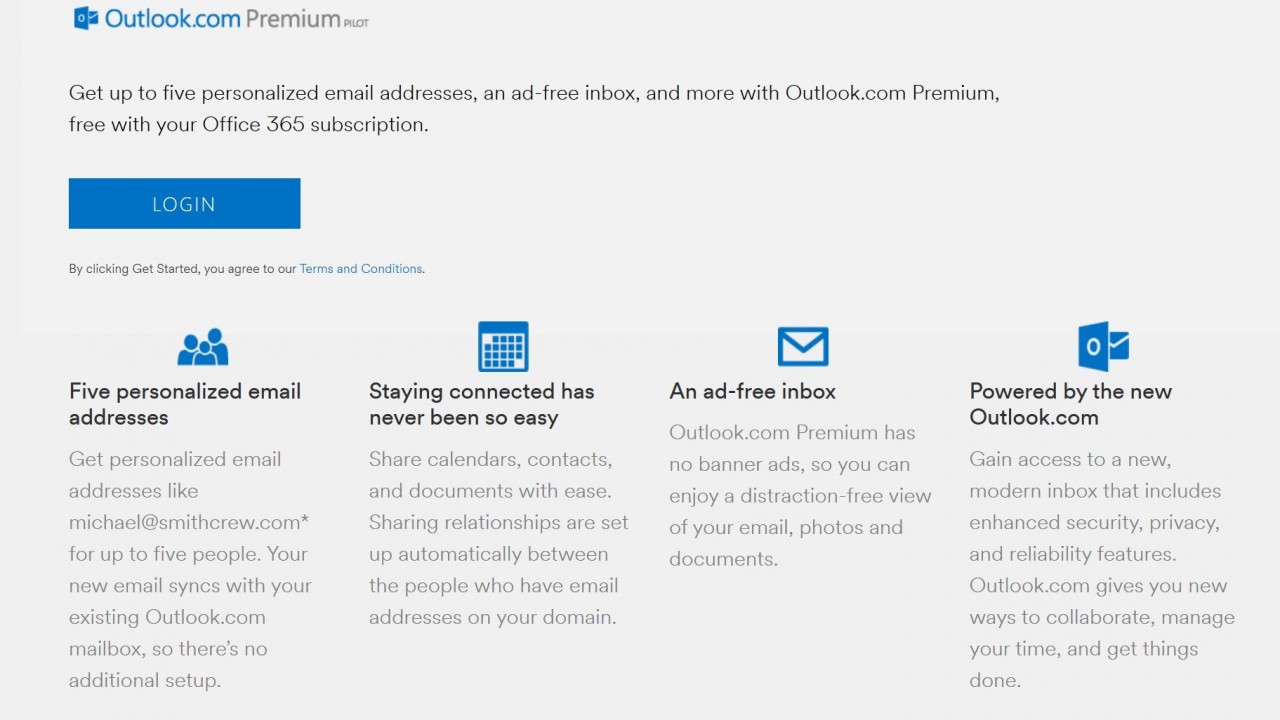 Last week, it was revealed that Microsoft was trialing a premium version of Outlook.com, and now we have a few more details about the service. And while the premium name made many believe that this would be a paid product add-on for Outlook, it looks like it is bundled in with Office 365 as a free additional feature.
Spotted by Walkingcat, the image you see above outlines the new service that the company is testing out. The premium features include five personalized email addresses, ad-free inbox, and improved sharing of calendars, contacts and documents.
The good news is that because most users already have an Office 365 subscription, they will receive Outlook premium for free. As long as Microsoft doesn't charge more for the subscription to include Outlook Premium, which I can't see them doing as the benefits are not all that enticing, it's a nice bonus for the service you are already paying for.
This program is currently in the pilot phase and Microsoft has not said if they will roll it out to everyone or how long it will be tested. It's also not clear what level of Office 365 subscription you will need to get the features.
For those who were curious about the service, you can try logging in here to see if you are able to get into the pilot, but if you get bumped from the login screen, you end up on the page you see above that outlines the service.