Microsoft has recently detailed the latest round of updates made to its Teams collaboration service in December 2022. It's been a quiet month for Microsoft due to the holiday season, but the company announced some interesting improvements like a delete chat feature, over 800 emoji reactions, new Adobe Acrobat integration, updates for Teams devices, and more. So, let's dive in!
New chat features in Microsoft Teams
First off, Microsoft has introduced a new feature that finally allows users to delete chat conversations in Microsoft Teams. The delete chat feature is available for 1:1, group, and meeting chats in the Teams desktop, web, and mobile clients. Another new capability for chats is the ability to react to messages with over 800 emojis.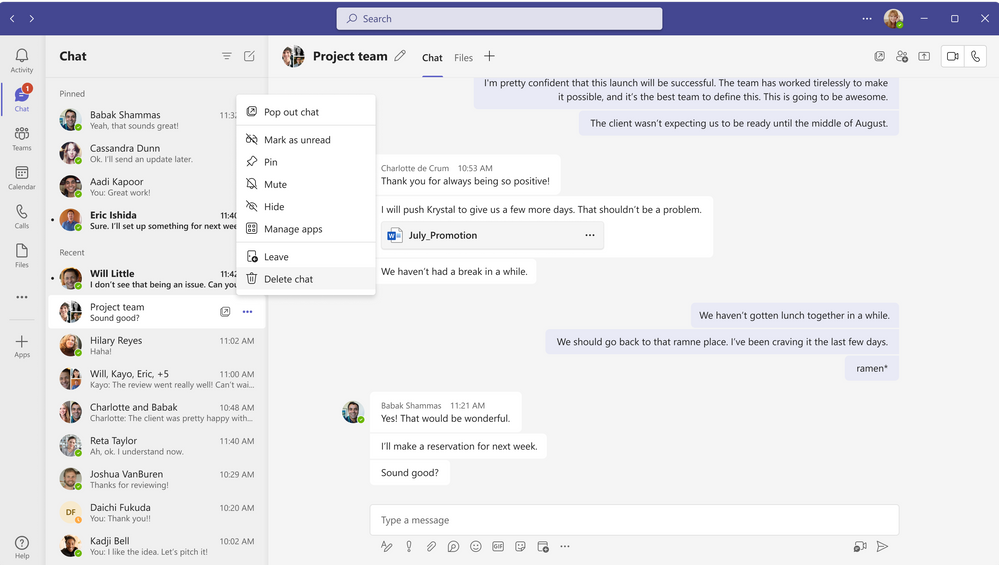 Microsoft has also added the ability to add new chat participants with @mentions. There is a new AI-powered feature that helps users initiate new chats by recommending participants based on previous collaborations. Microsoft is also expanding support for the resource-specific consent (RSC) permissions model to chat and channel messages. Other updates include a new Sign Language View and always-on captions in meetings.
New features for Teams devices
There are several improvements for Microsoft Teams Rooms devices. Indeed, Microsoft introduced new features to improve the touch and collaboration experience in Teams Rooms on Android. The list includes Microsoft Whiteboard updates, a redesigned share menu, hardware occupancy sensor integration, and more. Chat bubbles are now supported during meetings in Microsoft Teams Rooms on Android.
Speaking of devices, Microsoft unveiled a few new Teams-certified devices last month. These include Neat Bar Pro, Jabra Evolve 2 55 Headset, Jabra Evolve Buds, and the EXPAND Vision 1 USB webcam.
New Adobe Acrobat integration in Microsoft Teams and other updates
Microsoft has also announced some updates to improve the platform. Users can save a completed approval request as a PDF document in Microsoft Teams. It should make it easier for users to print and share the proof of approval with their colleagues.
Additionally, Microsoft released a new Adobe Acrobat integration that allows users to set the app as the default PDF experience in Teams. This release should help to review PDF files, add comments and annotations, and open PDFs stored in Microsoft OneDrive and Microsoft SharePoint.
Lastly, there are a few enhancements for frontline workers. The latest updates enable frontline workers to use the Edge and Yammer apps on shared Android devices alongside Teams. Moreover, government customers can now view the Teams meeting transcripts on iOS and Android devices. This feature is available for GCC, GCC-High, and DoD customers.