Microsoft Teams is getting a new update that brings co-organizer support for managing breakout rooms. The company has recently announced that this feature is rolling out in public preview to the Windows and macOS desktop apps.
Just like meeting organizers, Microsoft Teams now allows co-organizers to create and manage Breakout Rooms. The feature also enables co-organizers to add/remove rooms, open/close rooms, rename rooms, assign attendees, and make announcements. Co-organizers can configure Breakout Rooms settings to select additional managers and perform other tasks.
"Users assigned as the co-organizers in the main meeting can create and manage breakout rooms on behalf of the organizer. They are also automatically assigned the co-organizer role in breakout room meetings and can access/modify meeting options for any breakout rooms. When rooms are opened, co-organizers will be treated like organizers with regards to the ability to join and move freely between Breakout Rooms," Microsoft explained.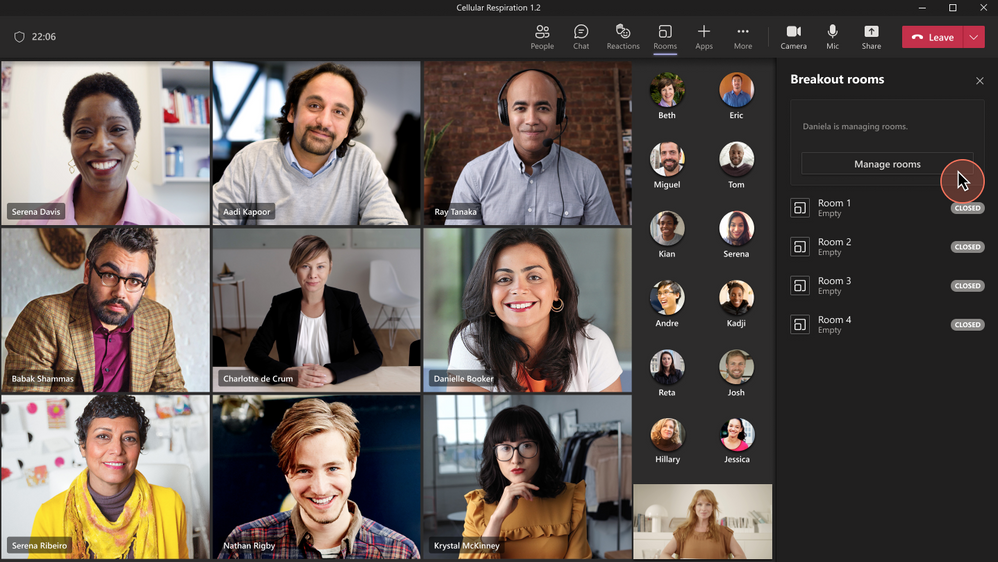 Microsoft has also detailed some limitations that are worth noting. At the moment, it's not possible to create Breakout Rooms ahead of the meeting and pre-assign participants. This capability is only available for co-organizers during Microsoft Teams meetings.
Microsoft Teams adds a new paging feature for video gallery in meetings
Additionally, Microsoft has announced that support for paging on video gallery is now available in Teams meetings. As shown in the screenshot below, desktop users can use navigation controls to view video feeds that couldn't fit on the first page of the meeting stage. However, the number of videos may vary based on the type of shared content, internet bandwidth, and device configuration.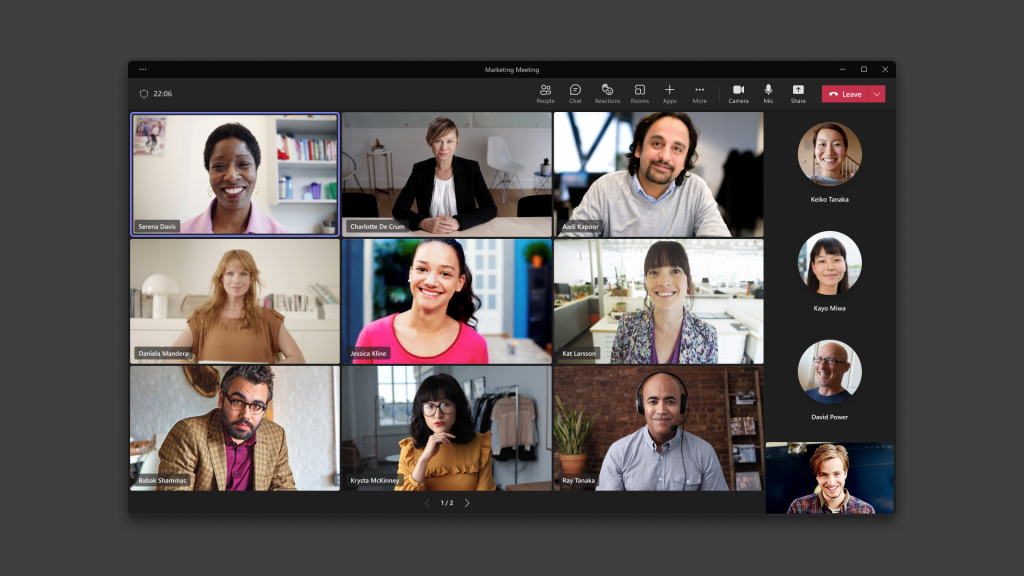 The paging feature is currently available in public preview for Windows and macOS devices. Microsoft says that it should be a welcome addition for people with smaller displays. The company plans to make it generally available in late January.