Microsoft Offers Concessions to EU to Win Approval of LinkedIn Acquisition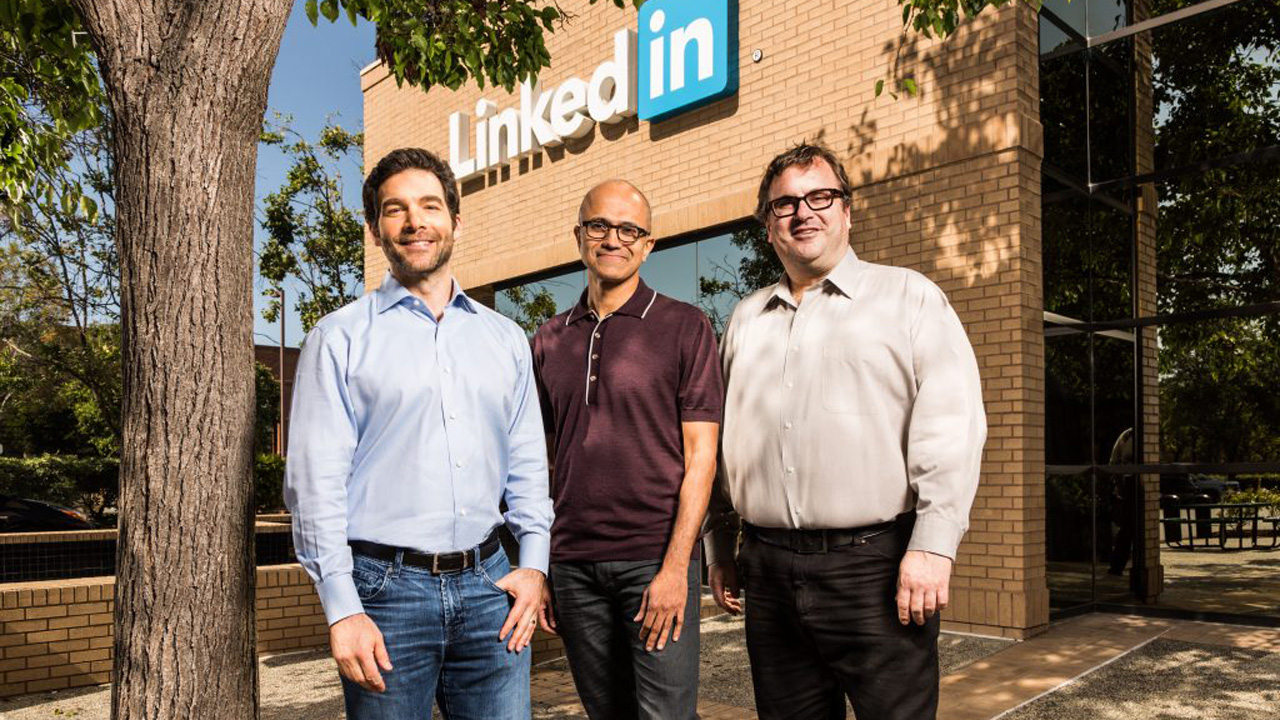 A Wall Street Journal report claims that Microsoft has offered to open up Outlook to rivals in order to win European Union approval of its $26.2 billion acquisition of LinkedIn. This change does not address the complaints of Salesforce.com, however.
Citing "people familiar with the matter," the publication says that Microsoft's concessions all concern Outlook, the software giant's email and personal information management solution, and not an explicit promise to let rivals access the treasure trove of user data in the LinkedIn social network.
Salesforce.com lost out on its own bid to acquire LinkedIn and has since mounted a furious campaign to convince antitrust bodies around the world to prevent Microsoft's acquisition. Key to this complaint is an unfounded claim that the Microsoft deal will "stifle innovation," a key phrase aimed at raising the eyebrows of antitrust regulators.
"If Microsoft gains ownership of LinkedIn, the company will have the ability and incentive to use LinkedIn's one-of-a-kind dataset to enhance its own products, while preventing competitors from accessing and effectively utilizing that same data," Salesforce.com chief legal counsel Burke Norton wrote in a public plea. "The result will fundamentally change the marketplace in a way that will be harmful to consumers. Even more damaging, Microsoft could end up stifling future innovation in the market at large by further extending to the cloud the same monopolistic position upon which Microsoft has built its traditional franchise."
The Salesforce.com complaint also hints at why the Microsoft concession involves Outlook rather than opening up LinkedIn's data. In its complaint, Salesforce.com notes that the biggest problem with Microsoft's LinkedIn acquisition, from an antitrust perspective, is that it will allow the software giant to improve not just its own CRM solutions, but also existing dominant businesses such as Microsoft Office, of which Outlook is a key component.
"This is a familiar pattern with Microsoft," Mr. Norton claims, citing 20-year-old business practices that Microsoft used to harm long-gone competitors such as Netscape. "Microsoft Office controls over 80 percent of its market because Microsoft bundled its products (Word, Excel, PowerPoint and Outlook) with Windows to exclude competitors and make it harder for new ones to enter the market. Adding LinkedIn data to its data pools would allow Microsoft to extend its existing Office and Windows monopolies further into enterprise software markets. Indeed, Microsoft's own people are foreshadowing this turn of events."
Leaving aside the fact that Microsoft has never bundled Office with Windows, it's fair to say that fears of Microsoft using 20-year-old business tactics today—with a CEO that is twice removed from the days of Bill Gates—are completely unfounded. And yet, while it's not completely clear from the Wall Street Journal's description of the EU concessions, it does appear that Microsoft is striving to overcome such worries.
According to the report, will allow social networks that compete with LinkedIn to have the same access to Outlook that LinkedIn will enjoy. They will do so via "Outlook's add-ins program," which allows third parties to integrate with the application at a fairly deep level. Some social networks already use this technology to integrate with Outlook, as it turns out. And in the most recent generation of these solutions, such add-ins can work in Outlook on Windows and Mac, in mobile Outlook apps, and in Outlook on the web for both consumers and businesses.
This in no way addresses the Salesforce.com complaint, of course.
The ability to integrate rival social networks into Outlook will give those services equal footing in that Microsoft solution, yes. But that will also benefit Microsoft, as it simply makes Outlook all the more desirable as the central location that integrates users' various social networks. And Salesforce.com, which doesn't own such a network, will not benefit. Nor will it be sure it can access LinkedIn data in its own solutions.
But the concession does still address a key need: With regulators in the U.S., Canada, Brazil, and South Africa having already approved the deal—Microsoft says it does not require regulatory approval in China, Japan, and South Korea—the EU is the only regulatory agency standing in the way of the acquisition. And EU antitrust laws tend to focus more on competition than on consumer harm. So allowing rivals services the same access as LinkedIn within Outlook could indeed be enough to push the deal through. Assuming, of course, that they're not listening to the increasingly strident pleas from Salesforce.com.