Microsoft Lists: A New Task Tracking App for Microsoft 365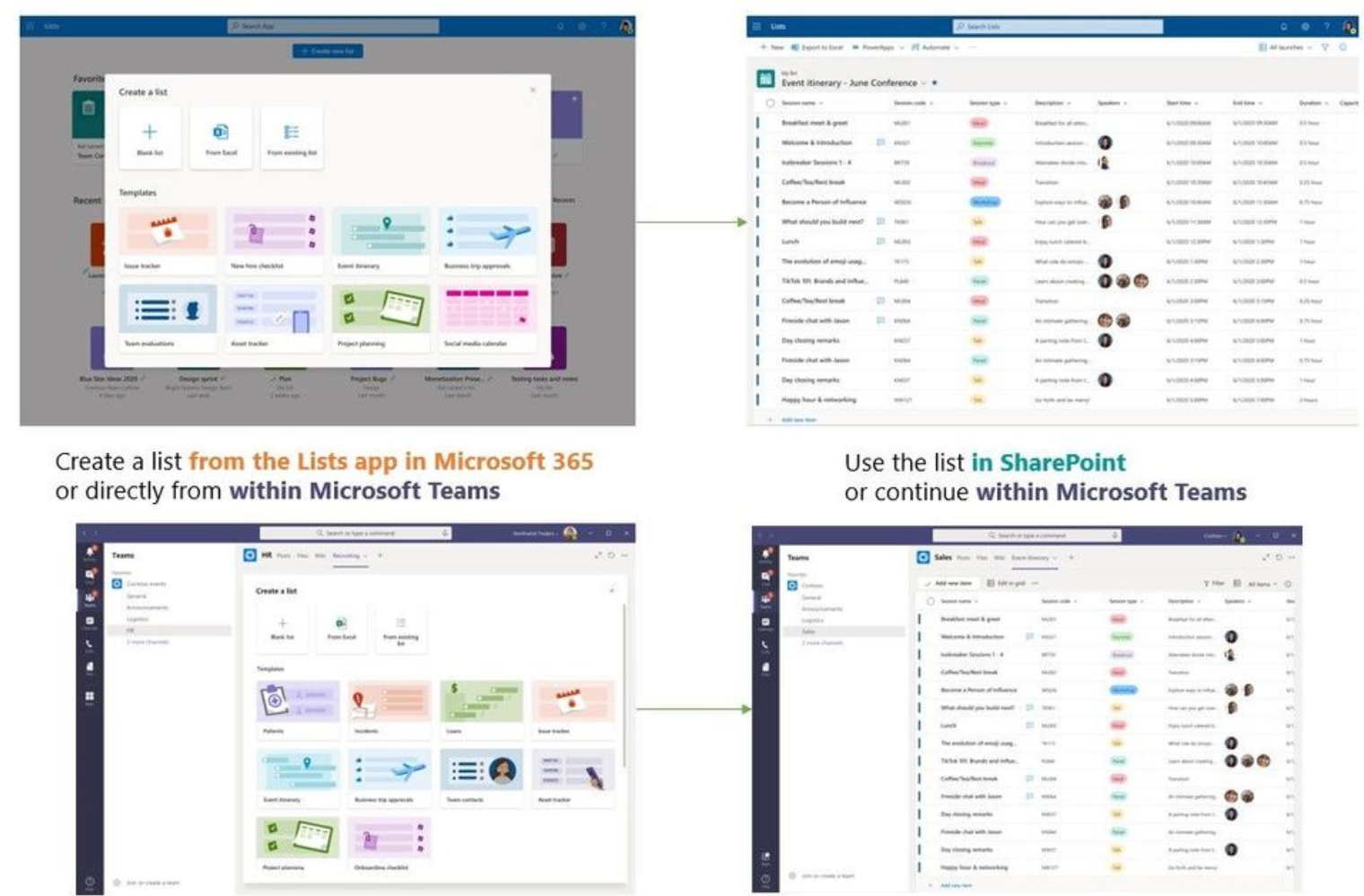 In the Microsoft portfolio, the company has several planning applications including To Do, Planner, Tasks, and previously Wunderlist. At Build 2020, they are announcing other list-style application called Microsoft Lists.
Lists, as the name implies, is designed to help you manage information and organize your tasks. The app has several different access points including web, stand-alone apps and you can also access Lists inside of SharePoint and Teams.
The new app is quite robust for the first iteration, at least it appears that way based on what was announced today, with features and UI that looks mature. The app is designed to help companies of all sizes stay organized with lists that you can create from scratch, use pre-built templates for many different scenarios, use conditional rules (if/then) to change statuses, and an API that can be utilized by the Power Automate tools.
Image #1 Expand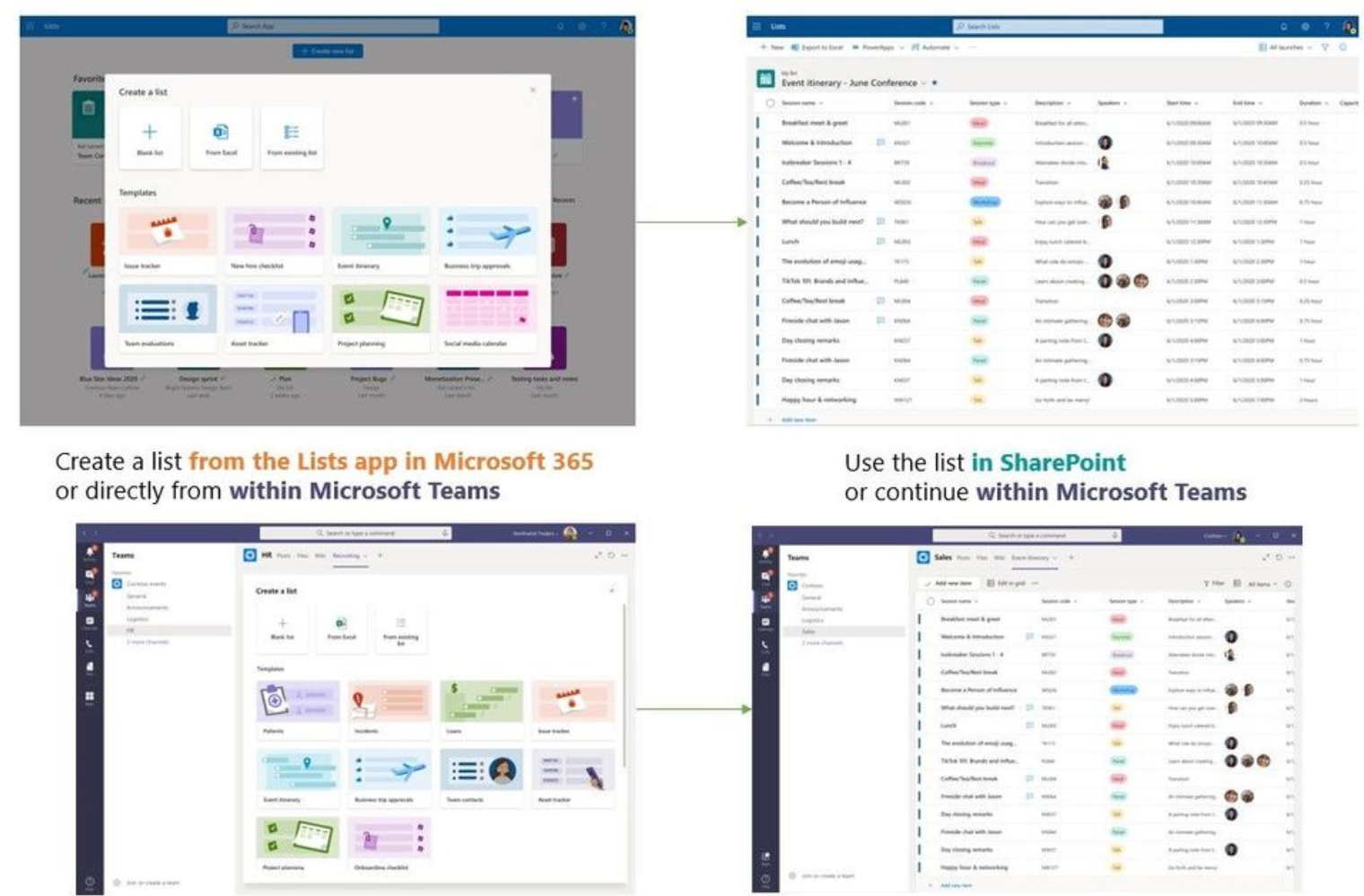 While the pre-made templates will be useful, I suspect that for many, it's the ability to create new Lists and replicate them again for similar tasks that will be most helpful. When the app does launch, you will be able to copy a pre-made list as well as create a list in Excel and import it into Lists.
The view of Lists can also be customized to fit your business needs and with three different options – Grid, gallery, and calendar. There are also options to enable conditional formatting, custom filtering for your view, and the company is promising a "No compromises" experience with its Teams integration.
Microsoft says that this application will not be available until later this summer but it's clear that have some rather large plans for the application. Unlike some other announcements that were more bare-bones in the feature department, Lists appears to be fully featured.
But this brings up a big question, what is the company doing with To Do, it's other task application. The company just shut down Wunderlist fully a couple of weeks ago and is now spinning up another app – if you get lost in the task-based hoopla, you are not alone.
I asked Microsoft for clarification on the difference between List and To Do and they stated:
To Do is a purpose-built app specifically designed to help individuals track their tasks, making it simple to create and manage tasks across devices. Microsoft Lists, on the other hand, supports teams and organizations, allowing them to manage a process or workflow in addition to tracking information over time through customized views that allow you to apply rules for reminders and notifications.
Microsoft does not say if they will be charging more for this functionality but given how they have rolled out other new features in Microsoft 365, it will likely be included at no additional cost. We will learn more as the product moves closer to release but for now, know that Lists arrives this summer and we will keep you updated once we have a definitive date for release.