Choosing the Best Mobile Office 365 Email Client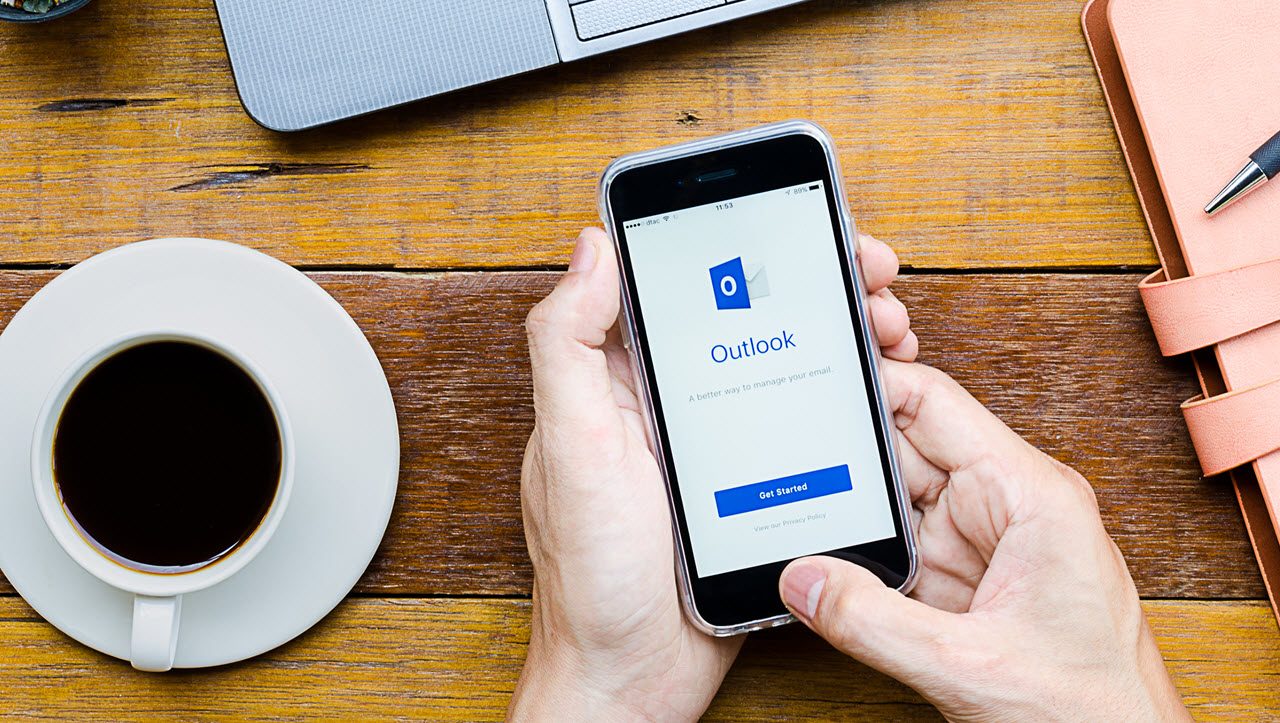 Moving Mobile Email to Office 365
I am frequently asked to recommend the best mobile client to use with Office 365. Usually, the question is what email client to use because it is in the context of a company moving from on-premises Exchange to Exchange Online. Mail is often the first workload a company moves to the cloud, so it is unsurprising that this issue arises, especially as Exchange has included native support for mobile clients since the advent of the ActiveSync server in Exchange 2003 SP1 (the real action started with Exchange 2003 SP2).
Mobile Office 365 Clients
Of course, a wide range of other mobile clients are available for other Office 365 applications, as you can see from those installed on my iPhone (Figure 1). One thing to note here is that the Groups app (for Office 365 Groups) is now deprecated as its function is being absorbed into the Outlook mobile apps.
The apps receive regular updates and are generally of a high quality. iOS tends to be a little ahead of Android when it comes to functionality, but that varies from app to app. The recent upgrade for the Teams client to enable switching between tenants is especially good because it is much faster to switch than the desktop clients.
The Success of Exchange ActiveSync
Originally designed to evangelize connectivity between the nascent Windows smartphones and Exchange to compete with RIM BlackBerry, Microsoft's focus soon shifted to licensing Exchange ActiveSync (EAS) to as many mobile device vendors as possible.
Since 2006, Microsoft has done a great job of licensing EAS to all and sundry. Today, EAS is the common connectivity protocol for mobile devices for both Exchange on-premises and Exchange Online. Even Microsoft's most ardent competitors, Google and Apple, license EAS.
The Problem with Exchange ActiveSync
Good as EAS is at connecting to Exchange, it is now an old protocol. Although Microsoft refreshed EAS (to version 16.1) last year, the functionality available through EAS is much the same as it ever was – synchronizing folders, sending and receiving email, updating the calendar, and maintaining contacts. If this is what you need, then EAS is the right protocol. And because EAS works so well, mobile device vendors can easily integrate EAS into their email clients to make them with Exchange.
Except of course when new versions of an email app appear. Apple has a notable history of problems between the iOS mail app and Exchange, ranging from longstanding problems with calendar hijacking to issues with HTTP2 when IOS 11 appeared. To be fair to both Apple and Microsoft, the two companies work together to resolve problems more effectively now than they did in the past, but the problems illustrate some of the difficulties that can creep in when mobile device vendors implement EAS.
A New Mobile Strategy
Up to late 2014, Microsoft's strategy for mobile devices centered around EAS. Recognizing the limitations of the protocol, they also had "OWA for Devices," essentially putting a wrapper around a browser instance running OWA on mobile devices. OWA for Devices never went anywhere fast, even if it was the only way to get certain functions on mobile devices like support for encrypted email or access to shared mailboxes.
Then Microsoft bought Acompli for $200 million to transform their mobile strategy and get them out of the hole they were heading into with OWA for Devices. The Acompli apps for iOS and Android had built up a loyal fan base because the clients worked well with Exchange, Gmail, and other servers, and included some unique functionality like the Focused Inbox, which is now available throughout the Outlook family.
Microsoft rebranded the Acompli apps as Outlook for iOS and Android in January 2015. After weathering an initial storm caused by some misleading assertions by security experts, two problems remained. First, the Outlook apps used EAS, but only to retrieve information from Exchange mailboxes and store the data on Amazon Web Services (AWS). Second, the clients used their own protocol to interact with the AWS store.
In 2016, Microsoft began to move the Outlook data from AWS to a new architecture based on Office 365 and Azure. Soon, the clients will use the same architecture to deliver the same functionality for Exchange on-premises.
The Outlook mobile clients still use their own protocol to communicate with Exchange. Why? The EAS protocol does not support all the functionality that the Outlook clients deliver, including the Focused Inbox, full mailbox search, and (most recently) protected email.
The way that Outlook deals with protected email is important. If you chose to protect email with Azure Information Protection, messages accessed through Outlook mobile client are more secure. By comparison, "unenlightened" clients like the Apple iOS mail app must remove that protection to store and display email. Outlook also handles the new message encryption function with ease. Coupled with Office 365 Multi-Factor Authentication (and the Microsoft Authenticator app), Outlook is a good choice for those who need the highest level of mobile email security available in Office 365.
Although the Outlook clients sometimes work differently to the way I would like than I would like, they are the best mobile client for Exchange Online.
In summary, EAS is now the lowest common denominator for Exchange connectivity while all the new features and functionality appear in the Outlook clients.
Why Microsoft Will Not Upgrade EAS
Those who like using native email clients like the iOS mail app probably wonder why Microsoft doesn't upgrade EAS to support the functionality needed by Outlook.
In a nutshell, Microsoft could upgrade EAS, but the engineering effort to do so cannot be justified. First, their own clients would then have to be retrofitted to use the "new EAS." Second, no guarantee exists that mobile device vendors would upgrade their mail apps to exploit the features exposed by an upgraded API. Microsoft could ask the likes of Samsung, Apple, and Google to support new features, but it is likely that they would not.
The upshot is a lot of expense for Microsoft with no prospect of any positive outcome.
Into the Future
My answer to people who ask about mobile apps for Office 365 is that if users are happy with the native mail apps, then continue with that course. The users don't realize what they are missing. On the other hand, if you want users to have the best functionality, you need to use the Outlook clients. That is where Microsoft's focus is today, and it is where new features will appear in the future. Hopefully, Microsoft will deliver some long-awaiting functionality, like support for shared mailboxes, soon.
And don't forget the other mobile apps for Office 365. With such a selection available today, I don't know how we ever managed to do any work on the road in the past…
Follow Tony on Twitter @12Knocksinna.
Want to know more about how to manage Office 365? Find what you need to know in "Office 365 for IT Pros", the most comprehensive eBook covering all aspects of Office 365. Available in PDF and EPUB formats (suitable for iBooks) or for Amazon Kindle.