Azure Stack HCI Pricing Is Full OPEX Possible?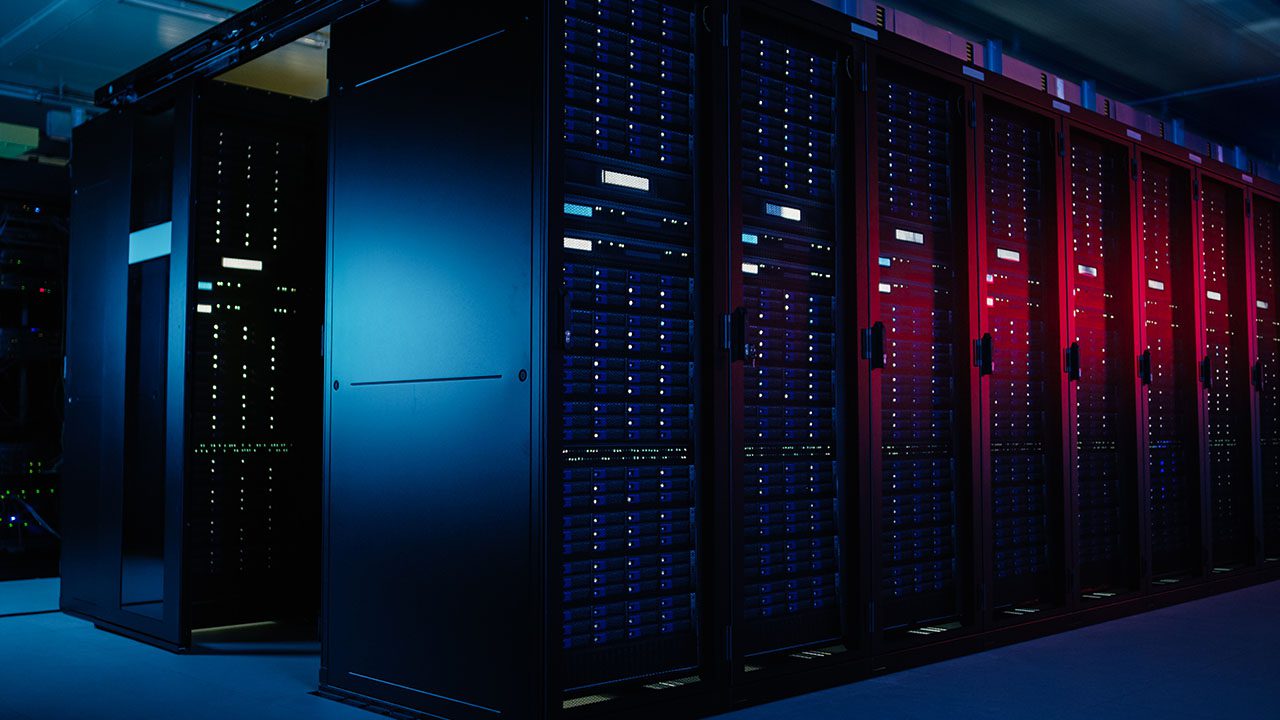 In the past few months, Azure Stack HCI pricing has been a hot topic in discussions with customers. Including the possibility of using Azure Stack HCI as a pay-as-you-go full OPEX solution. That's an interrogation you may have had as well if you've ever worked with Azure Stack Edge, which is a hardware solution provided by Microsoft as a first-party Azure service.
Azure Stack HCI is Microsoft's hyper-converged infrastructure operating system for hosting virtualized Windows and Linux workloads. Today, I would like to discuss if using Azure Stack HCI as a full OPEX solution is possible, and if so, why you may be interested in going down that route.
Before we go forward, let me first explain the OPEX or CAPEX financial terms:
CAPEX (or Capital Expenditure) are investment costs, which means you buy for example your server as a one-time investment.
OPEX (or Operational Expenditure) are recurring costs like electricity or human resource costs.
Businesses normally prefer OPEX costs as they are easier to plan and manage. On the other hand, CAPEX costs often need a budget and spending plan.
Now that we've clarified these basic terms, let's dig deeper into our topic.
Azure Stack HCI pricing is already an OPEX
As you may already know, the Azure Stack HCI operating system is already an OPEX. I.e., You currently pay $10 per CPU core a month against your Azure subscription. You can find more details about Azure Stack HCI pricing on Microsoft's Azure website.

After 60 days, your fees will appear on your Azure Costs monitoring dashboard.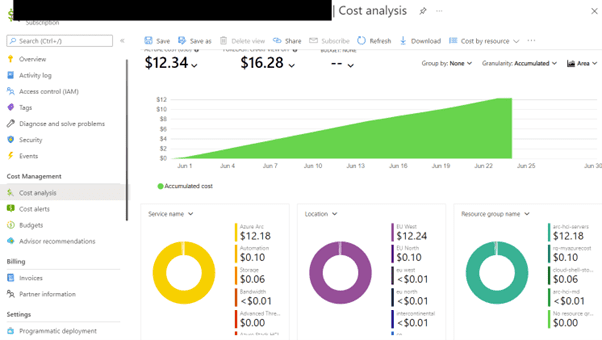 The operating system is only one part of the Azure Stack HCI workload. In addition, you have other costs, such as Windows Server licensing. And Azure hybrid services, including Azure Kubernetes. Lastly, you have the hardware itself.
The costs of Windows Server licenses for Azure Stack HCI
With Azure Stack HCI, you have two licensing options. The first one is the option you already know and use in, for example, virtualized environments. There, you license a host with a Windows Server license, and then you can license Windows Server guest VMs on top of the host.
In addition to the more CAPEX and traditional licensing option, you can purchase your Azure license through Azure with a subscription model. Again, these costs are billed against your Azure subscription instead of a classic license.
You can configure licensing options within the cluster settings of the Windows Admin Center, as shown in the screenshot below.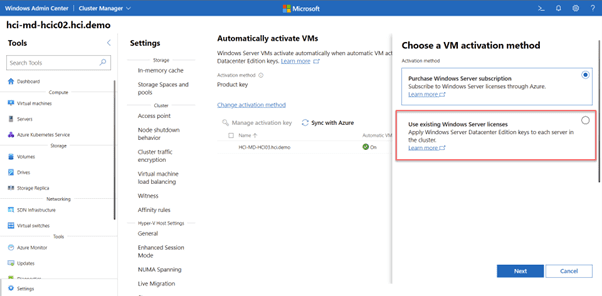 The costs are around $23 a month per physical core of your host system.

Now that we have full OPEX on the Windows Server licenses, let's think about workloads. A classic workload you would run with Azure Stack HCI is Microsoft SQL Server. So, let's move on with that topic.
CAPEX and OPEX models for Microsoft's hybrid services
When you think about workloads, Kubernetes, SQL, or Terminal Services are a few examples that come to mind. In Microsoft's hybrid services space, there are dedicated products for all these services.
Azure Kubernetes Service on Azure Stack HCI, Azure Arc-enabled data services, and Azure Virtual Desktop for Azure Stack HCI are three examples of services where you can use OPEX based on Azure Stack HCI.
Let's use Azure Arc-enabled data services as our example. With this product, you can either use a CAPEX model, keep your existing Microsoft SQL licenses, and only manage the databases and servers through Azure Arc.
However, you can also move to an OPEX model and license your Microsoft SQL servers through Microsoft's Azure Arc-enabled data services or other hybrid cloud offerings. If you choose to do that, the virtual machines you are deploying with services like Azure Arc-enabled data services are then based on Azure SQL-managed instances. You can find pricing details in the screenshot below.

The same pricing model applies to the Azure Kubernetes Service on Azure Stack HCI.

Support costs for Azure Stack HCI and Microsoft's hybrid services
Did you know that Azure Stack HCI is covered by your Azure Support subscription? Any Azure Stack HCI product registered for your subscription inherits the support bought with the subscription. You can see below some details for the current support pricing.

I recommend having at least Standard support for your environment. But let's take something else into consideration: do you remember how much you pay for professional support or any support on your on-premises Windows Servers? Yes, the bill is probably quite significant.
With Azure Stack HCI, Windows Server subscriptions, and Azure Arc-enabled services, you can cover all these costs for just $100 per month. This can vary if you need fast reaction times and out-of-business hours support, but this is still a pretty good deal.
The costs of Azure Stack HCI hardware
Now comes the hard part: When you purchase Azure Stack HCI, you need to run the OS on specific hardware. This hardware is not included in your Azure subscription. And it needs to be purchased from supported vendors. You can find an official list of supported vendors on this page.
However, there is a solution. For a while, some vendors have been offering a rental-based hardware purchasing model. With this model, you can submit the capacity you need and the vendor will ship you the necessary Azure Stack HCI-supported servers.
Throughout my different work projects, I discovered at least three vendors offering such a delivery model. These vendors include:
There could be additional partners on the market, but those are the three I'm familiar with. These providers also deliver their services in most of the major regions globally, as you can see with the example from Dell APEX below.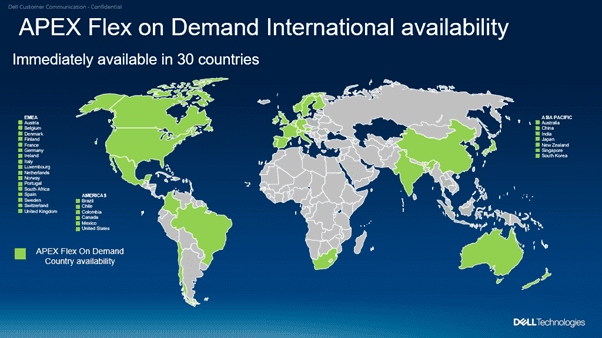 So, how does it work? You can compare this business model to Azure Reserved Instances, which is a service where you commit the usage of a capacity for a specific period, and then add a spare, growth, or cache capacity. Depending on the vendor, the time you need to commit a capacity can be up to five years.
At least from my knowledge, it is possible to ship capacity from one place to another. For example, that enables customers to ship servers from a branch where capacity is no longer needed to another branch or facility.
Such a service model is new to the server market. But it makes a great fit for the cloud and pay-as-you-use age of IT and data centers.
Conclusion
After working on Azure Stack HCI projects for some time and seeing these requests quite often, it feels like the market is adapting to new customer behaviors. It's not only cloud providers offering pay-as-you-use services now. But we're also seeing a similar evolution in business models in the more classic data center services, including hardware and components. A good example of that is what Intel is doing with its scalable Xeon CPUs, which can expand on varying capacity needs up to a certain limit.
It is an exciting time for the future of data center and hybrid architecture offerings. If you're working with a lot of Microsoft products, maybe you'll see Satya Nadella's strategy eventually transform our culture and IT practices.
Speaking with Fortune Magazine back in 2015, the Microsoft CEO said that "I don't think of my server business as somehow 'old school' or 'legacy.' I actually think of the server as the edge of my cloud."
---