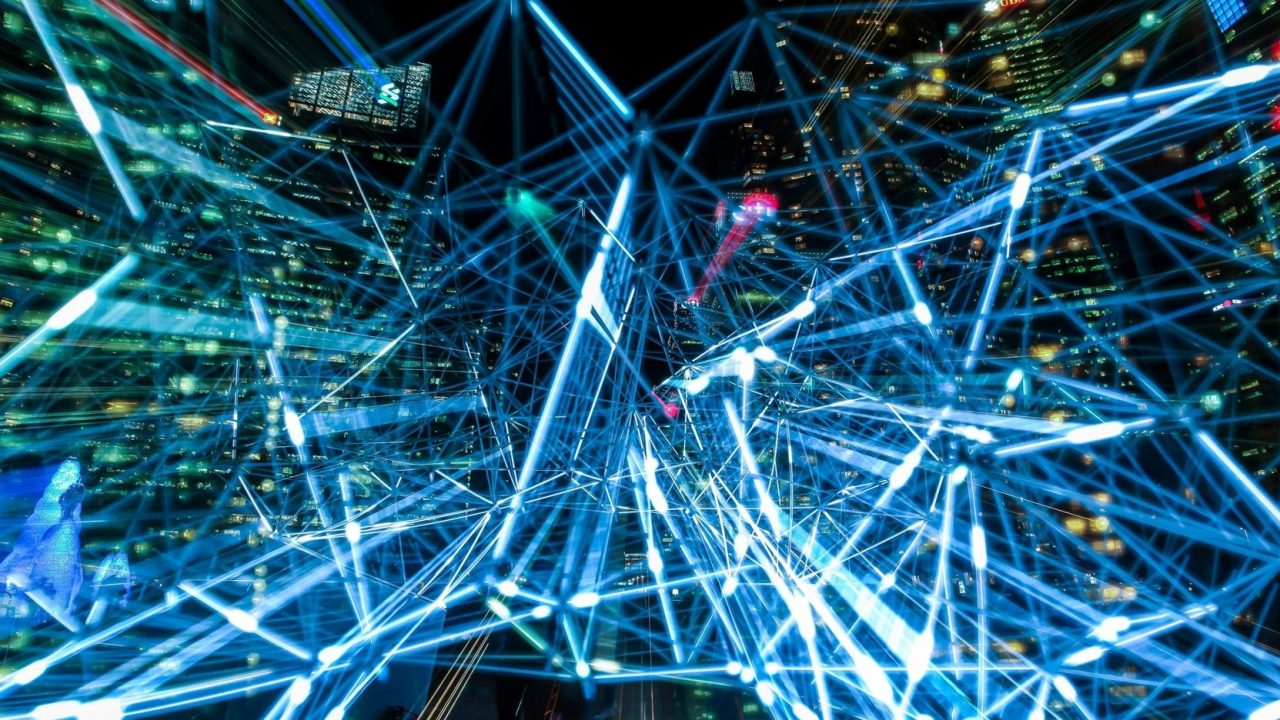 The Windows Admin Center (WAC) is a web-based GUI tool for managing local and remote servers via a gateway that uses PowerShell Remoting and Windows Management Instrumentation (WMI) over WinRM. Microsoft sees WAC as the future of GUI Windows Server management, and it will eventually replace the various Microsoft Management Console snap-ins that Windows sysadmins know and love from Windows 2000.
This week, Microsoft announced that WAC version 1904 was generally available and ready for use in production. You can download the latest version of WAC from Microsoft here.
For more information on WAC, see Getting Started with the Windows Admin Center and Windows Admin Center — The Future of the Windows Server GUI on Petri.
What's New in Windows Admin Center 1904?
There are lots of new features in the latest release of WAC. Shared connections let gateway admins configure the connections list once for all users and it is now possible to search Active Directory (AD) for servers when creating a connections list. Microsoft has also added a dark mode theme.
PowerShell support improvements include modules for automating connections and extensions. WAC's core tools also get some updates. Sysadmins can use WAC to manage power profiles and if you have a server with an IPMI-compatible Baseboard Management Controller (BMC), the BMC serial number and a hyperlink to its IP address is displayed on the Server Overview screen. And the Containers tool is now part of WAC having exited preview.
Active Directory, DNS, and DHCP Tools in Preview
But possibly the most interesting update in this version of WAC is that there is now an Active Directory tool in preview. It must be installed from the Extensions manager as it's not fully integrated with WAC yet. Currently, the AD tool allows you to do the following:
View domain details.
Create and manage users and groups.
Search AD.
Enable, disable, and remove user and computer objects.
Reset passwords.
Configure resource-based constrained delegation on computer objects.
In addition, there are also DNS and DHCP tools, both currently in preview and available to install from the Extensions manager. As you know, DNS and DHCP are critical parts of an AD infrastructure, so it's important to be able to manage them using WAC as well.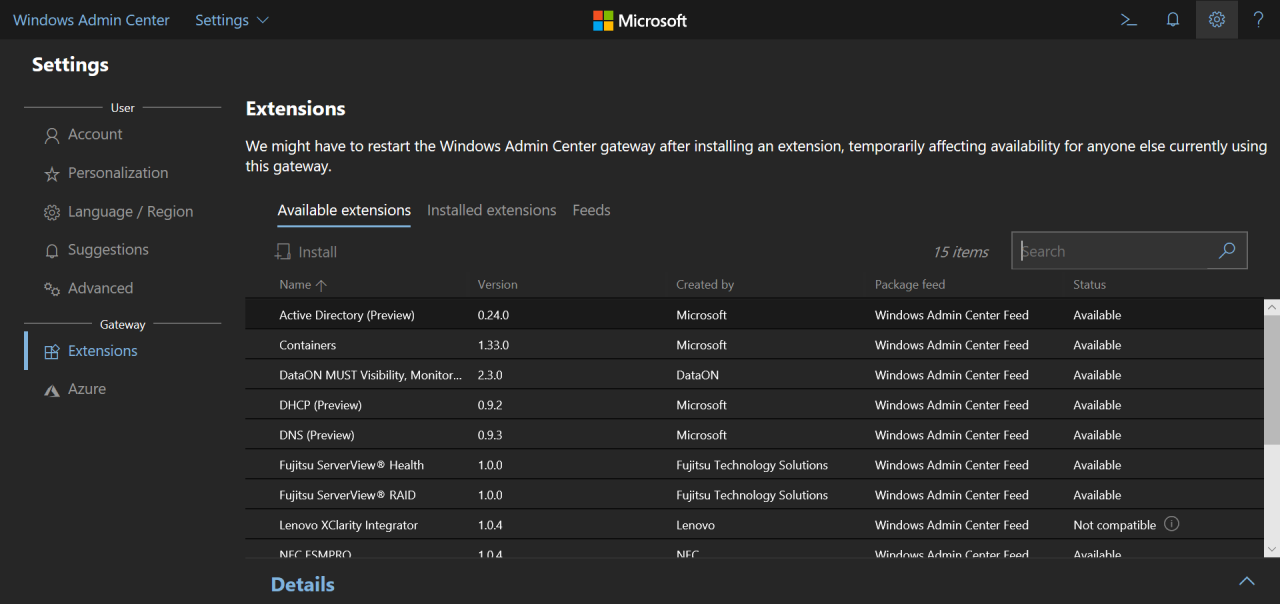 While the new AD tool is basic as it stands today and it can't replace the Remote Server Administration Tools (RSAT), I'm sure that it will develop quickly and that in the future it will replace Microsoft's legacy GUI tools for managing AD. For more information about what's available in this new version of WAC and the full announcement, see Microsoft's website here.