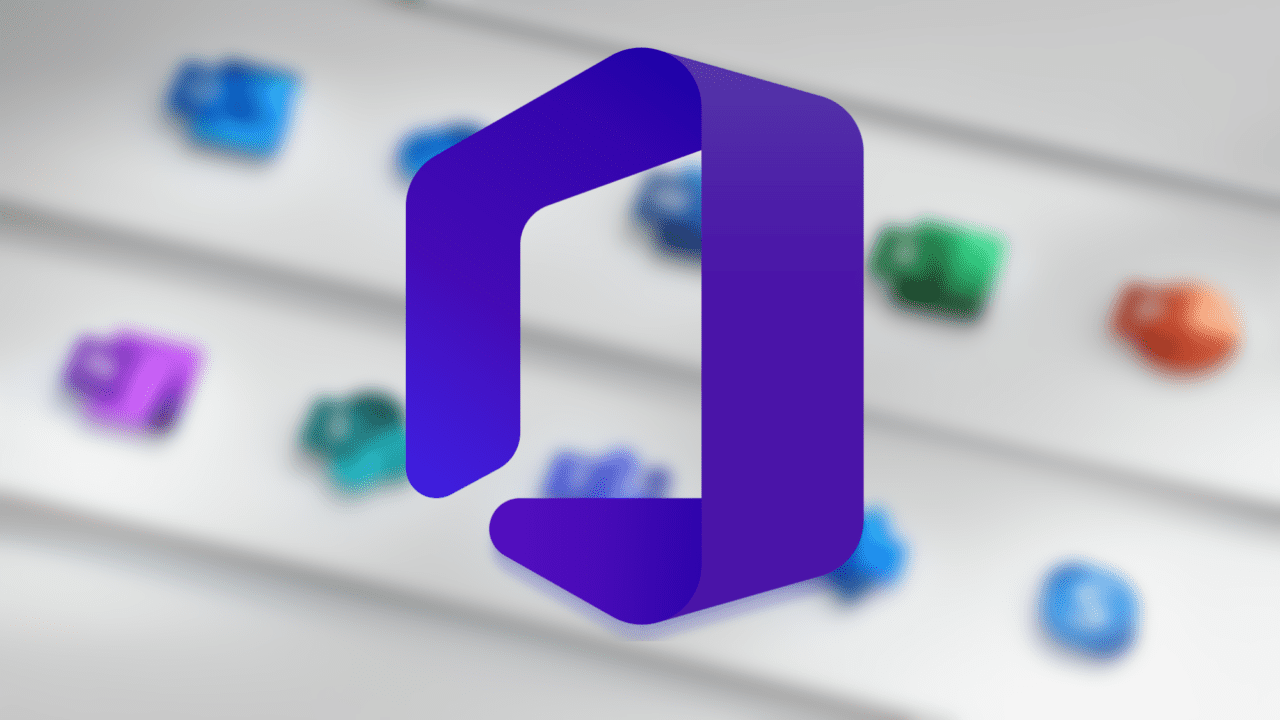 If you're an IT Pro offering support in an Education or Higher Education organization, your world, over the last year and a half, has been turned into 'the upside-down.' Now, I'm not inferring that the information here will necessarily save you from the Demogorgon (did you know they can be as tall as eighteen feet!?), but, well, it couldn't hurt…Microsoft, thankfully, is offering a few more (XP) experience points by adding more features to Microsoft Forms, and most of them are incorporated and integrated into Microsoft Teams. There are five new features here in this post: three have rolled out, and two are on the way. Let's learn more!
Launched Features
Launch Multiple Choice Quizzes in Microsoft Teams meetings
Forms Polls in Teams Meetings have been around for a while. And the people behind the development are adding new features and enhancements all the time. You can now create Multiple Choice Quizzes in Teams Meetings. During class, educators can engage their students with this feature to create knowledge check questions or run a trivia game. You'll get real-time insights as your students take the quiz, offering additional instructional guidance for your class and supporting individual students.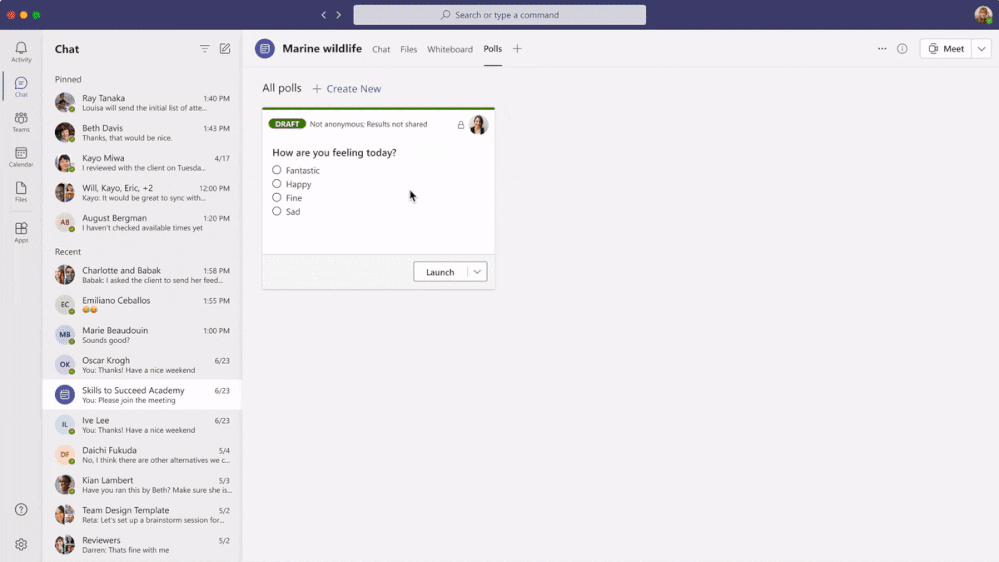 You could keep the answers anonymous if you wish. Regardless of your choice, you can export your poll results directly to Excel from Teams. After the Form/Quiz is complete, you can go to your Microsoft Forms website, click on All My Forms, and digest the results.
Create and edit a quiz directly from a Microsoft Teams assignment
Microsoft spent the time to make the experience of creating, editing, and assigning quizzes in Teams easier. There's no longer a need to open in a new window or tab in your browser – you can do it all in Teams. Plus, making any changes after the quiz has been created is also natively handled in Teams.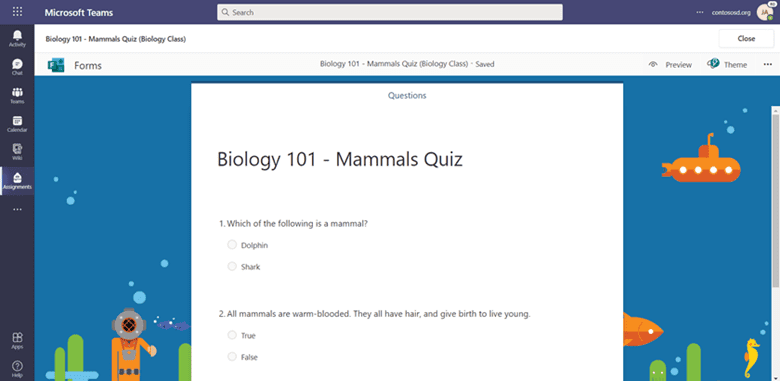 Analyze responses with word clouds
You can now leverage a new kind of insight in Forms: word clouds for open-text questions. When you're on your Responses page, you can find the 'Insights' button to discover the word clouds option. With word clouds, you can get an understanding of phrases commonly mentioned by your colleagues, students, and parents in their text-based responses. You can then easily share the word cloud by grabbing a screenshot to add to your email or PowerPoint presentation.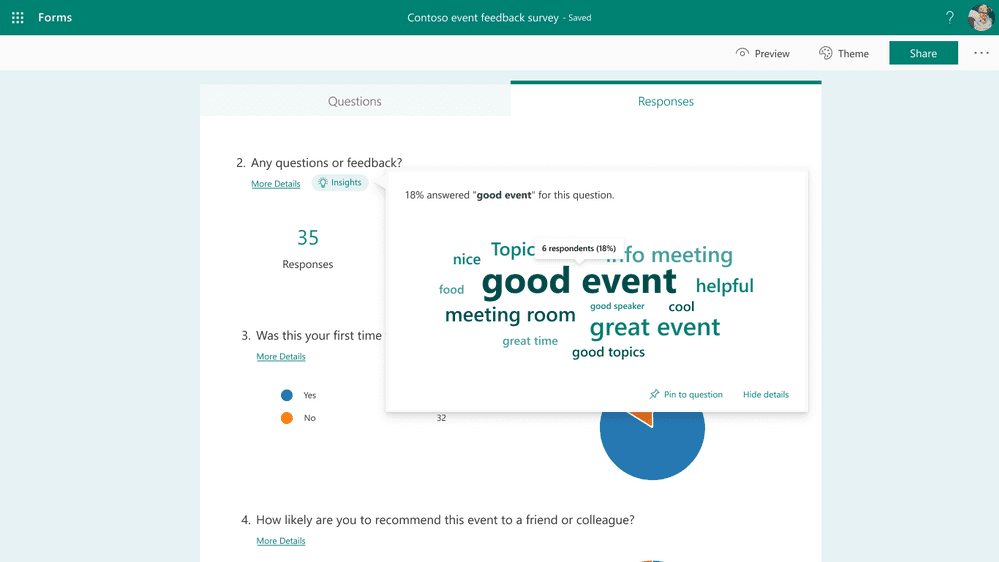 You can also dig deeper by clicking into the word cloud to find statistics on the frequency of these phrases. You can learn more about words clouds via this support page, or this blog post.
Features Rolling Out Soon
Try rich text formatting in Forms
Earlier this year, Microsoft added the ability to bold, italicize, and underline words in Forms. Starting in late July, you can also change font size and font color. They're also introducing bulleting and numbering in your forms. This will allow you to put emphasis on certain phrases in your questions, answer choices, titles, and descriptions.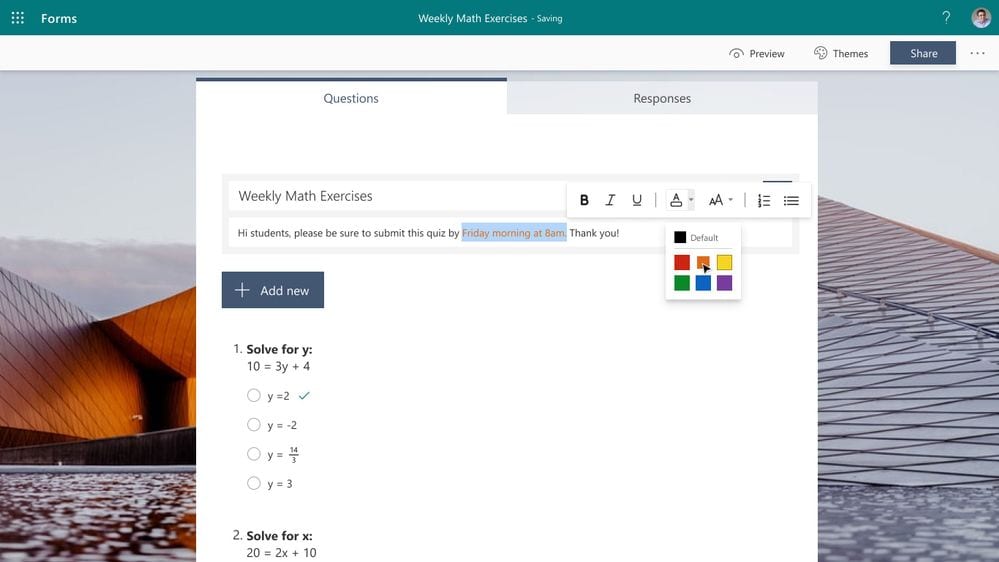 Simply highlight your text to format via the floating toolbar. These additional features will start to roll out for business and education customers in late July and conclude for government customers by early August. You can read this blog post for more details if you're a Microsoft 365 government customer.
Starting in mid-August, you'll notice a cleaner experience in the top right corner of the Forms website. Under the Send button, there will be options to send your form via URL, QR code, and more. You'll also be able to define which audiences can respond to your form. Just remember, you can safely click the Send button without it actually sending to anyone.

Under the people icon next to the "Send" button, you can share edit access with other colleagues or faculty who are tasked with co-authoring or validating the form with you.
Resources / Feedback
Feel free to browse this Microsoft website for more info on Microsoft Forms. And click here for Support.