Play My Emails Goes International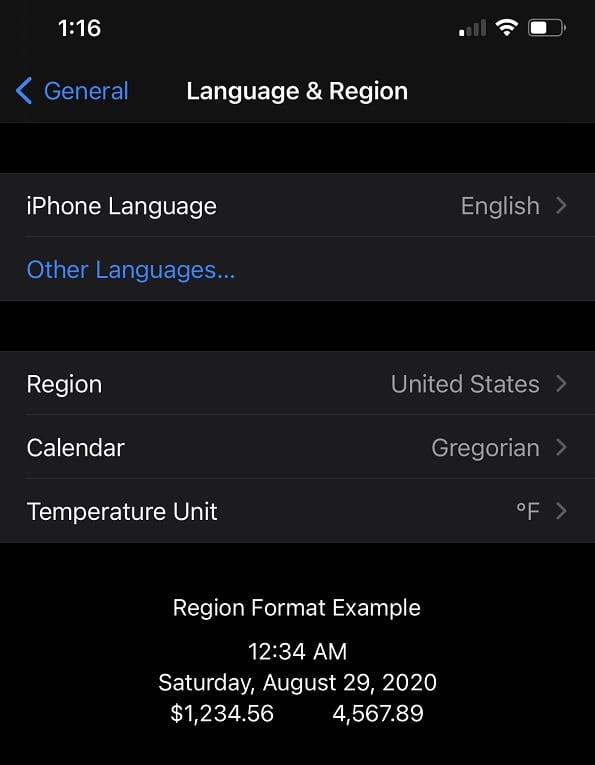 Launched in 2019 for the U.S.
Microsoft introduced Play My Emails in Outlook mobile (initially iOS, now for Android too) at the Ignite 2019 conference. I was excited at the notion of being able to process email in a different way. The promise was that a natural voice would generate an intelligent readout of messages with language recognition to support commands to process messages and calendar events.
I was subsequently sadly disappointed when I discovered that Play My Emails was restricted to mailboxes hosted in the U.S. datacenter region. According to Microsoft representatives at Ignite 2019, the dependency limiting access was the Cortana service, which had to run in the datacenter alongside Exchange Online to make it possible to process voice commands. The role of Cortana is critical for voice-driven services like this, not least to ensure that customer privacy and compliance concerns are taken care of. See this page for more information about Cortana services.
Making Play My Emails More Broadly Available.
Roll forward a year and Microsoft announced the extension of Play My Emails beyond the U.S. and said: "we will extend Play My Emails to customers in Canada, the United Kingdom, Australia and India in the coming months." Confirmation of the move is in Office 365 notifications MC224750 and MC224720 (both 21 Oct) with the deployment to the new countries expected in early November for both Outlook for iOS (Microsoft 365 roadmap item 71039) and Outlook for Android (Microsoft 365 roadmap item 71375).
Originally, Microsoft only supported Play My Emails for mailboxes served in the U.S. Office 365 region. Now they are deploying the set of services to support Play My Emails (including making sure that delivery of voice-enabled email is secure and meets compliance standards) to an expanded set of Office 365 datacenter regions. Among the Cortana services optimized for each region are:
Text to speech engine to play messages in a local accent (countries have multiple accents, so it is probably more accurate to say an accent that is more local than the U.S. English originally available for Play My Emails).
Speech recognition engine tuned for local accents. Local argot is enormously broad. For instance, within the U.K., the English spoken in Somerset is markedly different to that in Newcastle. That's just England and doesn't take Scotland, Wales, or Northern Ireland into account. In other words, the accent you hear might not be exactly what you expect, but it won't be synthesized American English.
Expanding from a single-region to making the background services needed by Play My Emails more broadly available within Office 365 is a major step forward. The first set of supported countries are those announced at Ignite 2020: Canada, the U.K., Australia, and India (all in English). Smaller go-local regions like Norway, Switzerland, and South Africa and the sovereign clouds are not currently supported. A Microsoft representative told me that: "the list of supported languages, countries, and datacenters will expand over time as we continue to expand the availability of Play My Emails."
Allowing Play My Emails to be Worldwide
When I tried to use Play My Emails at Ignite 2019, it wasn't possible to fool the app into playing emails by configuring your device to appear as if it was in the U.S. I tried many iterations of this approach and bugged quite a few engineers into helping me. All attempts and many device reconfigurations failed. The introduction of a new Eligibility API to check if a device can run Play My Emails means that it is now possible to configure devices to use Play My Emails if your mailbox is in one of the supported regions. If this is the case, you can configure your phone as follows:
Phone location: Any of the supported countries.
Phone language: English (any of the dialects like UK English will work).
I'm based in Ireland and my mailbox is in the EMEA region. I tested by reconfiguring my iPhone to use the U.S. region. Figure 1 shows the settings on my iPhone (I have not tested Android).
Image 1 Expand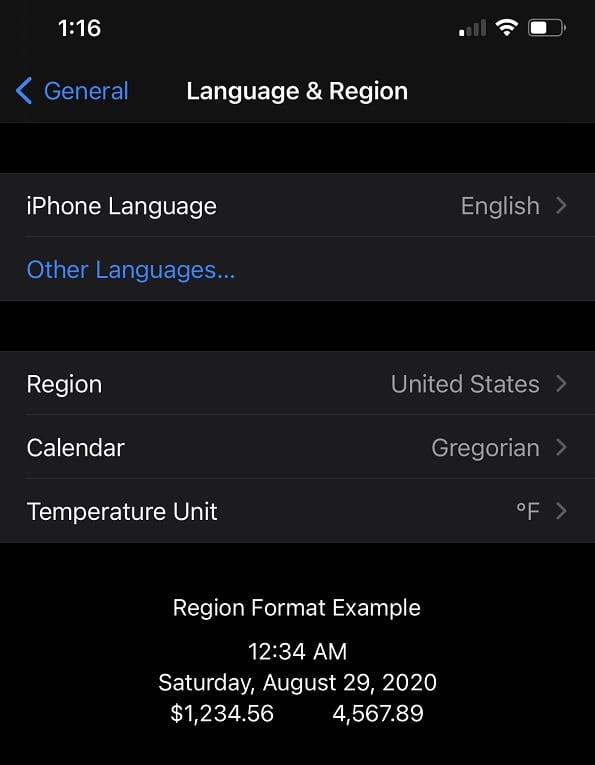 The reconfiguration means that Play My Emails accepts that you're happy to be treated as a U.S. user. You won't get messages read out in the local accent selected by Microsoft, but the app works. In countries where many regional variations of dialect and pronunciation exist, you only ever end up with a computerized "standard" voice.
Using Play My Emails
Once the device is configured, plug in your favorite headset (I use AirPods Pro) and your mailbox is at your mercy. Play My Emails looks for new email and processes message threads in the logical sense of developing the story by reading the oldest message first. You'll also be told about any changes have occurred in your calendar that affect events in the next 24 hours.
Very soon I discovered that a good proportion of the email I receive is not suitable for reading aloud. Notifications of orders received and being processed, reservations made, notifications of missed conversation in Teams and so on sound pretty unattractive when read by Play My Emails. Although you can listen to Play My Emails navigate its way through an Amazon confirmation message, it's much more productive to glance at the first line of many notifications and delete them unread. I ended up using the skip function a lot.
If enabled for Exchange Online mailboxes, Play My Email only reads messages from the Focused Inbox. This is a good reason to train Outlook which messages are important to you and so avoid the boring stuff appearing in the Focused Inbox. Apart from email, it's also important to note that Play My Emails can manage calendar events. Microsoft's post on calendar management recommends Surface Earbuds, which I thought were dreadful and returned soon after receiving them.
But those messages Play My Emails did read (Figure 2) were fine and I quickly became accustomed to listening to whatever interesting showed up in the inbox while in the car or walking the dog. Voice commands (such as skip, flag, archive, and delete – here's the full list) worked as expected and you have a choice between Cortana's male or female voices to read the email.
Image 2 Expand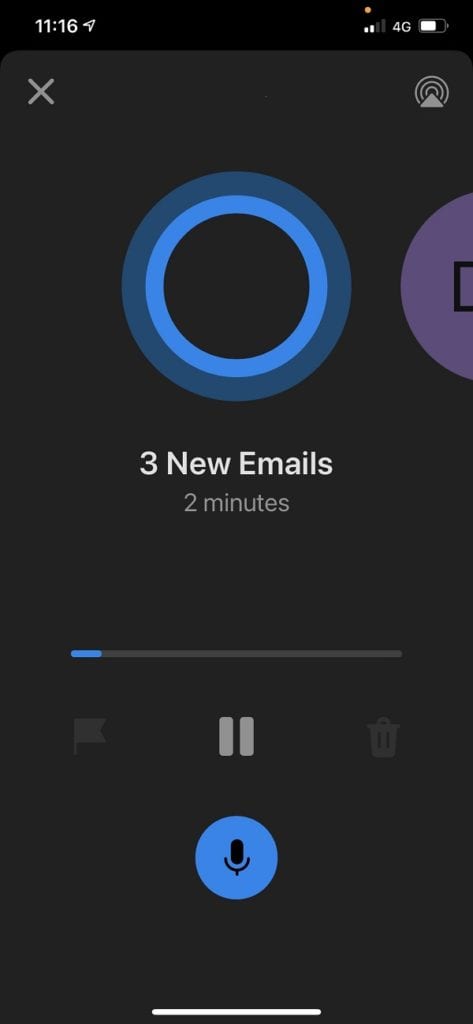 Play My Emails also works for users with Outlook.com or Gmail.com accounts.
Cortana in Teams Next?
I don't know if the same magic will need to be done to make Cortana in Teams (now available for English-language Teams mobile clients in the U.S.) available worldwide. Like Play My Emails, Cortana in Teams is due to expand to Australia, the U.K, Canada, and India.
Personal Choice
Some will love Play My Emails. Others will hate the thought of Cortana (or any technology) reading their email. It's a very personal choice. Now that Microsoft has made Play My Emails available worldwide in English, the next minor challenge is to expand to deal with all the other languages used within Office 365. There's some work to do.