A few months back, we started hearing about a new service coming from Microsoft called 'Cloud PC'. As the name suggests, it's like your own computer but in the cloud – or more specifically, your own personal desktop in the cloud.
If you are thinking that this sounds a lot like Windows Virtual Desktop, you are not wrong, but this appears to be either an extension or an evolution of the product to make it easier to use, The solution will allow you to use your own device as the conduit to connect to your 'Cloud PC' where you can have access to all of your corporate content as well as the ability to easily scale up the hardware running your virtual device.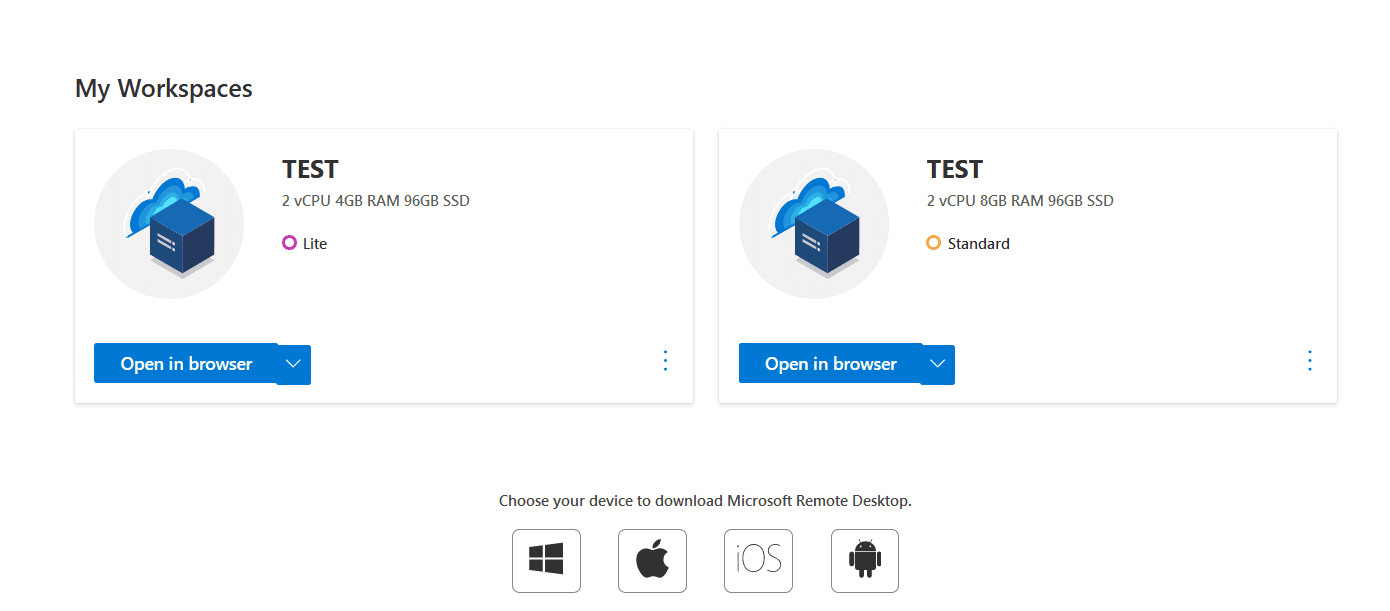 Back in July, Mary Jo was able to dig up a few bits of information about Cloud PC and how Microsoft was framing the product: "modern, elastic, cloud-based Windows experience [that] will allow organizations to stay current in a more simplistic and scalable manner". As you would expect, this product will be part of Microsoft 365 and licensing is expected to be on a per-user basis.
And thanks to Walking Cat, we have a few more details to share about the upcoming service.
For starters, there appear to be at least three tiers for your 'Cloud PC'.
Medium – 2 vCPUs, 4GB of RAM, 96GB SSD
Heavy – 2 vCPUs 8GB of RAM, 96 GB SSD
Advanced – 3 vCPUs, 8GB of RAM
Microsoft is saying that Medium is targeted for general-purpose computing and that is optimized for cost and flexibility, Heavy is targeted at those who need to optimize for speed and performance, while Advanced is optimized for scalability and data processing.
If you want to take a look at the service today, you can head on over to cloudpc.Microsoft.com but as of the time of this post going live, there is not too much to see.
Based on what we know so far, you should be able to access your 'Cloud PC' from nearly any type of device but the website does suggest that you will need download the Microsoft Remote Desktop app to make the process of connecting to your virtual desktop even easier.
Given the significant movement towards remote work during the year and how Microsoft pitches and positions its 'Cloud PC' product, this could be a simple and effective way to enable remote work from personal devices that are not powerful enough or running the right SKUs of Windows, to perform work-related tasks.
With the website now in the early phases of development, it looks this new feature could be ready to roll out in the near future. But, without knowing if the backend is wired up for retail operations, I wouldn't start holding your breath quite yet.