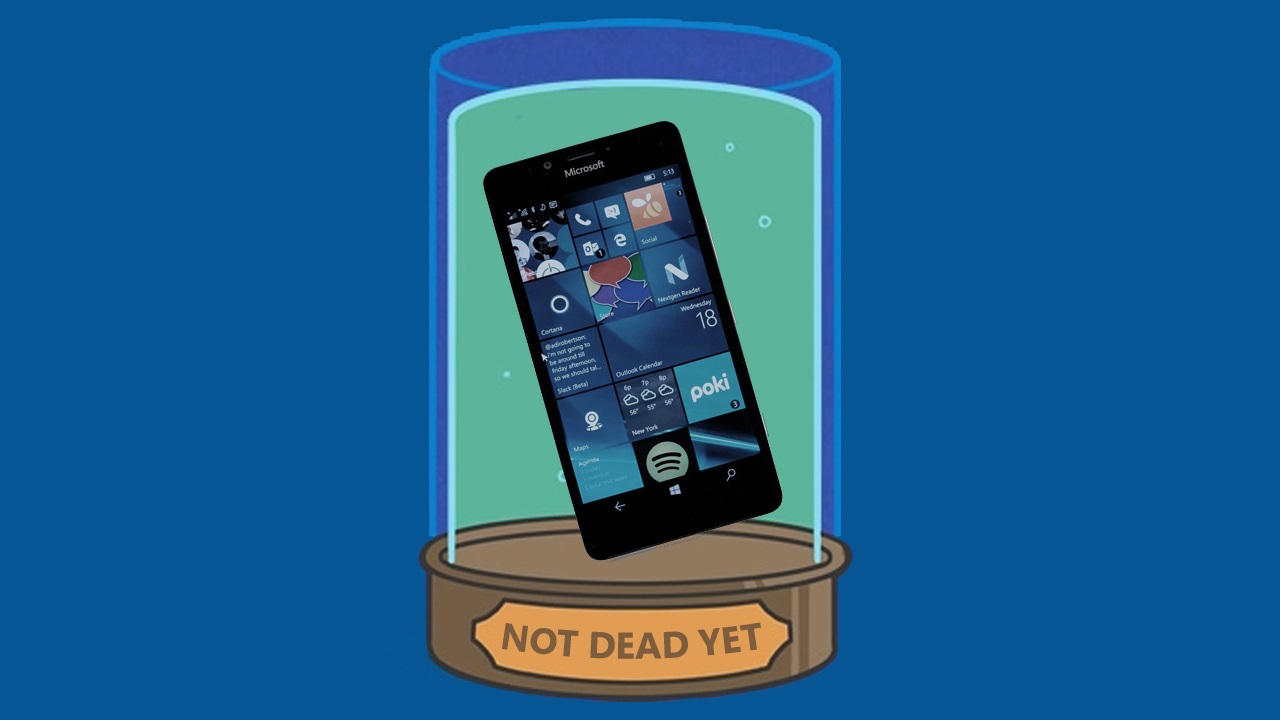 Because it's that time of the quarter, this edition of Short Takes looks exclusively at Microsoft's quarterly earnings announcement.
Note: Microsoft announced the financial results for its fiscal year 2017 third quarter on Friday, delivering net income of $4.8 billion on revenues of $22.1 billion, narrowly missing analyst estimates. Brad has already written up a news story covering this announcement, so I will dive into the results and the post-earnings conference call here.
"Microsoft dips 2% as revenue misses expectations" "Microsoft meets expectations with $23.6B in revenue"
Um.
Office 365 growth is perhaps the biggest news to come out of this announcement
Microsoft CEO Satya Nadella started off the post-earnings conference call with press and analysts by stating that one of its most important product lines had "crossed a major milestone": There are now over 100 million monthly active users of Office 365 commercial (in addition to 26.2 million Office 365 consumer subscribers). "Office 365 commercial seats grew 35 percent year-over-year, and revenue is up 45 percent in constant currency," he noted, and I believe this may be the most important data point to come out of this announcement. Why? Because when you talk "digital transformation," as Microsoft does incessantly these days, you have to look at the software giant's own transformation first. And Office 365 is the bellweather of this transformation, and its success—or lack thereof—will determine how well this company can transition into its future as a cloud services provider. I have questions about the size of this market, and will point out that 100 million is just 1/15th the size of the overall user base for Office in its heyday. (And while Office 365 revenues jumped 45 percent, overall Office commercial revenues were only up 7 percent, which is an interesting indication of their relative sizes.) But this is indeed a big milestone, and a positive step forward. Note too that Tony Redmond wrote about the Office 365 results as well.
"Microsoft will cut services to standalone Office users so they'll subscribe to Office 365"
Sure. That Office 365 growth has to come from somewhere.
Commercial cloud business is not so cloudy
Speaking of Microsoft's future, Nadella noted that its "commercial cloud annualized revenue run rate now exceeds $15.2 billion," an interesting metric that is meant to define how well the firm is doing against Amazon, the market leader. (Which, by the way, has a $14 billion annual run rate.) Concrete numbers are hard to come by—insert your favorite cloud joke here—but Microsoft CFO Amy Hood noted that commercial cloud revenue grew 52 percent. I assume that YOY, and not a run rate comparison, which is financial smoke. But maybe that's just wishful thinking on my part: Microsoft's financial announcements are, by design, an exercise in cherry-picking only the good news.
"Microsoft's cloud business is growing almost twice as fast as Amazon's"
Well, I'm sure Google is doing just fine as well. What's that? Ah.
LinkedIn delivers positive results, unlike a certain other acquisition
This was the first full quarter in which LinkedIn—which Microsoft purchased for an astonishing $26.2 billion in December—factored into Microsoft's financial results. Unlike the disastrous Nokia acquisition of 2014, the software giant says this one is going well, and Mr. Nadella noted that the service was "a growth opportunity" for Microsoft as it becomes ever more integrated into Dynamics 365, Office 365 and its other products and services. Amy Hood noted that LinkedIn has already had a positive impact on the company by contributing about 4 points of revenue (or $975 million) and gross margin growth. Microsoft also appears to be a good steward for LinkedIn, with many improvements to the client and service, and user engagement (e.g. usage) was up 20 percent this quarter. And LinkedIn now boasts 500 million members.
"LinkedIn brings in nearly $1 billion for Microsoft"
So just 26 more quarters of this and that investment will be paid off. Oh right. Revenues, not profits.
Intelligent cloud surges in the quarter
Microsoft's so-called intelligent cloud business—Azure, server, and so on—grew 11 percent in the quarter to $6.8 billion in revenues. Server and cloud services grew 11 percent—note that Microsoft commingles those two very different things to help mask the cost of the digital transformation—and Azure revenue increased an incredible 93 percent … to some number. Microsoft's not saying. You know. As always.
"In our OEM business, we anticipate that [future] revenue growth will be more aligned with the overall PC market"
Yes. But is that good or bad?
Windows 10 remains an open question
Last October, Microsoft revealed that Windows 10 had hit 400 million active users, and … then they've never updated that figure. It's possible they will now do so at BUILD, which begins in about 10 days, but I find the lack of updates here troubling, and a sign that uptake has slowed dramatically. But the Windows business itself is surprisingly unshaken, thanks to a (hopefully) stabilizing PC market, which is now only about two-thirds its peak size of seven years ago. And customers are buying more premium PCs, which makes sense, and those machines have a higher mix of premium Windows licenses, which helps on the revenues side. So how's Windows 10 really doing? I have no idea.
"We now have more than 150 exclusive HoloLens apps in the Store"
So, two apps for every HoloLens user then. Nice!
Surface revenues plummet
Many analysts have questioned why Microsoft hasn't at least revised Surface Pro, its most popular (arguably only popular) hardware product in a timely fashion. And this quarter, we saw the problem with not doing so: Surface revenues fell 26 percent to $831 million (from $1.3 billion a year ago), and Microsoft admitted the results did not meet its expectations. The issue, Nadella says, is tied to "end of product life cycle and increased price competition," meaning, "we forgot to rev Surface Pro and there are 117 less expensive Surface Pro clones in the market now." The Surface results were so bad, they helped drag down the overall devices revenues by 51 percent. Here's my take: Microsoft is trying to maximize the impact a new Surface Pro can have, and it misjudged the timing by one quarter. Just ship the damn thing.
"Operating expenses declined 11 percent from lower Phone expense and Surface launch-related marketing spend in the prior year"
Yes, Microsoft saved money by killing Windows phone and not launching a new Surface in the quarter.
RIP, Microsoft's phone hardware business
Two years ago, Microsoft announced that it was winding down its in-house Windows phone hardware business—e.g. what used to be Nokia—establishing a two-year plan in which it would reduce losses each quarter by making fewer and fewer of the unpopular and poorly-selling handsets. That two-year plan ends in the current quarter, but Microsoft basically hit its target in the previous quarter, noting that it "had no material Phone revenue" in the quarter. So, Mission Accomplished, I guess.
"In Devices, we expect revenue to decline with negligible revenue from Phone"
So the next step down from "no material revenues" is "negligible revenues."
Gaming is as vague as ever
Microsoft noted that its gaming business—what we might call "Xbox"—grew 4 percent in the quarter with Xbox Live revenue growth offsetting hardware (read: Xbox One console) revenue declines. This explains, I think, Microsoft's push to take Xbox Live cross-platform with Windows 10, as getting Windows 10 users onboard is frictionless, whereas selling hardware consoles to customers to hard work. Xbox Live active monthly users jumped 13 percent across these platforms (to some unknown number) and Xbox software and services revenues grew 7 percent. Microsoft sold some number of Xbox consoles, but they'll never tell us that of course.
"In Gaming, we expect to see continued healthy user engagement on our Xbox platform"
Neat. But do you expect to see more console sales?