Paul Thurrott's Short Takes: Microsoft Earnings Special Edition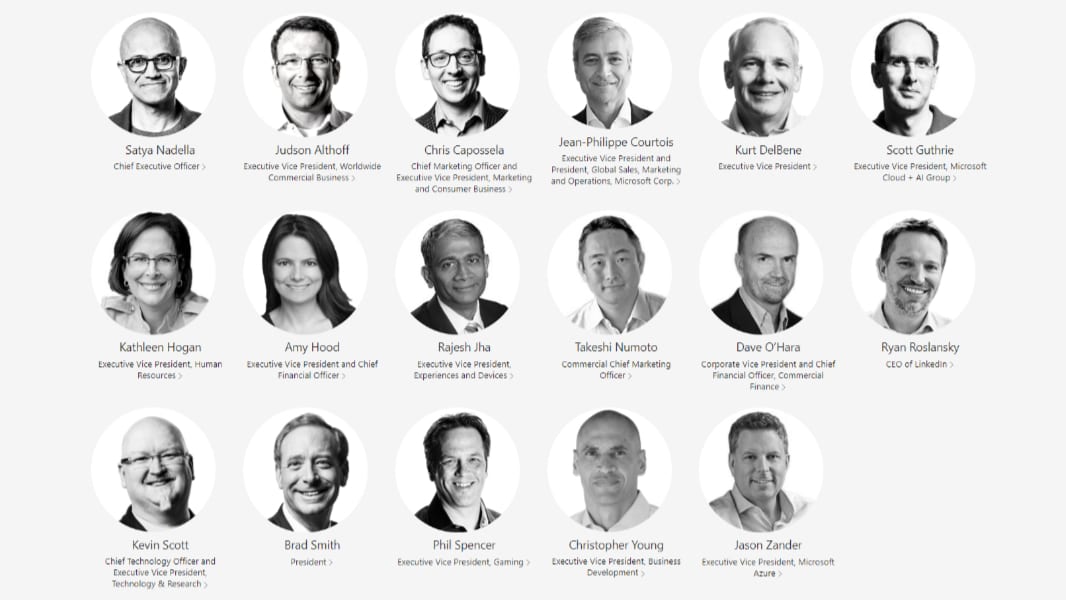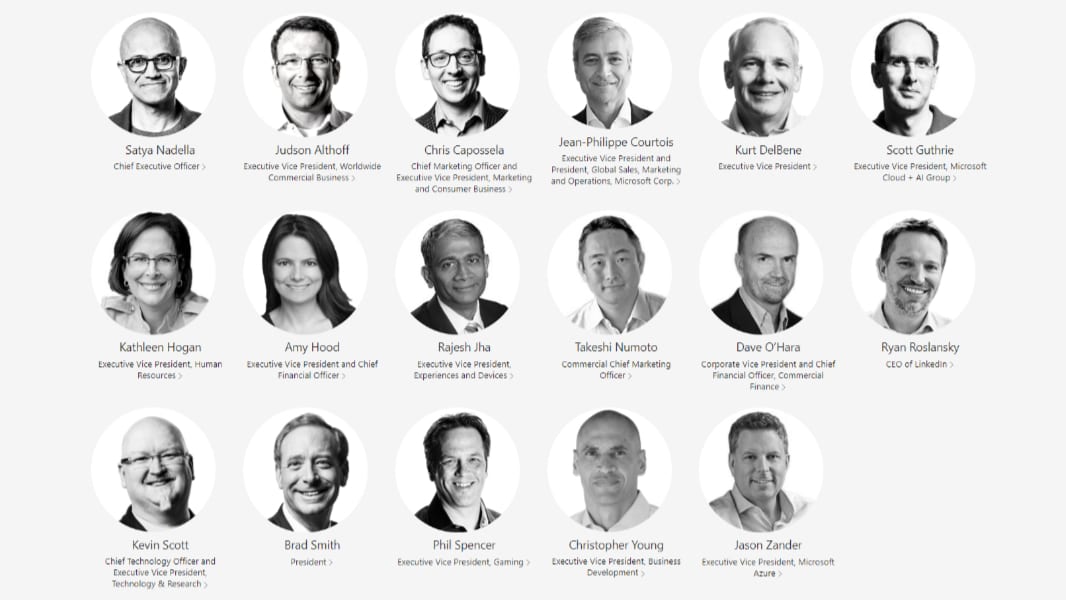 Because Microsoft announced its quarterly earnings this week, this edition of Short Takes looks exclusively at the results across all of the software giant's major business units.
Note: On Tuesday, Microsoft reported that it earned a net income of $15.5 billion on revenues of $41.7 billion for the quarter ending March 31, 2021. Here, we'll take a closer look at the quarter, based in part of information the firm communicated during its post-earnings conference call.
Business unit breakdown
Microsoft has three primary business units and they had been running neck-and-neck, revenue-wise, for several years. But over the past several quarters, the cloud-based businesses have started to break away from the pack. This quarter, Intelligent Cloud was the biggest of Microsoft's businesses, with $15.1 billion in revenues, a year-over-year (YOY) gain of 23 percent. Productivity and Business Processes was Microsoft's second-biggest business in the quarter, with $13.6 billion in revenues, a gain of 15 percent. And More Personal Computing delivered $13 billion in revenues in the quarter, a gain of 19 percent.
"Microsoft Earnings: What to Look for from MSFT"
Big numbers followed by lots of zeros?
Windows 10 hits 1.3 billion active users
It was almost a throwaway line in Microsoft's post-earnings conference call, but Microsoft CEO Satya Nadella provided a new usage milestone for Windows 10. "People are turning to Windows PCs more than ever to stay connected, productive, and secure," he noted. "Windows 10 now has more than 1.3 billion monthly active devices." (I just say users above because some users will have multiple Windows 10 devices, while some Windows 10 PCs will have multiple users.) Microsoft previously hit the 1 billion usage milestone last March, roughly two years after its original plan. But I already wrote a stunning teardown of that debacle, which is interesting to look back at now. But whatever. 1.3 billion is 1.3 billion. It's a big number.
"Here's what top Wall Street analysts had to say about Microsoft's earnings report"
"YOWZA!" and "HOLY GUACAMOLE!" were among the quotes.
Office subscriptions surged
Microsoft splits its Microsoft 365/Office 365 business into commercial and consumer segments, and it's fair to say that the success of the former has wildly exceeded that of the latter in this age of subscription services. The software giant revealed yesterday that Microsoft 365 for consumers—that is, Microsoft 365 Personal and Family—now has over 50 million subscribers for the first time. But its commercial subscriber base is much bigger, and it's growing much faster. Here, Microsoft reported that it now has about 300 million seats out in the wild, a gain of 15 percent YOY, and revenues from that business grew by 22 percent.
"Microsoft Office 365 still the top target among phishing attacks"
USA! USA! USA!
Microsoft Teams usage surged too
Perhaps not surprisingly, Microsoft Teams, which we should regard as the core Microsoft 365 platform, has exploded in usage again as well. Microsoft says that Teams now has over 145 million daily active users, almost double the figure from one year ago. But that growth comes with a great cost for the users: "We are accelerating our innovation, adding over 300 features over the past year, including more than 100 new capabilities so far in 2021," Mr. Nadella said. "New inclusive meeting experiences for hybrid work, including custom gallery views, enable anyone to be seen, heard, and participate – whether they are at home, in a meeting room, at an office, or on a factory floor."
"Microsoft Teams was down worldwide for many users for two hours"
Wow, two hours. This is the worst thing that's happened in the past year.
Yes, even LinkedIn surged
I don't usually cover LinkedIn all that extensively, since it's unclear whether the business is profitable and what, exactly, it brings to the broader Microsoft ecosystem. But the software giant did provide some hard numbers this week, and that's always interesting: LinkedIn now has 756 million members and usage was up dramatically in the quarter: Conversation volume was up 43 percent, content sharing increased by 29 percent, and hours spent in LinkedIn Learning increased 80 percent. 60 percent of the Fortune 500 use LinkedIn Learning to skill and upskill their employees, Microsoft says, and annual revenues exceeded $3 billion.
"Microsoft says LinkedIn topped $3 billion in ad revenue in the last year, outpacing Snap and Pinterest"
Snap and Pinterest? Did it outpace Pilsbury too?
Xbox continues to race forward
Coming off of its biggest console launch ever—a miracle, given how hard it still is to find the Xbox Series X|S—Microsoft's Xbox business continues to show amazing growth. Overall gaming revenue in the quarter was up 50 percent YOY. Xbox content and services revenue grew 34 percent YOY. And Xbox hardware revenue grew an incredible 232 percent (thanks largely to the fact that there was no new hardware in the year-ago quarter). Minecraft now has about 140 million monthly active users, up 30 percent YOY. "In gaming, we continued to see record engagement and strong monetization across our platform, as well as demand that significantly exceeded supply for our Xbox Series X and S console," Microsoft CFO Amy Hood said.
"Sony has shipped 7.8 million PlayStation 5 consoles"
Oh, right. Sony. Yeah, um. They're doing OK too.
Azure continues its torrid pace
We keep wondering when Azure will fall below double-digit growth, and while that may happen eventually, it didn't happen this quarter. Not even close: Azure revenues grew by a healthy 50 percent year-over-year, with Microsoft piling on new and improved Azure services at an almost alarming rate. There's Azure Arc for hybrid deployments. Azure Synapse for data analytics. Azure Machine Learning for building advanced AI models. SQL Server on Azure for hyper-scale databases. Azure Cognitive Services for building applications that can "see, hear, speak, search, understand, and accelerate decision-making." Azure Percept for deploying AI on the network edge. Azure Confidential Computing for data protection. And probably 11,000 more. Who can even keep track of this stuff?
"Microsoft Shows Off Its First Azure Orbital Ground Station"
"Orbital ground station" is sort of an oxymoron, isn't it?
Microsoft didn't have a lot to say about Surface
I saw at least one report claiming that Microsoft's revenues were driven in part by Surface, but that's not the case: Surface revenues grew just 12 percent, which was lower than Microsoft expected, blaming supply chain issues and "execution challenges in the commercial segment." Interesting. But the software giant didn't really have much more to say about Surface this quarter. And when it looks forward, it sees more bad news: Surface revenues are expected to decline "in the mid-teens" in the current quarter because of poor comparables with the previous year's COVID-based gains. If only there could be another pandemic!
"Microsoft Q3 2021 earnings: strong Xbox and Surface growth"
Nope.