Triaging OneDrive Sync Issues is About to Get a lot Easier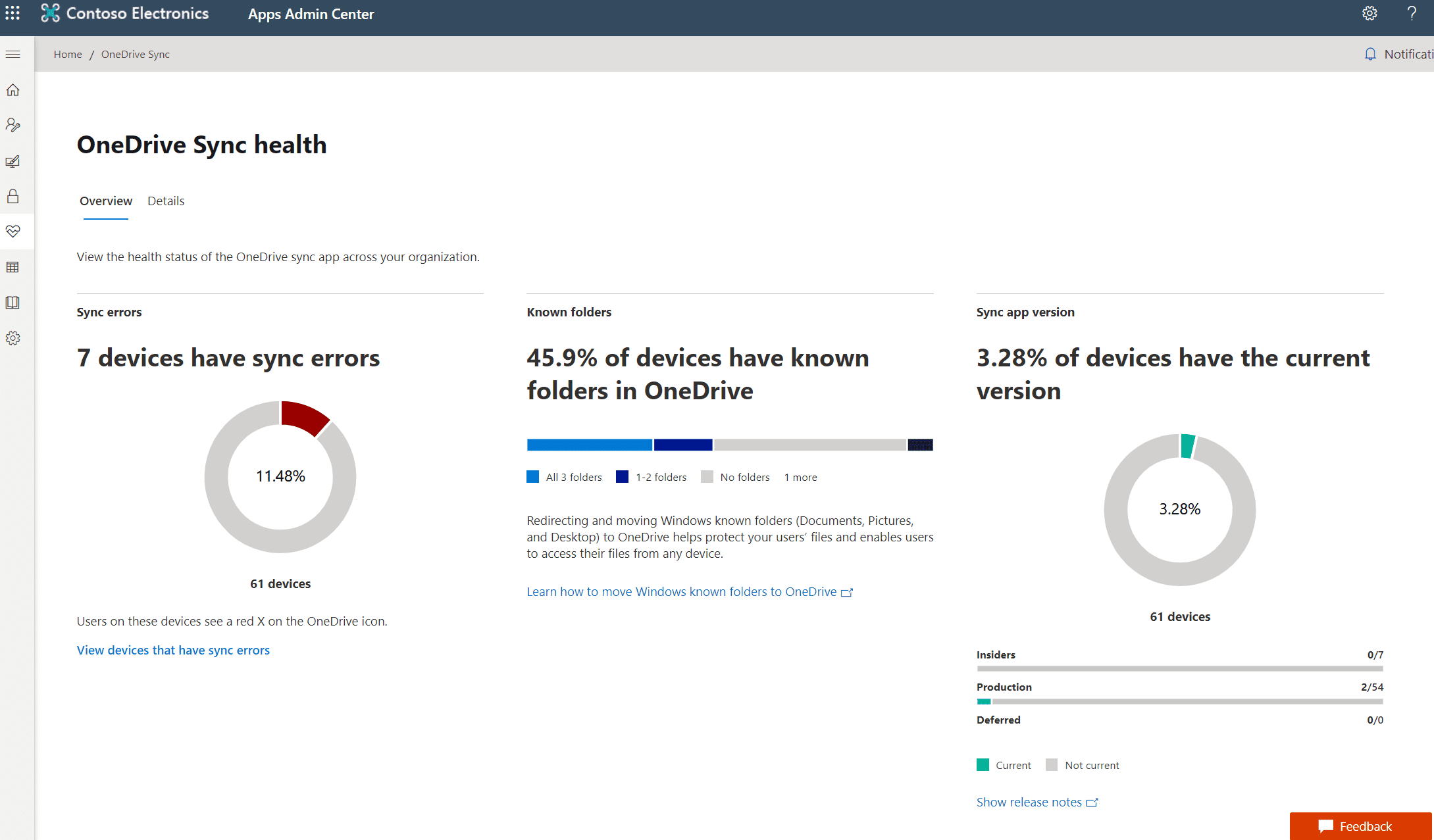 Microsoft's OneDrive document sync and storage service is the backbone for many users' and keeping data synced across devices is the primary feature of this tool. To put it simply, put your content in OneDrive and it will be available on nearly any type of device that you will use for productivity purposes.
But from an admin perspective, it can be challenging when a user puts in a ticket that their OneDrive content is not syncing as expected. While it's easy to recommend making sure your Internet connection is strong and rebooting your machine, a new report in the admin center will provide a much deeper level of clarity.
With the new report called OneDrive sync health, admins will be able to monitor sync app versions, sync status, sync errors on individual devices, and monitor the deployment progress of Known Folder Move. The new dashboard is in public preview starting today and should be completed by early June, according to Microsoft.
The insights that can be pulled out of the report are high-level summaries to the ability to drill down to a specific device. It's the drill-down functionality that should help when a specific user raises an issue about their content not syncing across their devices.
As of right now, this feature is admin-facing and requires you to opt-in to see the dashboard. If your tenant does not currently have the dashboard available, as long as Microsoft hits their deadlines, you should be able to see this report in a couple of weeks once it hits general availability.