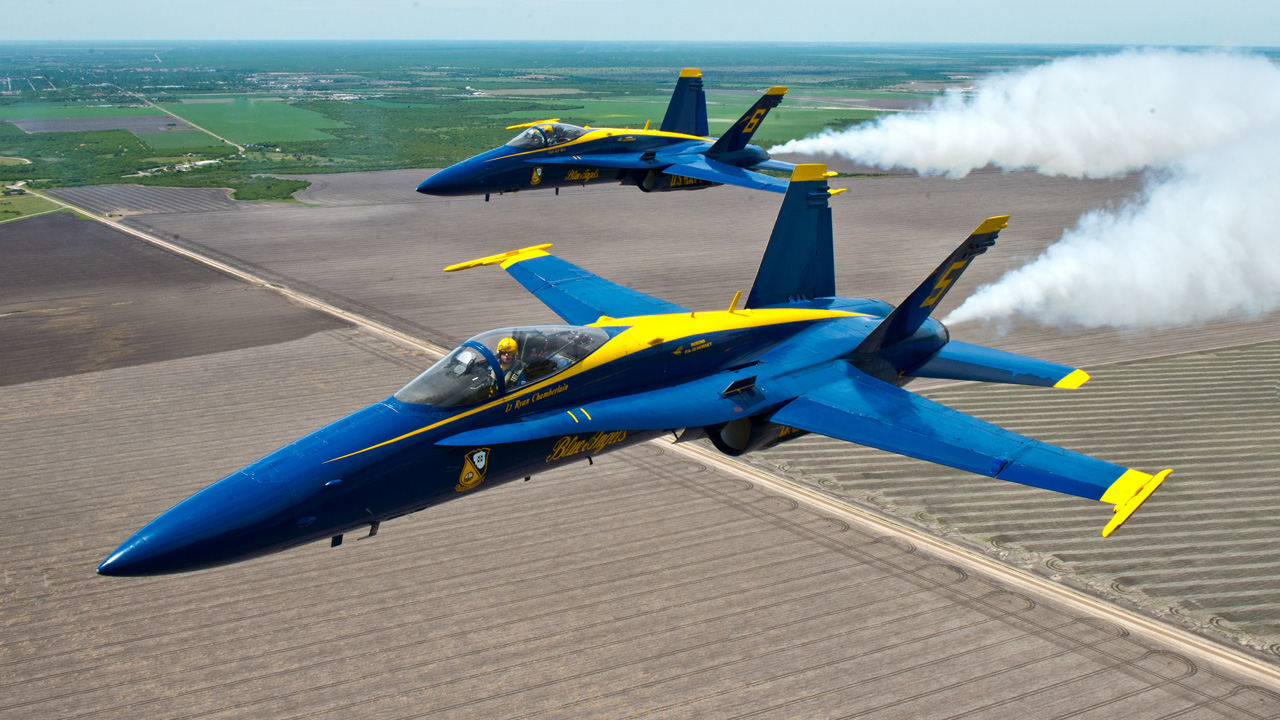 Because quarterly earnings are in the air, this edition of Short Takes focuses on Microsoft's earnings announcement this week.
Note: As Brad reported last night, Microsoft this week reported net income of $6.6 billion on revenues of $24.5 billion for the first quarter of fiscal 2018. The firm reached a number of milestones in the quarter, which I'll examine here. —Paul
MSFT: New quarter, new revenue reporting standard
Microsoft has once again introduced a new revenue reporting standard, in this case ASC 606. The firm was nice enough to report its results in a way that makes things comparable with the same quarter a year ago. "The adoption of this standard had several impacts," Microsoft's Chris Suh noted during a post-earnings conference call, "but most materially the revenue recognition for Windows 10 OEM licenses and the license component of on-premises annuity contracts." In other words, a side effect of this kind of change is that it is now basically impossible—and will become more so over time—to compare the firm's subsequent results with those of the past. And there is a cynical part of me that believes that is the real reason for the change, especially for those two exact things: Old-school Windows licensing (the past) and cloud subscriptions (the future). The good news? No more GAAP (generally accepted accounting principles)/non-GAAP silliness. It's all GAAP going forward.
"Microsoft and Harman Kardon built a smart speaker that's more speaker than smart"
OK, that one is pretty good.
MSFT: Microsoft talks hybrid, not transformation
People who report about Microsoft for a living often joke about starting a drinking game in which you take a shot anytime someone from Microsoft utters its trendiest in-word during a public appearance. My vote for the drinking game word during the post-earnings conference call was "transformation," which was a pretty safe bet. But as I listened, I began to realize that the theme of this call was in fact "hybrid," which is, of course, a key Microsoft advantage and differentiator as its enterprise customers move to the cloud. And if you're keeping score, Microsoft uttered the word "hybrid" 9 times during the call, vs. only 5 for "transformation" and "transform." So that's interesting, and it may show an interesting shift away from something vague ("we will help you in your digital transformation") to something a lot more concrete ("only we offer hybrid solutions you can trust"). Smart. Also, in the Q&A at the end of the call, Nadella expanded on this term: "When we say hybrid, we never thought of it as some kind of a temporary state, but we always thought the edge and the cloud was going to be where the application pattern was, in fact, going to get to … hybrid computing is this architectural pattern of intelligent cloud, intelligent edge." In other words, hybrid is the destination.
Satya Nadella: "Let's double-click on hybrid"
Mr. Nadella, do not ever use that wording again. Ever.
MSFT: Microsoft talks integration too
There was another bit of strategy talk that stood out for me in that call: Microsoft noted that we would see "more product integration" in the current fiscal year (meaning through June 2018). This was in reference to LinkedIn integration into the rest of Microsoft, but it may as well have been about a broader strategy to get the company's commercial offerings lined up. For example, Microsoft 365 is a broader offering that combines Office 365, Windows 10, and its enterprise management solutions. And Microsoft noted that it is integrating "AI and cognitive services" into various offerings, like Microsoft Teams, to make them smarter. I bet we see a lot more of that in the coming months too. By which I mean, fewer standalone silos and more combinations of offerings being provided at a discount. I've often said that the future of Microsoft is the cloud, which I've thought of as Azure and Office 365. But maybe this is really something called Microsoft 365, which is basically all of it.
"Microsoft Has Stopped Manufacturing The Kinect"
Sorry, the what now?
MSFT: Microsoft exceeds $20 billion in commercial cloud ARR, again
Microsoft loves to talk annualized run rate numbers, especially for its cloud businesses. The idea is that you take the revenues you earned in that one quarter, multiply by four (for a fictional year of such earnings) and arrive at a big, fat, happy number. So for the most recent quarter, Microsoft noted that its ARR for "commercial cloud" is now $21.5 billion, meaning that its nebulous commercial cloud "business" (really, a set of offerings that span multiple businesses) earned revenues of ~$5.4 billion. Which is great. Though I'd point out that the ARR for this non-business was, at $23.5 billion, higher last quarter. We don't normally compare results quarter over quarter, I know, but this is the cloud, and you'd expect subscription-based revenues to be on less of a peak/valley thing. Also, you'd expect a growing business to—I don't know—grow. Did I mention that commercial cloud isn't really a business at Microsoft yet? Good.
"Microsoft's plan to become a major cloud competitor is working"
Insightful.
MSFT: Intelligent cloud hits $6.9 billion
Microsoft's Intelligent cloud business—yes, this one really is a business—hit revenues of $6.9 billion, up 14 percent from the same quarter a year ago. This one includes such cloud products as Azure, EMS, and, wait for it, on-premises Windows Server too, because I don't know why. Most notable here, perhaps, is Azure, which grew 90 percent revenue-wise, to some undisclosed number. Server, meanwhile, hobbled along with just 2 percent growth, most likely because Microsoft doesn't exactly market the hell out of that stuff anymore. (Microsoft actually noted "declines in custom support agreements for Windows Server 2003.") Also notable: the EMS installed base hit 55 million users in the quarter.
"Satya Nadella just hit one of Microsoft's most ambitious goals a year early"
Fastest phone wind-down ever?
MSFT: Office 365 surges
Revenues in Microsoft's Productivity and Business Processes business—yes, that's its name—grew 28 percent to $8.2 billion with better-than-expected results from Office 365 commercial (which I assume contributed tons) and LinkedIn (which contributed $1.1 billion in revenues). Office 365 is going gangbusters, particularly in commercial, where revenue growth was 42 percent and the number of commercial seats (e.g. "users," of which there are now 120 million) grew 32 percent. And that rate of growth has been pretty consistent for at least five straight quarters. On the consumer side, the subscriber base grew to 28 million users, up from 27 million a quarter ago and 24 million a year ago. In other words, there are almost 150 million active Office 365 users across commercial and consumer. Mostly commercial.
"Best Windows 10 apps this week"
Try to imagine the hell of writing that waste of time.
MSFT: Windows 10 is … still a thing, I guess
Windows 10 gets lumped into Microsoft's More Personal Computing business, which is about as lousy of a name as you're ever going to see. (I think of it as the island of misfit businesses.) Given current market conditions, you won't be surprised to know that Microsoft has not provided an update on the Windows 10 user base size (500 million as of last May). And that consumer revenues from Windows 10 were down 1 percent. That said, commercial/Pro Windows 10 revenues jumped 7 percent, thanks to higher-priced premium PCs.
"Microsoft is reportedly working on a foldable, ultra-portable Surface device"
I just hope its every bit as successful as Windows phone.
MSFT: Surface Laptop gets a nod, growth not so much
With two major product launches ahead of the quarter—Surface Laptop and the new Surface Pro—Microsoft's Surface business surged after two straight quarters of declines. Microsoft says that Surface revenues were up 12 percent, "driven by sales of the new Surface Laptop in both the commercial and consumer segments." But that seems like slow growth given these major releases. And we're comparing this to a quarter, last year, in which we hadn't seen new products in several months. Frankly, this should be concerning. Also, for some reason, Microsoft actually noted that "Phone revenue was immaterial and did declined by $315 million." So I assume phone revenues were negative $315 million. (Microsoft promises no more mentions of phone after the next quarterly results.)
"Microsoft FY18 Q1 earnings: Surface and Windows up; phone still immaterial"
Yes, someone actually included the word "phone" in a headline about Microsoft's financial results.
MSFT: Gaming is also a thing, apparently
After noting that video games were a $100 billion-plus business overall, Microsoft offered very little information to help us understand how big its piece of that pie is. Microsoft's gaming revenue rose only 1 percent in the quarter to some number it did not disclose, and hardware sales didn't move at all, perhaps due to the pending release of the Xbox One X. What saved the quarter, apparently was software and services, which were up 21 percent YOY, from some undisclosed number. And Xbox Live active users grew 13 percent to 53 million, so about half each on Xbox One and Windows, I'd guess. But as Mr. Nadella at least admitted, Microsoft is "rethinking how [it] measures progress in gaming" because, you know, positive unit sales and revenues aren't really its thing. I do have a theory here, and it ties in nicely with what I perceive to be Microsoft's future overall: Its future in gaming will be in the back-end cloud. "Gaming … gives us a huge opportunity in the cloud," Nadella noted, adding later during the Q&A that the "20 percent growth in what we call software and services, that's perhaps a leading indicator of where we think the opportunity lies … that's probably one of the key numbers to watch as we make progress and execute."
"Everything we now know about the first Snapdragon-powered Windows 10 laptops"
Literally that they are Snapdragon-powered Windows 10 laptops.