Last year, Microsoft started testing a new multi-app kiosk mode for Windows 11. The company announced yesterday that the new feature is now generally available with the latest configuration update for Windows 11 version 22H2.
In Windows 11, kiosk mode allows IT admins to convert a traditional device into a single-purpose device that runs only one or more applications. The feature first made its debut in Windows 10 with support for single-app kiosk mode only. It lets IT admins configure a locked-down experience for different account types.
With multi-app kiosk mode, Windows 11 users can only access pre-selected applications (such as Microsoft Edge and File Explorer). However, the feature will block access to restricted areas via the notification bar, system tray icons, or context menus.
"Ideal for shared devices, multi-app kiosk mode can create different configurations for different users, ensuring they have access to only what is needed to use the device as intended. The locked down configurations present users with the Windows desktop with which they are already familiar, while limiting their access to reduce distractions and potential for inadvertent uses," Microsoft explained.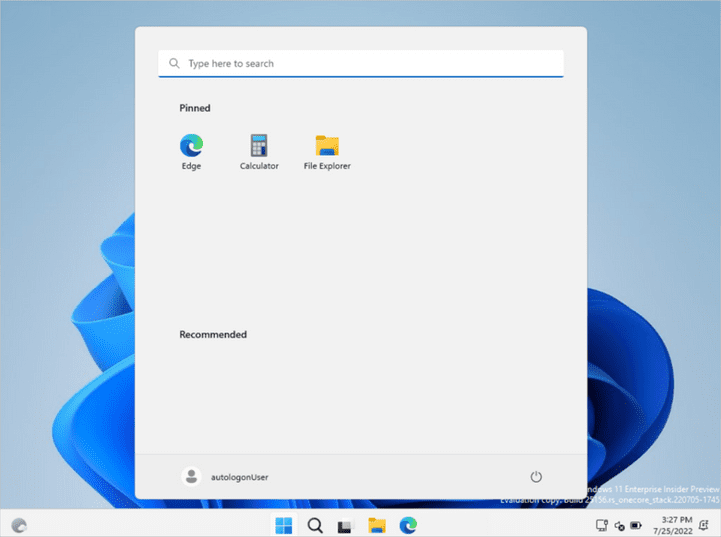 The kiosk mode is especially beneficial in educational and business environments, where a single device is used by multiple individuals. For instance, organizations can set up a Windows 11 device as a kiosk machine to demo a product or promote their business.
Microsoft Intune support for multi-app kiosk mode coming soon to Windows 11
Multi-app kiosk mode follows the Windows 11 design principles, and it doesn't support the Tablet Mode UI. Microsoft also introduced support for multiple monitors for multi-app kiosk mode.
Microsoft says that IT admins can configure muti-app kiosk mode on Windows 11 PCs through PowerShell or WMI Bridge provider. Meanwhile, the company plans to add Microsoft Intune support for multi-app kiosk mode in Windows 11.