For years, I have been trying to find an alternative to Microsoft Word. I have tried nearly every popular text editor that is available and after a few weeks, always end up returning to the classic application.
While Word may not be the coolest kid on the block, it is a staple of the industry for a reason – it has all the features you could ever need and wide support across third-party applications. Microsoft has announced two new updates for Word that will make it feel a bit more modern as well.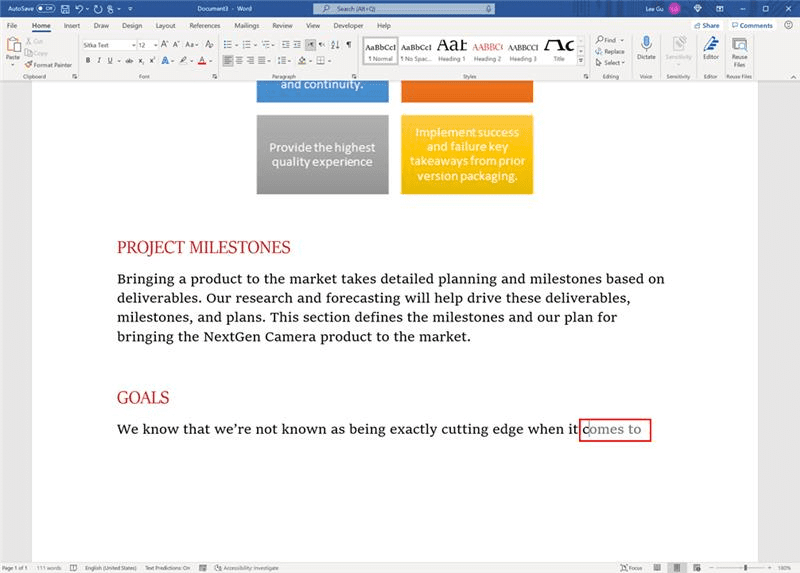 Text predictions, a feature we have seen in email clients, attempts to predict your next word and can help you spell it/insert it into the document. The goal of this feature is to make you a faster writer but also help you avoid common grammar or spelling mistakes.
This feature will start rolling out in preview (MC240605) in February for English users. As you would expect, you will be able to turn this feature off by selecting Text Predictions:On in the status bar and switch off Show text predictions while typing.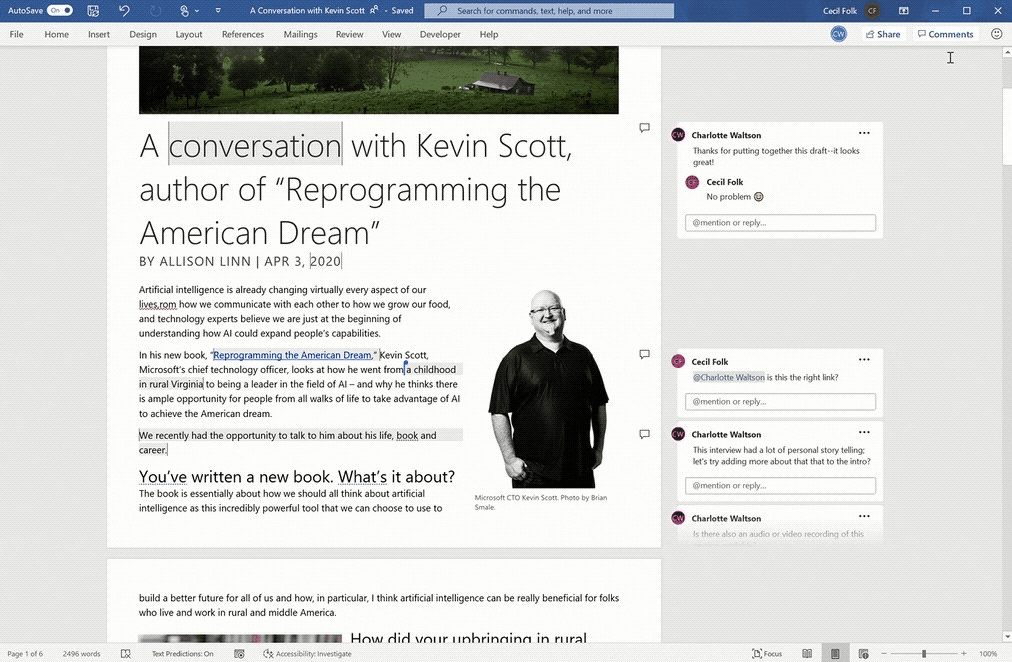 Also coming to Word is an updated commenting experience. When editing a document, you will be able to @mention someone without the notification flagging the tagged user until your comment is complete.
Once the commenting update arrives in Word, this will unify the experience across Word, PowerPoint, and Excel.
While Word is one of the oldest applications made by Microsoft, it was released in 1983, the application has evolved and it's clear that the old dog can still learn new tricks. Look for both of these new features to be available in your app by May of 2021.