Microsoft is getting ready to end support for its almost 9-year-old Windows 8.1 operating system on January 10, 2023. The software giant will begin pushing end-of-support notifications to Windows 8.1 users next month, giving them plenty of time to consider other options.
As a reminder, Microsoft offered Extended Security Updates for Windows 7 to help small and medium-sized businesses plan their upgrades. However, the firm has no plans to provide any such option to Windows 8.1 users.
"Microsoft will not be offering an Extended Security Update (ESU) program for Windows 8.1. Continuing to use Windows 8.1 after January 10, 2023 may increase an organization's exposure to security risks or impact its ability to meet compliance obligations," Microsoft noted on its support page.
Microsoft released Windows 8.1 back in October 2013 with the Start menu button that was removed in the original Windows 8 release. Meanwhile, an additional update to the operating system also brought many other improvements, but it still failed to gain traction from consumers.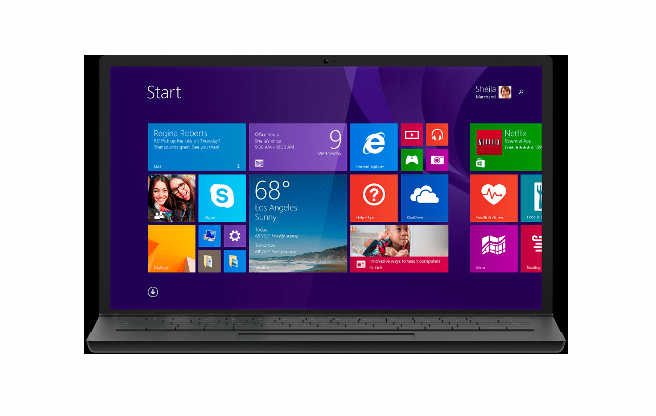 Windows 8.1 users will need to plan upgrades within six months
Once the support officially ends in January, Windows 8.1 will stop receiving security patches and will be vulnerable to viruses and malware. Microsoft highly recommends consumers and businesses to switch to Windows 10 to continue receiving security upgrades and feature updates.
Microsoft previously offered free upgrades from Windows 8.1 to Windows 10, but that is no longer the case. Users will need to install the OS on their devices manually, and you can check out our How-To guide for more details. Unfortunately, people who want to use Windows 11 will need to buy a new PC that meets the minimum system requirements.
"If you have an older PC, we recommend you move to Windows 11 by buying a new PC. Hardware and software have improved a lot since Windows 8.1 was released, and today's computers are faster, more powerful and more secure," the company added. Let us know in the comments down below if you're still running Windows 8.1 on your computers.