Microsoft Viva Connections - Coming to Public Preview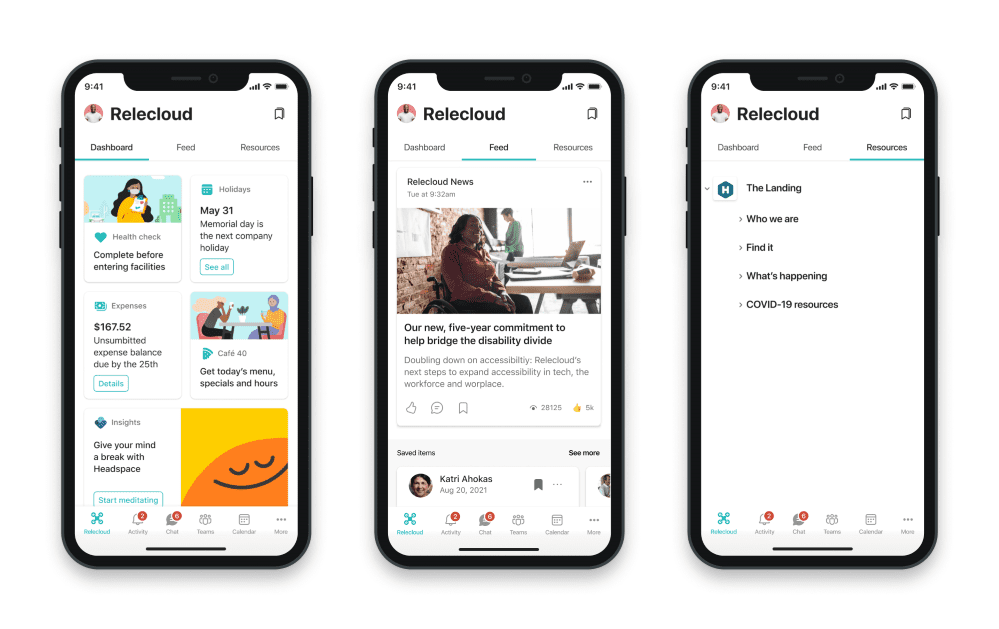 Because of the ever-evolving shift of the workforce and the workplace from 'in-house' to hybridization, hybrid work is reshaping how we work. The shift to more remote work has been disrupting, to say the least, across a multitude of organizations and industries. The least of which is the pillar of Information Technology in all companies. Our digital and physical workplaces are being re-developed.
We need a new set of tools designed to help us adapt and achieve the same levels of productivity, if not more. Microsoft recently announced new features and capabilities for Microsoft Viva and Microsoft Teams that assist people and organizations. This includes Viva Connections, which will enter public preview shortly.
Viva Connections Public Preview
The most impressive and new tool coming is the mobile app for Viva Connections. The desktop experience is also getting refreshed. This application and service helps companies customize, brand, and deploy their own employee app for their workforce.
It is built directly into Teams and it is designed to drive alignment and connections amongst your employees. From information workers to frontline workers, to C-level positions, admins can enable, configure, and deploy this new app right from the Teams App Store. Go ahead and visit this Getting Started page for a detailed overview of this new app!
What's included in this release
Viva Connections mobile app experience – You get a dashboard, a feed, and resource tabs that bring these experiences together in a cohesive, personalized, and actionable home base for all your employees. The Viva Connections app, once enabled by IT administration, is available as a Teams app on mobile and desktop.
See the image below for the first look at the new mobile experience and UI coming to Viva Connections.
Viva Connections desktop – The updated version of the desktop experience (below) makes installation more streamlined and easier for admins to deploy, eventually via the Microsoft Teams admin center. The dashboard and feed web parts (ala SharePoint) enable customers to keep their mobile and desktop experiences consistent.
If your organization is using the existing version of the desktop app, you can learn more about the differences and how to upgrade to this version in this Step-by-Step guide on Microsoft Docs.
Dashboard web part – In the dashboard, your end users will find resources and actionable tasks that are useful, like submitting expense reports, accessing your benefits portal, and requesting vacation time. As part of the SharePoint Framework, these adaptive cards on the dashboard can be targeted to specific users so employees can stay connected and engaged wherever they are and however they work.
You can simply add a new web part and select the Dashboard for Viva Connections. Here are some examples of solutions you'll be able to use very soon.
Feed web part – The feed provides a single, personalized view where users can join conversations and explore the happenings from across an organization. Besides keeping people connected, it assists everyone with feeling like they are all working together.
News and relevant discussions across Microsoft 365 services are aggregated to keep people informed and on top of important meetings, company events, and activities for everyone.
Microsoft encourages you to try the public preview of Viva Connections as well as explore the other modules in the coming weeks. Microsoft is continuing to build, iterate, and integrate to provide the best employee experience solution in the world.
Learn more at the Microsoft Viva website. Join the Microsoft Viva community website to keep up-to-date on all things Viva!