Microsoft Confirms Uber Receipt Emails Bug Crashing Outlook for Windows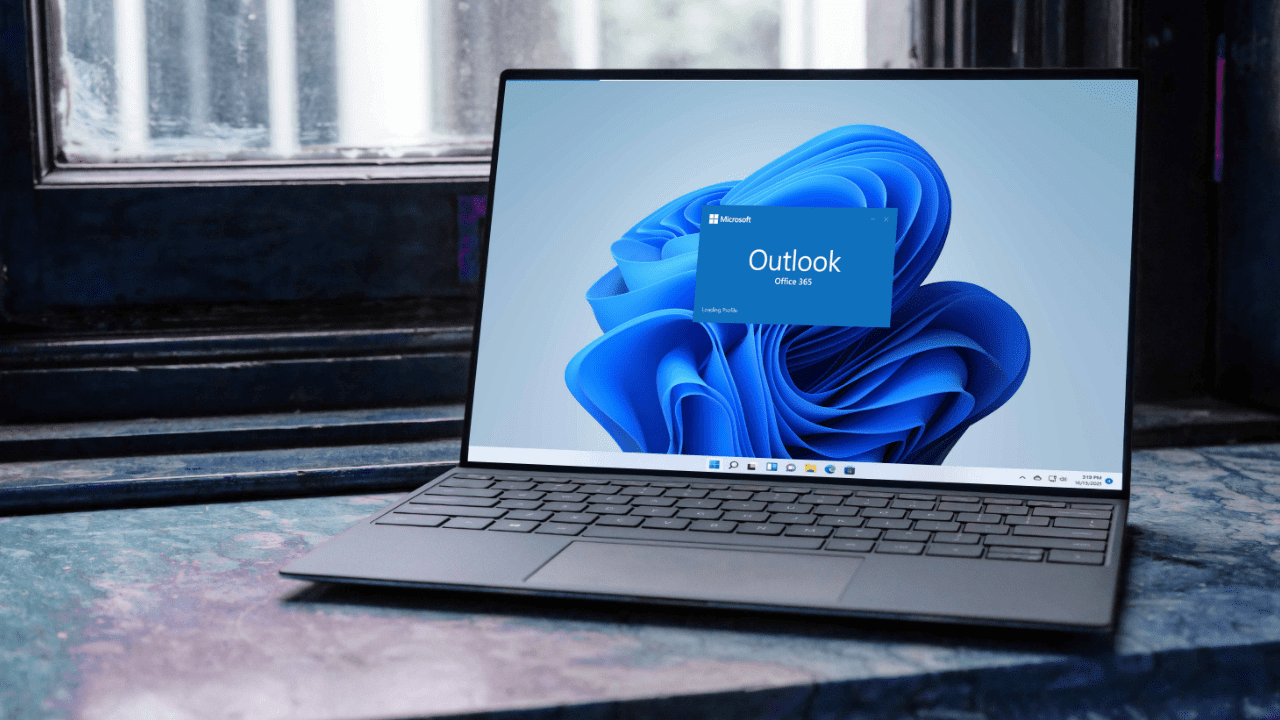 Microsoft is investigating a new issue that is causing the Outlook desktop app to crash when opening emails containing complicated tables such as Uber receipts. The bug was first identified in the Current Channel version 2206 (build 15330.20196 and higher), but it also impacts the preview builds in the Current Channel as well as the Beta Channel.
"When opening, replying, or forwarding some emails that include complex tables, Outlook stops responding. The same table contents will also cause Word to stop responding," Microsoft explained in a support document published on July 29. You can see an example of the Outlook bug triggered while viewing an Uber receipt email on Windows in the screenshot below: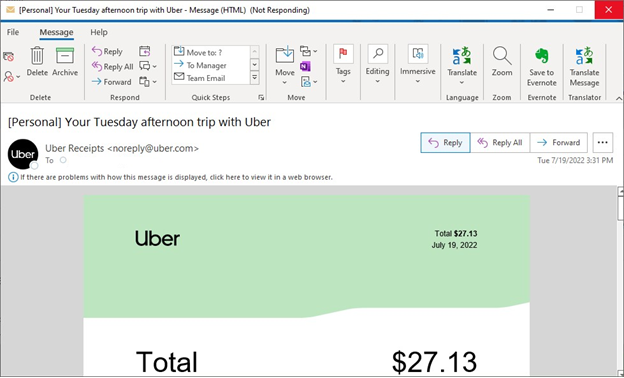 Fortunately, the Microsoft Word team has addressed the issue and a patch will soon be rolled out to the Beta channel for testing. However, Microsoft plans to release the fix to Outlook users in the production channel as a part of the August Patch Tuesday updates coming next week.
How to fix Outlook crashes caused by Uber receipt emails on Windows PCs
As a workaround, Microsoft recommends users to rollback to a previous version of Microsoft Office. To do this, open a Command Prompt window with Administrator privileges on your Windows machine. Now, copy and paste the following two commands and hit the Enter key after each of them:
cd %programfiles%\Common Files\Microsoft Shared\ClickToRun
officec2rclient.exe /update user updatetoversion=16.0.15225.20288
Last month, Microsoft also confirmed an issue that was breaking Outlook Search on Windows 11 devices. The problem prevented recent emails from showing up in the search results and affected customers with IMAP, POP, and offline Exchange accounts. You can check out our previous post for more details.
Did you experience any problems while reading Uber receipts and other emails in Outlook for Windows? Let us know in the comments section below.