New Technologies at the Center of Outlook's Future
Outlook fans would be forgiven for thinking that all the oxygen in the Microsoft 365 collaboration ecosystem is being sucked out by Teams). But then a series of videos created for the virtual Ignite 2020 conference revealed that there's life in this venerable product yet (given a design start date in 1996, Outlook will be 25 in 2021).
Kicking off the Ignite coverage for Outlook, Lynn Ayres, the new Microsoft VP for Outlook, began by laying out the case for Outlook as the personal organizer (Figure 1). It's true that Outlook has been the center of many peoples' working lives for years and it's still the case that Outlook is used by hundreds of millions of Office 365 users daily. Even so, it's an interesting positioning for Outlook in the spectrum of Microsoft collaboration technology.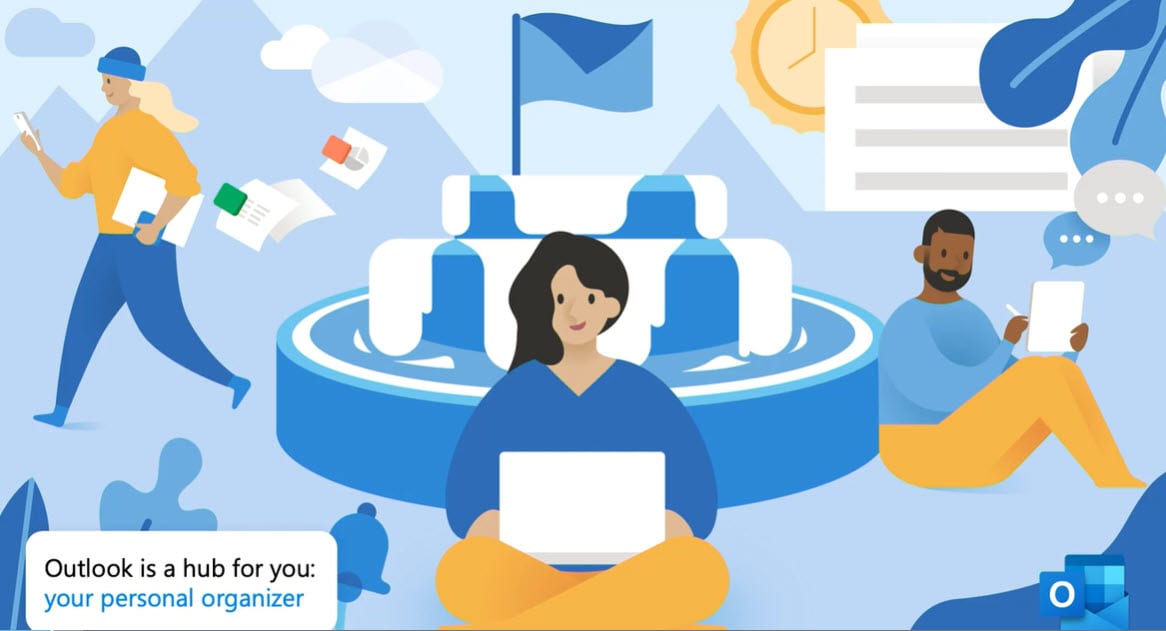 I guess:
Outlook is the personal organizer.
Teams is the team organizer.
Yammer is the community organizer.
Or something like that.
One Outlook
Moving on, Lynn described the One Outlook vision, a response to the way that the Outlook family has developed since 1996 to deliver desktop, mobile, and browser clients built on different foundations with vastly different user experiences. The reasons why lie in a mixture of on-premises foundations, historical artifacts, and the Acompli acquisition in late 2014. OWA and Outlook Mobile might deliver new features quickly, but Outlook desktop is painfully slow at times and there's no consistency across the client family. One Outlook is intended to address these problems.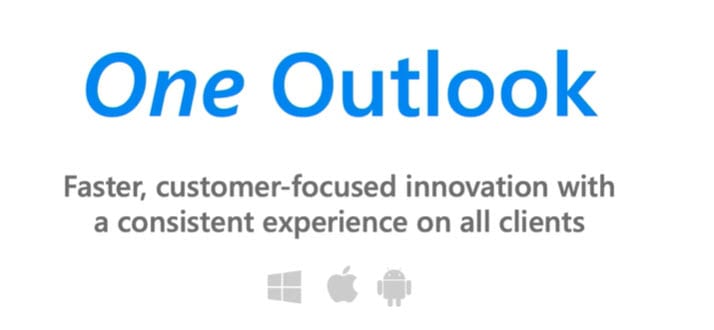 Client experience can extend to surprising areas. For instance, Lynn was very excited about the introduction of emojis (reactions) in Outlook desktop (Figure 3). Apparently, this is an investment to "help people express their authentic self," but how it aligns with Outlook's desire to "focus on what's important" is unclear. In any case, reactions will be available in Outlook clients around the start of 2021.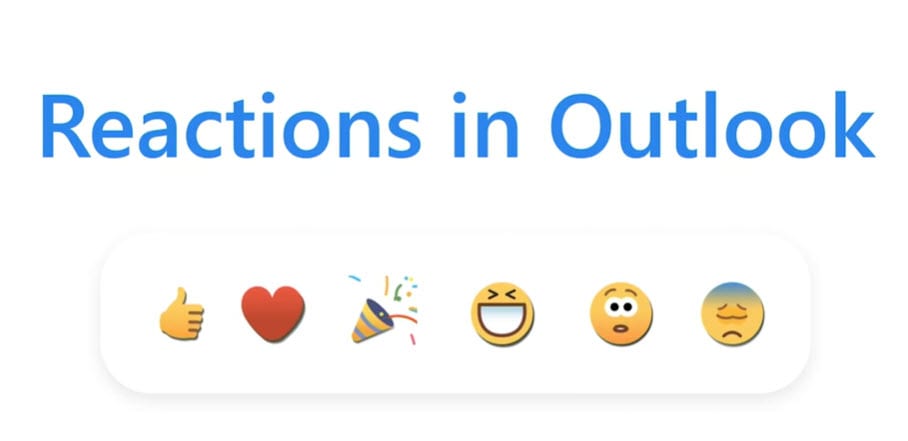 The Critical Core Technologies
Sessions delivered by VPs provide useful indications about direction. To understand what's happening we must look elsewhere, like the Evolution for Outlook session delivered by JJ Cadiz and Delivering a better, more innovative Outlook faster than ever by Jon LeCroy.
Three core technologies are at the heart of the One Outlook vision:
OWA Powered Experiences (OPX), a way of delivering features developed for OWA (like the revamped Outlook Room Finder used in the calendar to find suitable rooms for meetings) to Outlook desktop. OPX depends on the WebView2 component, part of Edge Chromium (Figure 4). Microsoft spent a considerable time over the last few years rewriting OWA in React to lay the foundation for OPX and make it possible for other clients to consume OWA features. At the same time, the new React code base makes the OWA UI faster while consuming fewer system resources.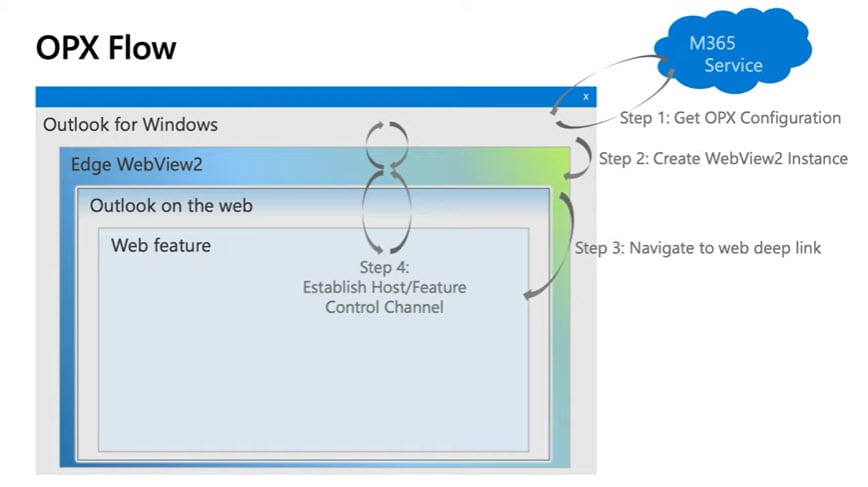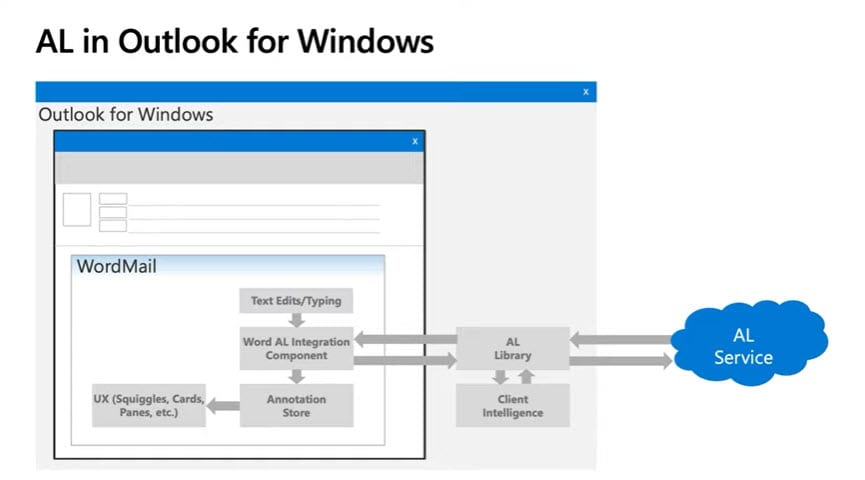 Collectively, the three components give Outlook clients a common way to consume new features written initially for OWA (OPX), synchronize data with Exchange Online (Microsoft sync technology), and orchestrate the consumption of cloud services used by features (augmentation loop).
Moving Outlook for Windows off its current code base will take some time, but it's a welcome initiative. New functionality takes too long to show up in Outlook for Windows and the gap between it and OWA has grown to a point where it's unacceptable within a family. Unless of course Outlook for Windows is deemed to be the ugly duckling of the family.
New Outlook for Mac
A glimpse into what the future might look like will come in October 2020 when Microsoft makes a new Outlook for Mac available to Office 365 tenants. As Vivek Kumar explains in his session, the new Outlook for Mac uses Microsoft sync technology and consumes OPX components. Initially, users will have a toggle to switch to the new React-based GUI or they can stay using the older-style interface before a switchover becomes mandatory, probably in six to nine months.
The new Outlook for Mac replaces Outlook for Mac 2016 (support ends on 13 October) and Outlook for Mac 2019. The dependency on Microsoft sync technology means that the new client can only connect to an Exchange Online mailbox. You won't be able to connect this version of Outlook for Mac with Exchange 2016 or Exchange 2019.
Cloud Outlook
Outlook users will want to know when One Outlook will arrive. The answer is that Microsoft will deliver the new vision in incremental steps over time across different clients. Outlook Mobile and OWA will continue to deliver features at their current pace while the Outlook desktop clients gradually pivot to adopt the core technologies needed for the transition. All of this will be done in the context of the ever-changing Office 365 landscape, so it'll all be easy. Right?