Microsoft's New One Outlook App Now Available for All Office Insiders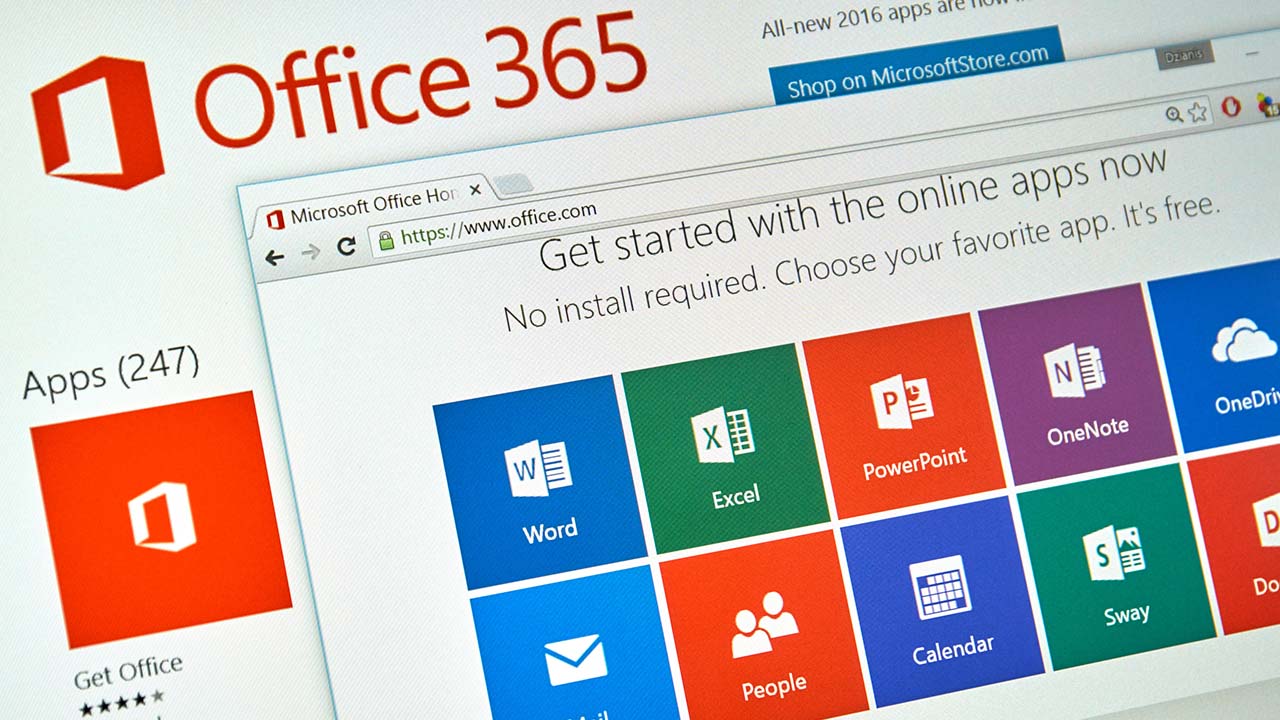 Back in May, Microsoft started testing a beta version of the revamped Outlook desktop app for Windows (Codenamed "Project Monarch"). The company announced this morning that all Office Insiders enrolled in the Current Channel (Preview) can now opt-in to test the new One Outlook app.
The new Outlook client is a web-powered application that is a major step toward Microsoft's strategy to create a consistent user experience across all platforms. Microsoft also plans to make the new Outlook experience available to Windows Insiders within the built-in UWP Mail app in the next few weeks.
"This new Outlook for Windows is designed to provide a contemporary yet familiar Outlook experience that helps to improve personal productivity and email organization for users," the Office Insider team explained. "In the coming weeks, this experience will also be made available for Windows Insiders in a similar toggle within the Windows Mail app."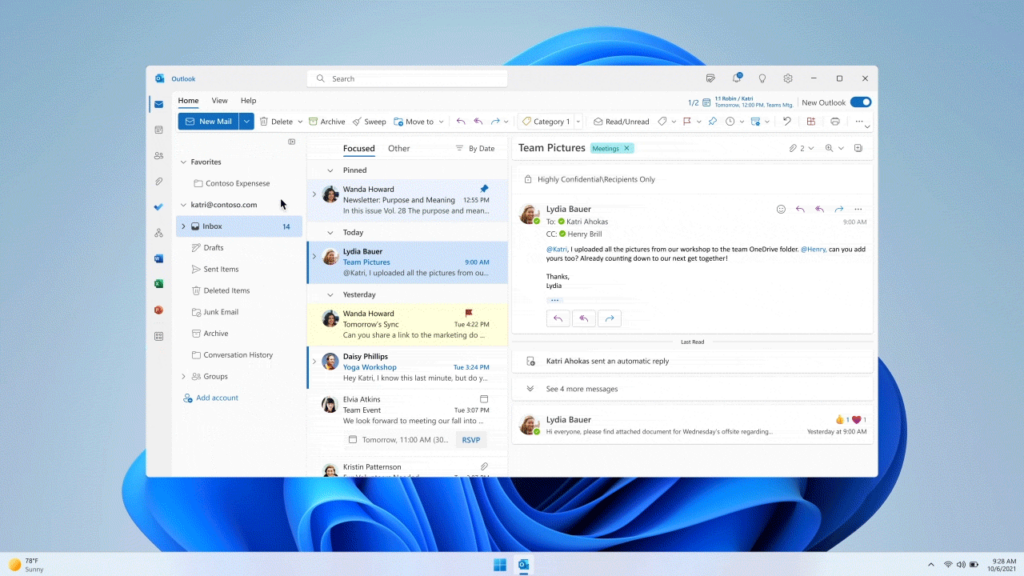 Support for Microsoft Accounts
With this release, Microsoft has incorporated user feedback to bring some new features and performance enhancements to improve the new Outlook for Windows experience. For starters, the app now supports personnel Outlook.com, Hotmail, and Windows Live accounts. A new Quick Steps feature also provides customized triage actions to help users organize their Outlook inbox and easily access important documents and newsletters.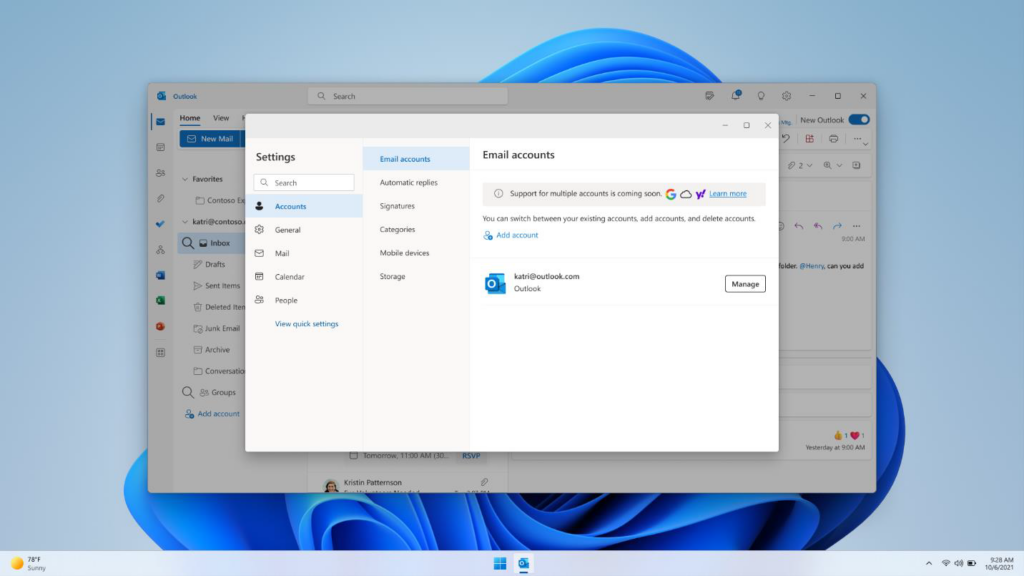 Simplified ribbon options
The new Outlook app now allows users to adjust the width of columns in the calendar. Microsoft says that the update should make it easier for users to view the details of their weekly schedule at a glance. This release also brings new simplified ribbon options to improve the navigation experience for Outlook users.

"Tips" in Outlook feature
Last but not least, Microsoft has released a new "Tips" feature that keeps users updated about all new capabilities added to Outlook for Windows. Moreover, the app now shows useful tips in the calendar view to help users plan their daily schedules.
The aforementioned capabilities build on the existing features available in preview since May 2022. These include Microsoft Loop components, pinning support, automated reminders, a new Calendar board view, and more.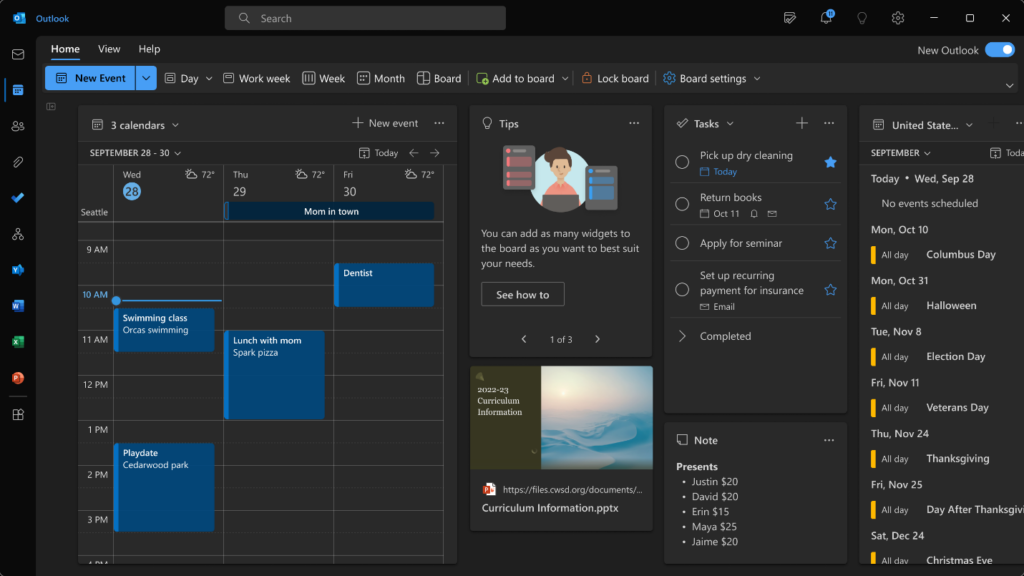 New Outlook for Windows client to get multi-account support
The new One Outlook app is currently available for Office Insiders in the Current Channel version 2209 (Build 15629.20058) or later. Users will need to click the "Try the New Outlook" toggle on the top-right of the app to trigger it.
Microsoft notes that the new One Outlook client doesn't support multiple accounts (work and personal), and this capability will be available in a future update. Going forward, the company will also add support for third-party accounts, web add-ins, native ICS file type, and Offline access.