Following a series of leaks, Microsoft has finally started rolling out its new One Outlook app (Project Monarch) to Office Insiders in the Beta channel. The revamped app can be turned on and off by clicking the toggle button at the top right corner of the existing Outlook for Windows client, though it only supports work and school accounts.
The new Outlook client is visually identical to the web version of the app, and it brings a couple of new intelligent features for Windows users. "Today, we are taking our next step by sharing a preview of the new Outlook for Windows, designed to bring consistency across our Windows and web codebases to help you be more productive and stay in control of your inbox," the Office Insider team explained.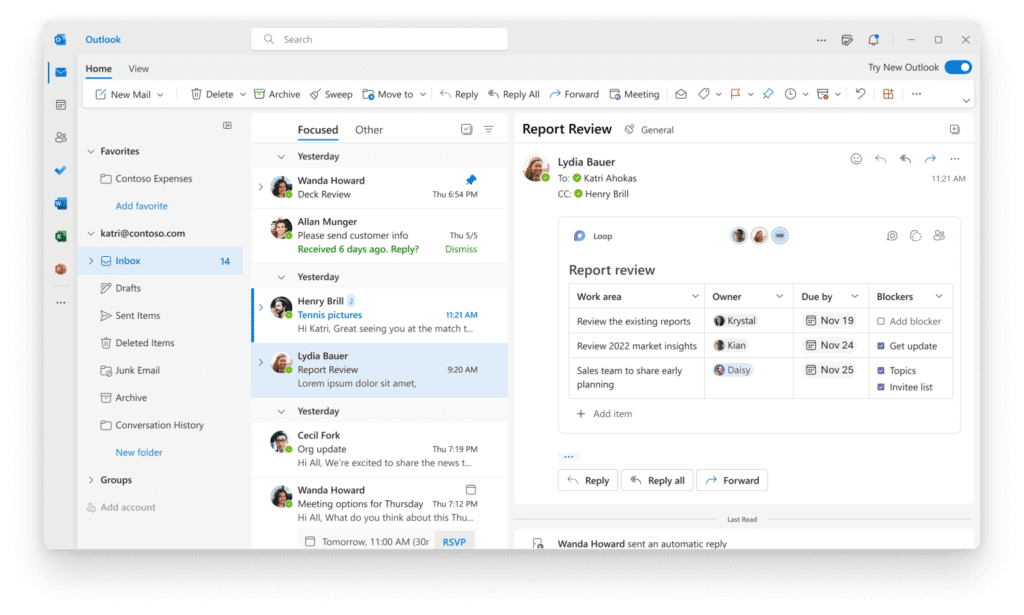 First up, the redesigned version of Outlook brings support for Microsoft Loop components. The feature allows users to collaborate in real-time on tables, notes, and tasks that can be shared across Microsoft Teams chats and Outlook emails. The new Outlook client also lets users quickly attach files and documents stored in the cloud using @mentions.
Microsoft has added a new AI-powered feature that automatically reminds users about missed messages that need attention. These message reminders will appear at the top of the inbox until the user chooses to dismiss them. The list of other enhancements coming to Outlook for Windows includes a new Outlook RSVP feature, pinning support, a My Day pane, as well as a Calendar board view.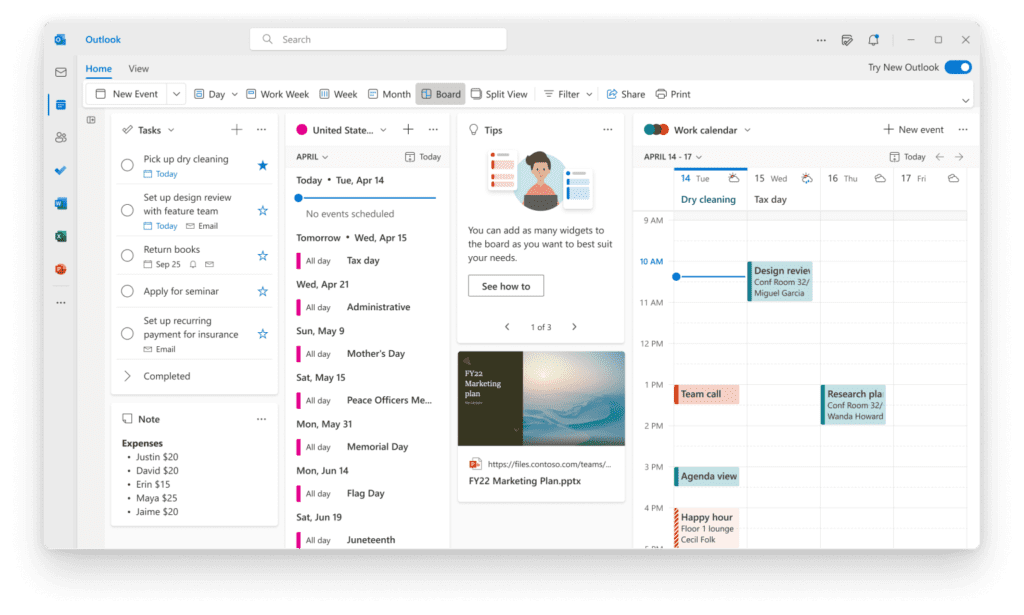 New Outlook for Windows client lacks support for some legacy extensions
The Office team noted that this new Outlook experience for Windows lacks some important features such as multi-account support, offline mode, Search Folders, and Quick Steps. The company is also working on adding support for Outlook.com, Gmail, iCloud, and other iMAP accounts. However, POP support is currently listed as "under investigation."
In addition to this, the revamped client doesn't support some legacy Outlook extensions that many power users need in enterprise environments.
"There is no plan to support COM/VSTO Add-ins at this point, but the investments to enrich the Web Add-in platform to offer similar capabilities will continue. Please share any outstanding gaps here," the Office team noted. You can find more details in Microsoft's official blog post.
To check out the new Outlook, you'll need to download the Office for Windows beta build 15225.20000 or later and turn on the "Try the New Outlook" toggle button. Nevertheless, the Outlook for Windows preview is rolling out gradually to all Office Insiders, so you may not see it right away.