Microsoft is hosting its Ignite conference today and the company has announced a new mixed reality platform that they are calling Microsoft Mesh. I got a small look at a description of the service prior to Ignite and now during his keynote, Satya Nadella made the official Microsoft Mesh announcement.
In the keynote, Satya makes a bold statement about how Xbox Live enabled multiplayer gaming and created communities to help gamers achieve together and that Mesh will do the same for mixed reality. In his keynote, Satya states that Microsoft Mesh will enable the user to interact with others in a natural way with holograms and without any screens mediating the actions.
It's the "without screens mediating the actions" that will be key. This means that there does not need to be a third-party person or solution running the engagement; the goal is significantly to reduce the friction we experience today when trying to host mixed reality engagements.
Microsoft Mesh is a platform that lives in Azure and will enable users to view and interact with mixed reality content at the same time in a single virtual or actual space that is hosted in the cloud – not locally.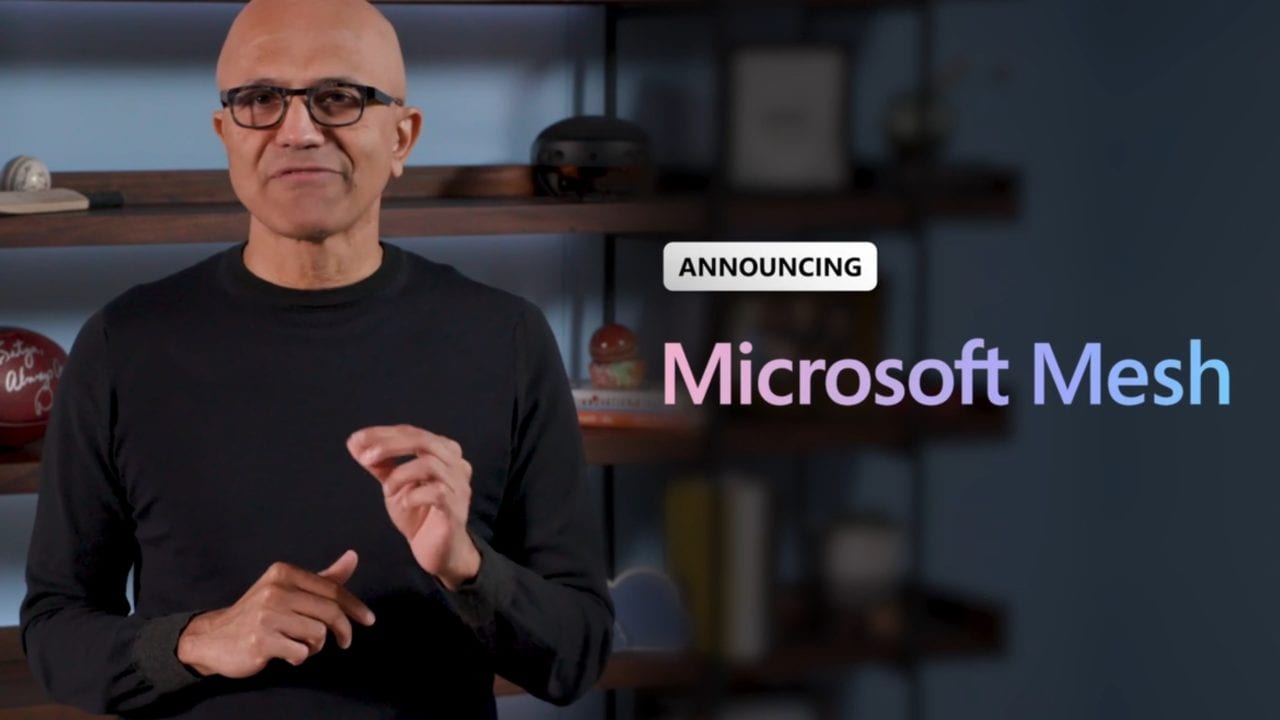 The key will be to making it ubiquitous across devices so that anyone can join the experience. And if you head over to Microsoft's  Mesh landing page, that's exactly what this platform will enable as they show the experience on HoloLens, phones, tablets, and mixed reality headsets.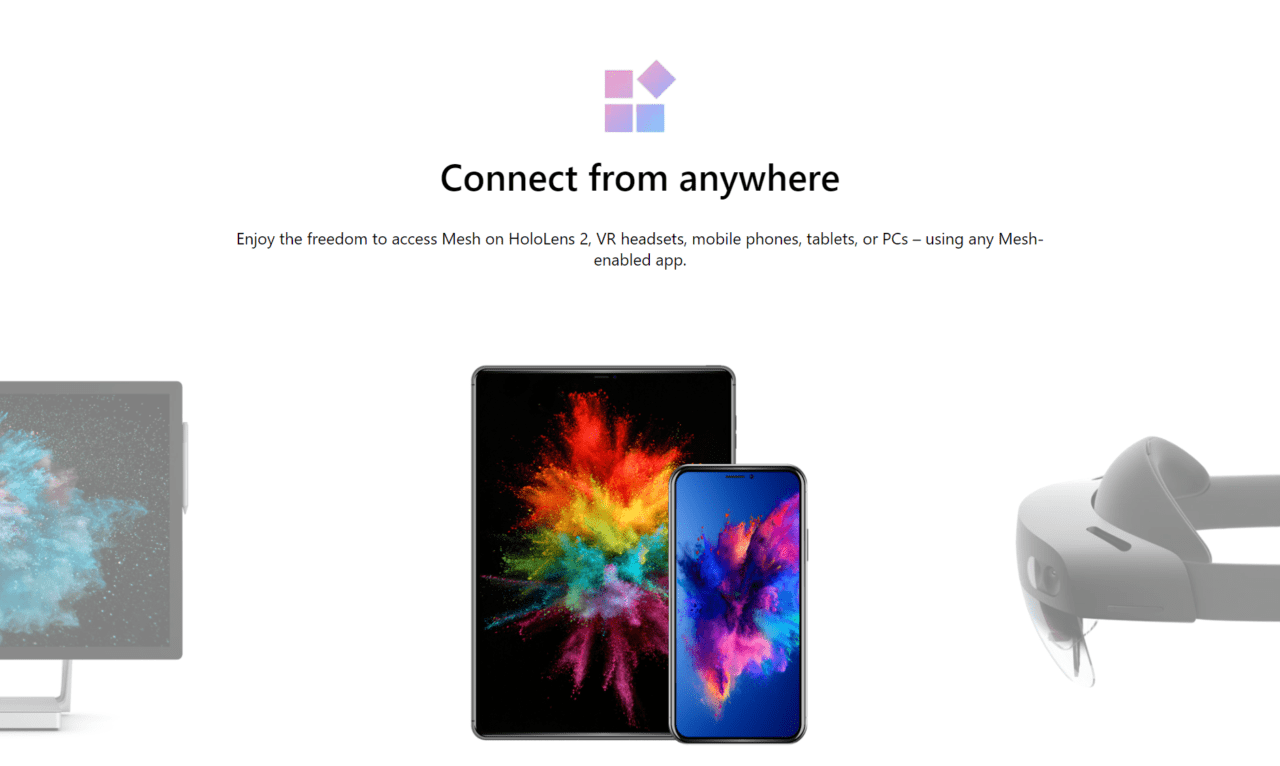 And it makes sense too, Microsoft, has been pushing mixed reality headsets and services for years but the experiences have been confined to its Hololens or third-party headsets. By enabling a new development platform that is not explicitly tied to any single device and allows you to create AR/VR experiences for multiple platforms, the company hopes this opens the door to wider adoption of the technology.
The big question is if developers outside of Microsoft will take advantage of this new tooling. As of today, there is not widespread use of mixed reality applications for collaboration or much besides a few novelty apps but if Microsoft can execute well with Mesh, it stands a chance of being the common-framework in the emerging augmented reality segment.
While AR/VR apps and hardware have been around for years, we are still in the very early days of its widespread adoption and there is no single dominant platform. Microsoft hopes that Mesh can become that solution but only time will tell.